The Teaching and Learning PhD, Kinesiology concentration, prepares graduates for careers in research and academia as well as in industry. This concentration offers an individualized and interdisciplinary program that incorporates graduate courses from a variety of academic units, providing a strong foundation of content knowledge and research experience culminating in a dissertation.
Doctoral students in this concentration investigate fundamental and applied questions about kinesiology and gain a broad understanding of the research methods necessary to answer these questions.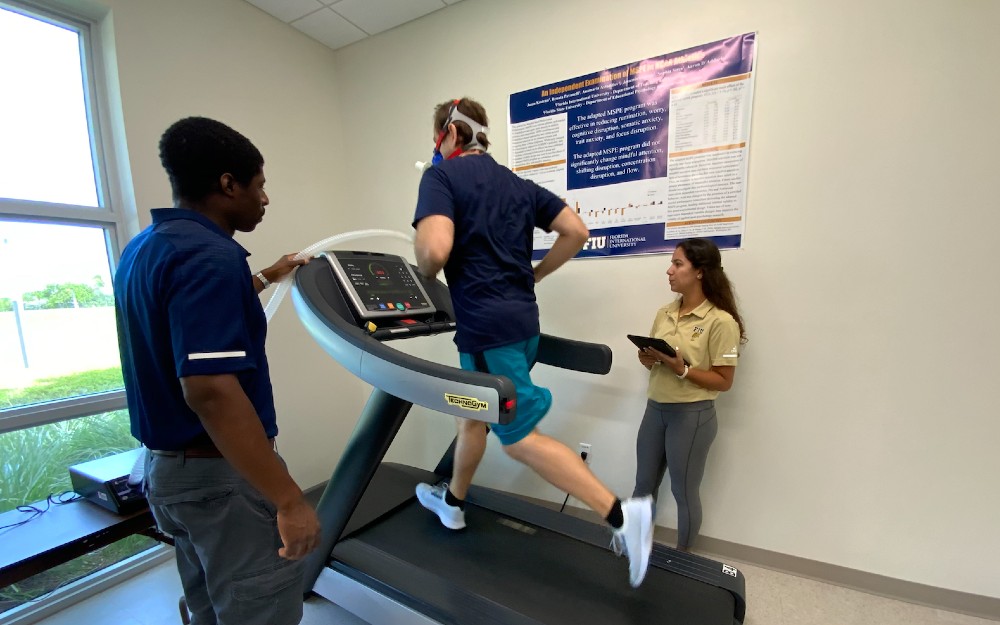 Program faculty conduct research in a wide range of disciplinary and interdisciplinary areas. Current faculty research focuses on the role of attention in sport performance and exercise adherence, psychophysical and affective changes, physiological and psychophysiological responses to exercise, exercise testing, and sport philosophy.
For successfully meeting established Education Recognition Program criteria, the National Strength and Conditioning Association officially recognizes Florida International University.
For more information, please contact Program Director Jason Kostrna.