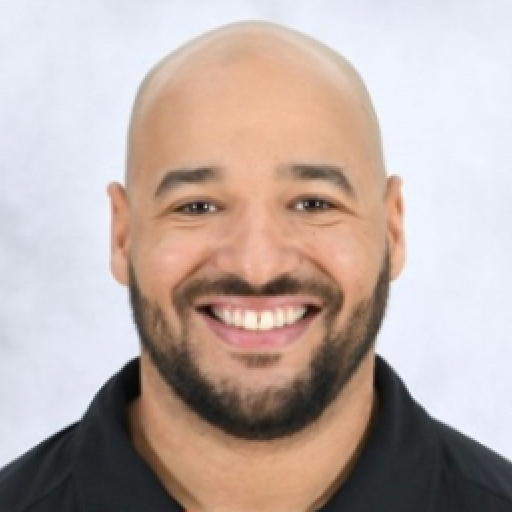 Trey Watson
Assistant Professor; Director, Bachelor's Program in PE/Exercise Science and Sports Fitness
Teaching and Learning
---
Office: BBC AC1 312
Phone: 305-919-4172
Email: lawatson@fiu.edu
Dr. Trey Watson is an assistant professor in the Department of Teaching and Learning in the program of Kinesiology and Exercise Science. He currently holds accredited strength and conditioning certifications through the National Strength and Conditioning Association (NSCA) and the National Council on Strength and Fitness (NCSF), as well as a Sport Nutrition Specialist through NCSF.
Teaching
He specializes in teaching Applied Kinesiology and Biomechanics, Strength and Conditioning Techniques for Human Performance, and Elite Conditioning for Athletes. He also teaches Advanced Personal Training and Advanced Strength and Conditioning courses aimed toward passing an accredited certification exam.
Research Areas
Dr. Watson's research interests include the physiological and biomechanical factors that are related to athletic performance and the mechanisms related to injury, as well as the effectiveness of holistic injury prevention protocols on common the injuries in sport. His interests also include the impact of training interventions on sport and exercise bioenergetics as well as other specific performance variables.
Clinical Strength and Conditioning Experience
In addition to teaching and conducting research, Dr. Watson has more than a decade of strength and conditioning experience, from the elite high school level (Gulliver Prep), to NCAA Collegiate Division I athletics (University of Miami), and the Olympic Level (US National Sailing Team, Rio Olympics 2016). While serving as a strength coach at the University of Miami, Dr. Watson successfully implemented the first pre-habilitation protocol with Olympic Sports, where they saw no new ACL tears in Women's Soccer from 2018 to 2020.
He has served as the director of sport science (Jaguar Therapeutics) where he designed individualized cardiovascular training programs based on VO2 max tests that he administered, as well as post-rehabilitation-return-to-play programs specific to patient's injuries and biomechanical efficiencies, allowing the patients to successfully gain movement competency, and while simultaneously reducing the rates of reinjury. Dr. Watson has worked with patients and clients whose injuries have ranged from partial meniscus tears to total hip and total knee replacements. He has also coached in the private sector and directed corporate wellness programs (Fairholme Capital Management).
Service
Stateside, he has served as a Subject Matter Expert and individual reviewer for the NCCA accredited Certified Personal Training certification, Tactical Strength and Conditioning Facilitator certification, s as well as the Strength and Conditioning Certifications that are represent in the Coalition of Register Exercise Professionals (CREPs). He served in a similar role mapping and individually reviewing the international registers for the International Coalition of Registered Exercise Professionals.