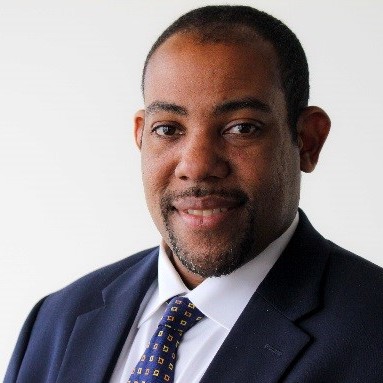 Paul O. Burns, Ed.D.
Deputy Chancellor for Educator Quality,
Florida Department of Education
Dr. Paul O. Burns earned his Bachelor of Arts degree from the University of Arkansas and his doctorate in Educational Leadership from Saint Louis University where his research focused on teacher turnover in the state of Florida. 
Before beginning his teaching career, Dr. Burns lived and studied in France focusing on second language acquisition. Upon returning to the United States, he began his teaching career as a French teacher in Missouri. 
He served in numerous school leadership roles in Missouri before moving to Florida in 2014, when he joined the Sarasota County School district as a school leader.
In January 2018, Dr. Burns joined the Florida Department of Education as the Deputy Chancellor for Educator Quality bringing with him nearly 20 years of experience in both public and private schools. In this role, he oversees the Bureaus of Educator Certification; Recruitment, Development and Retention; Standards and Instructional Support; the Just Read, Florida! Office; and, Professional Practices Services. His work focuses on improving student learning by ensuring that every Florida teacher and leader is prepared, developed, supported and supervised by educators who strive to enhance and improve the teaching profession.
Breakout Session Presenters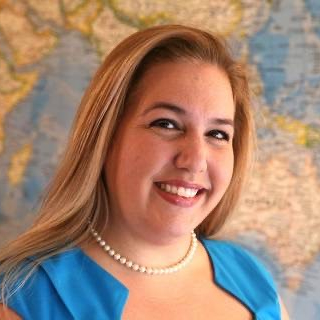 Vanessa Valle
2021 Miami-Dade County Public Schools Teacher of the Year
Hialeah Gardens Senior High School
Vanessa M. Valle is the recipient of the 2021 Francisco R. Walker award and serves as Miami-Dade County Public School's Teacher of the Year. Vanessa has been teaching for 16 years and is currently a teacher at Hialeah Gardens High School, where she works as Reading Department Chair, Literacy Coach, Academy of Law Studies Lead Teacher and FIU dual enrollment professor.
During her time at Hialeah Garden High School, Mrs. Valle has established the very first National Academy Foundation (NAF) Academy of Law Studies in the world and serves as an advocate for students, while providing them daily opportunities to grow. 
Among all responsibilities, Vanessa Valle is also a doctoral candidate at Florida International University, where she also teaches as an adjunct professor. Her goal is to show the world how passion, love, and dedication serve as a driving force towards becoming a successful educator.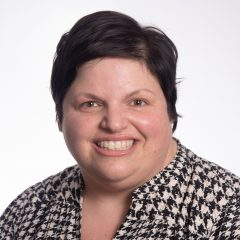 Cari Rodriguez
2021 Broward County Public Schools Teacher of the Year
Harbordale Elementary School
Cari Rodriguez is a proud product of BCPS. Ms. Rodriguez holds several "firsts" in her family. The one she is most proud of is becoming a teacher. She says, "I always knew I wanted to teach elementary school. I would play school with friends and dolls every day." Her philosophy as an educator is no one can do everything, but everyone is good at something. Her biggest moment comes when she helps a student choose that book that gets him or her hooked. "Everyone is a reader, some just haven't found the right book yet," says Ms. Rodriguez. She lives to make these connections for students and adults alike.
Cari Rodriguez, a 22-year veteran educator, has spent the last seven years at Harbordale Elementary School, where she serves as the literacy coach. Whenever possible, she combines fun with learning. "Student achievement is my inspiration," says Rodriguez. "Whether building an igloo while studying the Inuit, eating pasta puttanesca while reading, or dancing and singing to multiplication facts, I want my students to enjoy learning." Principal Theresa Bucolo says, "Rodriguez quickly became an important member of our team, providing valuable curriculum and classroom support. She is committed to Harbordale's mission and vision and has helped to develop programs and activities designed to provide positive educational experiences for all students."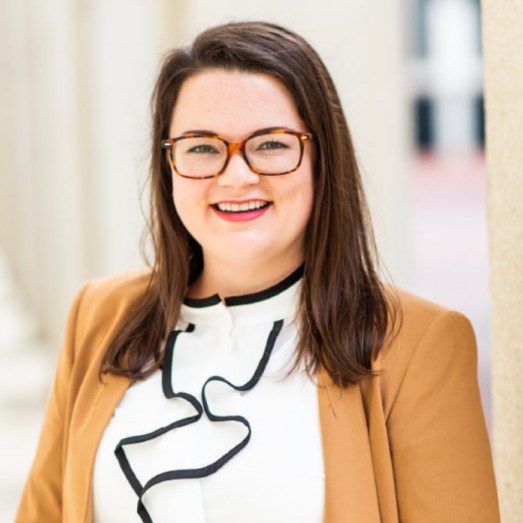 Krista Stanley
2021 Florida Teacher of the Year
Yearling Middle School, Okeechobee County Public Schools
Krista Stanley, the 2021 Florida Teacher of the Year, was chosen from more than 176,900 Florida public school teachers and will represent Florida's 74 school districts as the Christa McAuliffe Ambassador for Education. As the Teacher of the Year, Krista will work to create a greater public awareness of Florida's outstanding teachers and elevate the teaching profession. She will have the opportunity to promote and celebrate the countless contributions of Florida's teachers, provide professional learning opportunities to educators and inspire current and future teachers across the state.
Krista graduated from Florida State University in 2016 with a Bachelor's Degree in Business Management. After graduating, Krista, a product of Okeechobee County Schools, returned to the district to serve as a sixth-grade math teacher at Yearling Middle School. Over the past four years, Krista has developed her teaching practice and become a leader at her school and within the district. She is a coach for her colleagues, a mentor for new teachers, a team leader for the other sixth-grade teachers and a district math representative. In addition, Krista supports her colleagues through curriculum development, textbook adoption and professional development.
Using a standards-based approach, Krista has a passion for not only supporting other teachers, but also choosing the most effective instructional practices to ensure all her students receive a high quality education. She works diligently to instill a love of learning in her students by connecting learned skills to the real world. Krista advocates for an individualized instructional model that best meets the needs of all students regardless of their background and ability.
Mental Health in Schools:  How Invisible Problems Lead to Visible Consequences
Moderator
Margaux Brown, PhD
Assistant Professor of Counselor Education
College of Education
Augusta University
Panelists
Andrea Adelman, PhD
Instructor and Program Director, Early Childhood Education
Department of Teaching and Learning
Florida International University
aadelman@fiu.edu
Andy Pham, PhD
Associate Professor, School Psychology
Department of Counseling, Recreation and School Psychology 
Florida International University
avpham@fiu.edu
Isaac Burt, PhD
Associate Professor, Counseling
Department of Counseling, Recreation and School Psychology
Florida International University
iburt@fiu.edu
Jeff Fink
Founder & CEO, Go Fetch Wellness
www.gofetchwellness.com
Jeff@gofetchwellness.com 

Philip J. Lazarus, PhD
Associate Professor, School Psychology
Department of Counseling, Recreation and School Psychology
Florida International University
lazarusp@fiu.edu
Sandra Logan, PhD
Assistant Professor; Counselor Education Program Director
Department of Counseling, Recreation and School Psychology
Florida International University
slogan@fiu.edu 
Social Justice in Education:  Teaching for Change
Moderator
Mario Lewis
Doctoral Student & Teaching Assistant
School of Education and Human Development
Florida International University
Panelists
James Burns, PhD
Assistant Professor, Curriculum and Instruction
Department of Teaching and Learning
Florida International University
jburns@fiu.edu
Sarah Mathews, PhD
Associate Professor, Social Studies Education
Chair, Department of Teaching and Learning
Florida International University
samathew@fiu.edu
Keisha McIntyre-McCullough, EdD
Assistant Professor, English Education
Department of Teaching and Learning
Florida International University
kemcinty@fiu.edu
Maria K. Lovett, PhD
Clinical Associate Professor, Social Foundations and Urban Education
Department of Educational Policy Studies
Florida International University
mlovett@fiu.edu