BS in Elementary Education
Our Bachelor of Science in Elementary Education offers a unique experience in teaching and learning through coursework, field experiences and community engagement. 
Courses and hands-on learning experiences prepare students to make a difference in the classroom and beyond, influencing policy and driving student success.
Tracks
Career Development
You'll work with schools and your community in different spaces, making a significant impact. You'll also learn to become an advocate for elementary students and their education.
Prepare for employment in professions that depend on education such as government agencies, policymaking, business, private school setting, nonprofit organizations
Learn appropriate best practices and teaching methods for schools and other educational settings
Enhance skills in art and art history, computer programming and other areas
This track does not result in a teacher certification.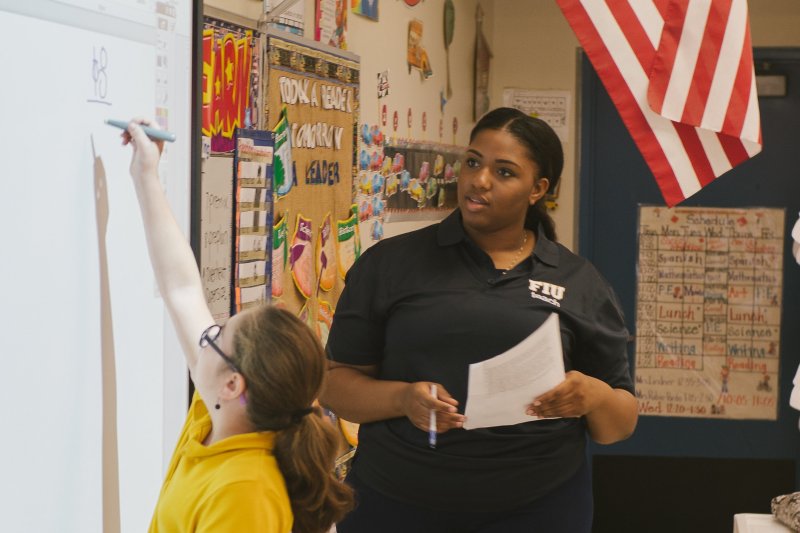 Grades K-6 with ESOL and Reading Endorsements
You'll shape the future of tomorrow's children by teaching them and making a difference in the classroom. You'll also develop multicultural understandings and work toward more equity and inclusion in the classroom.
Prepare to teach grades K-6 and to earn reading and TESOL endorsement
Meet Florida certification requirements through coursework, field experiences, and student learning
Undertake advanced field school internship and practicum experiences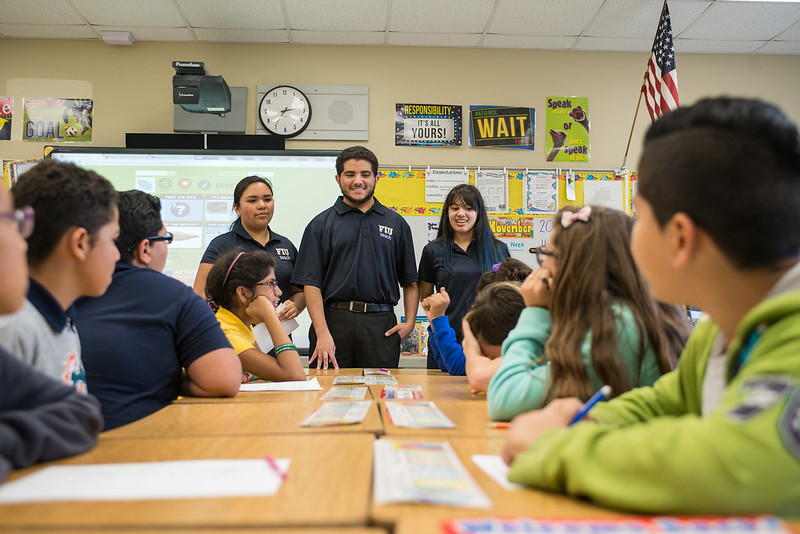 Need an Advisor?
Advisors will support you on your academic journey, helping you enroll in courses, meet your graduation requirements and prepare for your career.
College to Career
Elementary school teacher
Curriculum development
Nonprofit organizations
Elementary education programming and coding
Policy