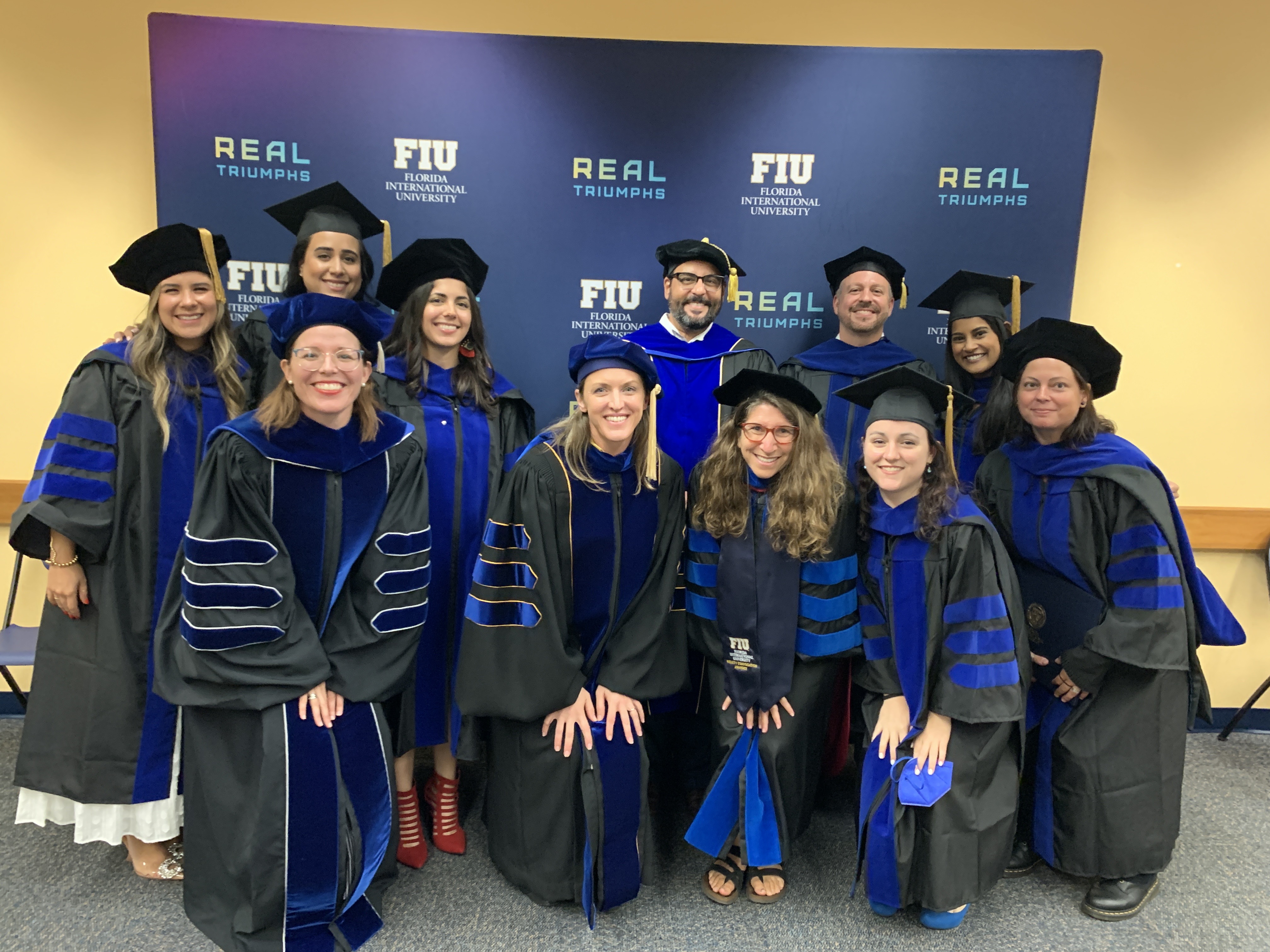 Our program is one of a small number in the United States with a specialization in clinical science in child and adolescent psychology.
Courses
At each stage of our sequence, students engage in a fully integrated set of research and clinical activities to ensure that their delivery of psychological assessment and treatment services is informed by the scientific literature and that their developing research questions and methods are informed by their clinical experiences.
We offer a solid foundation and breadth of training in:
Developmental psychology, emphasizing the dynamic and complex interplay between the individual child and their ecology (e.g., parents, family, peers, schools and community)
Developmental psychopathology, emphasizing adaptation, coping and resilience
Cultural diversity, particularly access, quality and impact of mental health care
Methodology and statistics

For more information, consult the Graduate Catalog.
Projects & Internship
Program milestones have been designed strategically to ensure a balanced combination of breadth and depth of expertise in clinical research and to build scholarship that enhances student marketability for academic careers in psychological clinical science.
Clinical Practicum
Our practicum provides didactic and experiential training opportunities related to the delivery of psychological services in a manner consistent with professional standards of clinical psychology practice and American Psychological Association ethical principles.
Clinical training begins with a required two-semester Foundation Practicum sequence, followed by a minimum of three elective Advanced Practicum experiences, though most students enroll in more than three.
Foundation Practicum I: Assessment - First Year, Spring Semester

Foundation Practicum I introduces didactic and experiential training in foundational relationship skills, assessment skills, intervention skills, diversity, ethics and professional development. Foundation Practicum provides students with breadth of clinical training experiences, including exposure to a range of presenting problems and empirically supported assessment and treatment approaches, which will serve as a foundation upon which to pursue depth of clinical training in specific areas. Emphasis on developing competence in a broad range of clinical practice activities coincides with the first-year clinical course sequence, which facilitates foundational knowledge in psychological clinical science.

Foundation Practicum II: Treatment - Second Year, Fall semester

Foundation Practicum II consists of seminar, clinical placement (practicum), and supervision experiences that begin the process of developing competence in psychological treatment, thereby providing a foundation for future clinical coursework and practica opportunities. Students are introduced to theories and principles of psychological treatments for children, adolescents, and their families (e.g., initial evaluation; diagnosis; case conceptualization; choosing the appropriate evidenced-based treatment; treatment planning; treatment monitoring; treatment termination), as well as ethical, cultural and professional issues related to treatment (e.g., confidentiality, suicide risk assessment, mandatory child abuse reporting).

Advanced Practicum

Following successful completion of the Foundation Practicum, students complete a minimum of three Advanced Practicum experiences during their third and fourth years of study in the Clinical Science doctoral program. 

Emphasis on the development of intermediate to advanced competence in specific types of clinical activities coincides with the third- and fourth-year curriculum that facilitates an intermediate to advanced knowledge base in clinical psychological science.

Students are required to submit their hours for approval by their practicum supervisor at the end of each practicum, and encouraged to maintain a log of clinical activities via Time2Track.
Professional Development
Graduate education in psychological clinical science is a time of enormous professional and scholarly expansion and refinement, during which students actively engage with mentors to develop advanced skills in their transformation into independent clinical scientists. As a doctoral program in clinical science, superior science-based professional development is strategically interwoven throughout all aspects of the program in order to ensure that graduates enter the clinical science marketplace with an attitude toward lifelong learning and the core foundation, advanced training, requisite skills, and professional savvy, responsibility, and humility to competitively pursue positions of advanced leadership.
Licensure
Visit the Association of State Boards of Professional Psychology for licensing requirements and contact information for licensing boards in each U.S. state and territory. Licensure applicants must complete supervised predoctoral practicum hours and a predoctoral internship, which are requirements in this doctoral program. Many states require professional experience after completing the doctorate as well.
(Adapted from the University of Florida Clinical Psychology program)