Our changing world requires a new type of education. At FIU, we are reimagining ways to remove barriers and make learning more hands-on, more inclusive and more accessible. Our faculty are leading innovative research and projects that address some of the most urgent challenges facing education and teaching today.
It's because of faculty like this that FIU is among the top 15 programs in the nation in undergraduate elementary teacher education, scoring an A+ rating from the National Council on Teacher Quality. Our online degree programs are ranked among the Top 50 in the country by U.S. News & World Report.
We prepare diverse educators to lead diverse classrooms, expanding possibilities for world-class leaders in education.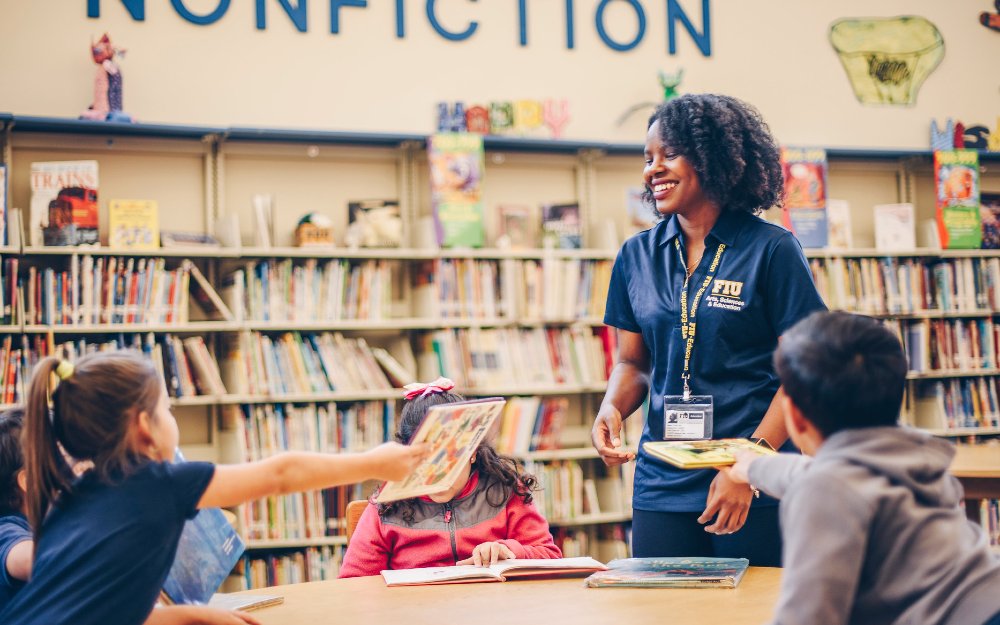 35%

Teachers in Miami-Dade County Public Schools who are FIU graduates

A+

National Council on Teacher Quality rating - undergraduate elementary teacher preparation program

20

FIU alumni named Miami-Dade County Public Schools Teachers of the Year
Programs catalyzing REAL change in education
We offer fully online, nationally ranked education master's programs. Some can be completed in as few as 12 months, and no GRE is required.

We were ranked in U.S. News & World Report's top 50 online master's degrees in education for 2020 - climbing 21 spots this year!

We received the National Council on Teacher Quality Top 15 Undergraduate Elementary Program ranking. Ours is one of only 15 programs to earn an A+ for exemplary coursework.
New Online Master's in Elementary Education
Our School of Education and Human Development is launching an online Master's of Science in Curriculum and Instruction: Elementary Education Track. We're opening new possibilities for diverse educators that will empower them to make changes in classrooms and become school leaders.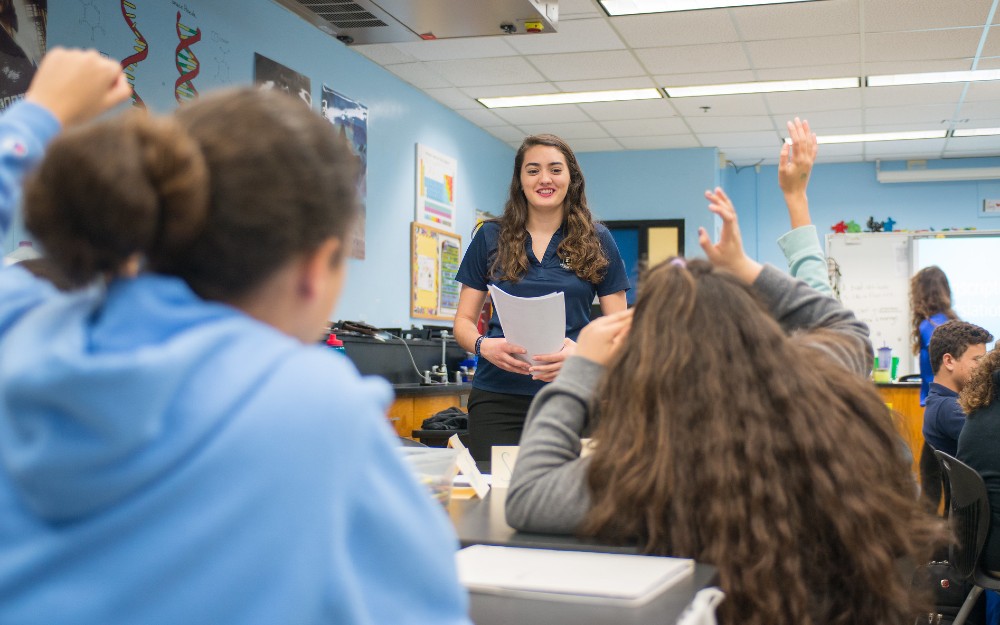 Our educators make a REAL difference
REAL impacts in education
The FIU STEM Transformation Institute has redesigned the education experience for science, technology, engineering and math, creating a model for the rest of the nation. The White House, U.S. Department of Education, National Science Foundation, Howard Hughes Medical Institute and others have taken interest in our work improving education and creating pathways to careers in STEM.
As part of this effort, the institute has launched an innovative program to increase the number of women pursuing physics degrees. FIU is also fulfilling commitments to produce a new generation of STEM educators through FIUteach, 100Kin10 and other initiatives. We also provide professional development training for K-12 teachers, helping them create more engaging experiences for their students.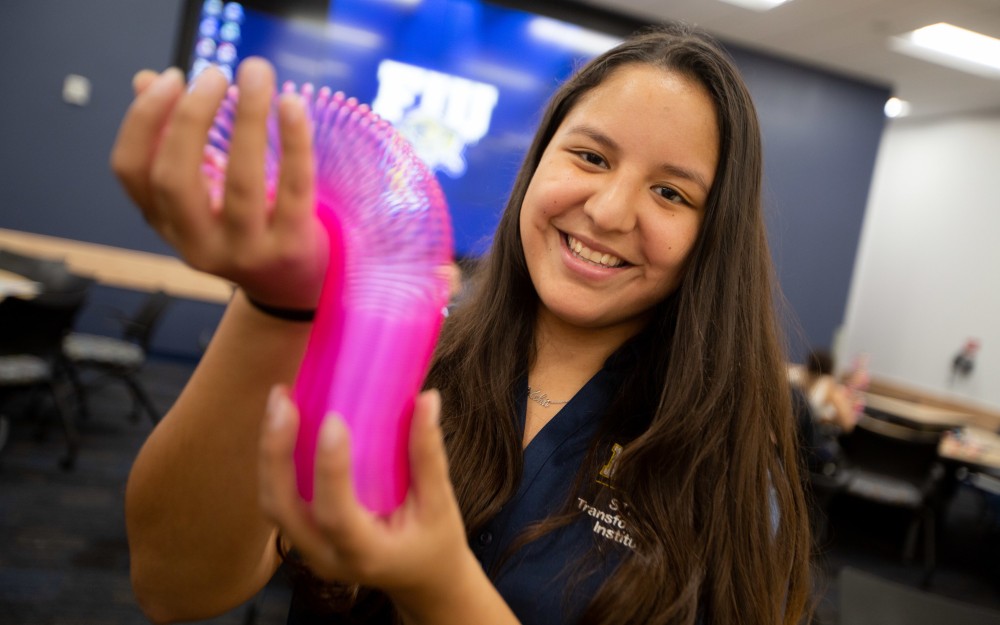 Leading in Diversity
The STEM Transformation Institute received a 2020 Inspiring Programs in STEM Award from INSIGHT Into Diversity magazine, recognizing our efforts to support students from underrepresented groups.
... and in the community
Our faculty and university students are conducting research and leading programs to help teachers, students and families in Miami-Dade County and beyond.