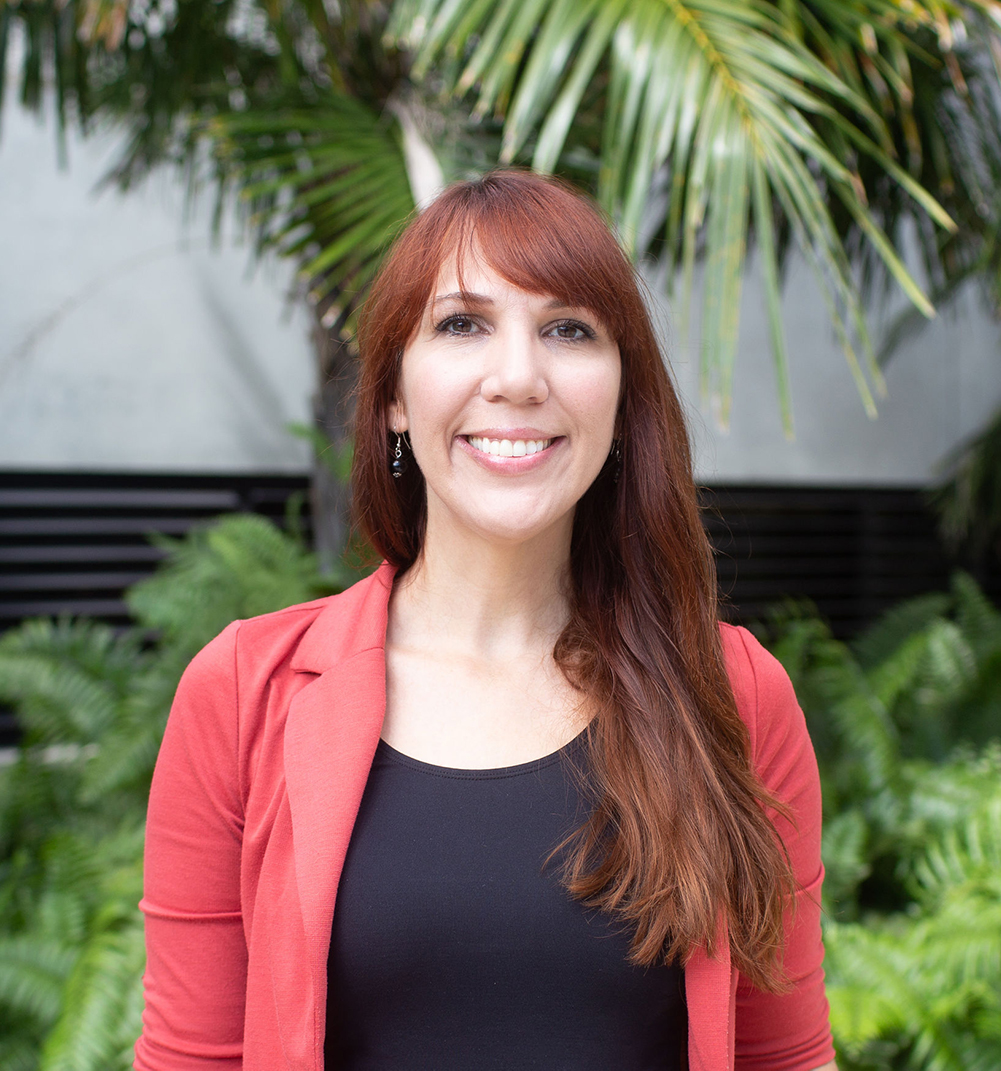 Michelle Cumming
Associate Professor
Teaching and Learning
---
Office: ZEB 340A
Phone: 305-348-6341
Email: michelle.cumming@fiu.edu
Specialty: Emotional and behavioral disorders, cultural and linguistically diverse learners, executive function, stress regulation, prevention/intervention programming, special educators' working conditions
Research Areas
Dr. Michelle Cumming is an Associate Professor of Special Education at Florida International University. Her research focuses on improving the social, emotional, and academic outcomes of students with disabilities, with a particular focus on students with or at-risk for emotional and behavioral disorders (EBD), through three distinct yet interrelated areas: (1) better understanding the underlying variables that contribute to and escalate students' academic and behavior problems through an interdisciplinary approach; (2) developing and testing prevention/intervention programs that improve students' self-regulatory abilities; and (3) gaining a greater knowledge of how working conditions contribute to special educators' use of evidenced-based practices and intent to continue teaching. Dr. Cumming has received funding from the Institute of Education Sciences (IES) and the Spencer Foundation in support of her work. Her research has been published in top journals (e.g., Review of Educational Research, Exceptional Children) and has been presented at national and international conferences. Her expertise in research methodology supported her in winning the Council for Exceptional Children's (CEC), Division for Research Quantitative Student Research Award. She was also recently a recipient of FIU's College of Arts, Sciences, and Education Faculty Award for Research. Dr. Cumming is the elected secretary of the CEC, Division for Research and serves as a voting member on the Superintendent's District Advisory Panel for Exceptional Student Education for MDCPS.
Current Projects
Dr. Cumming currently serves as Principal Investigator on a 4-year IES Early Career Grant (R324B190030). The goal of Project Pathways is to better understand the underlying variables that contribute to and escalate behavior and academic problems by investigating how the EF-Stress Loop (i.e., associations among school-based stress, student executive function [EF], and stress regulation) and classroom context relate over time to the behavioral and academic outcomes of middle schoolers with or at-risk for EBD.
Dr. Cumming also serves as Co-PI with Dr. Cramer (PI) on a personnel preparation grant funded by the Office of Special Education Programs to prepare leaders in higher education to meet the needs of students from culturally and linguistically diverse backgrounds who receive special education.
Education
PhD, Special Education, Research and Evaluation Methodology minor, University of Florida
MSEd, Remedial Education, Sunbridge College
BFA, Theatre (Scenic Design), Florida International University