2019 FEA Regional Conference 
The 6th Annual Future Educators of America Regional Conference at FIU will take place on Friday, November 22 in the Graham Center on the Modesto Maidique Campus.
High school students are invited to participate in an action-packed event filled with:
Competitive activities
Networking
Leadership development
Professional development
Career workshops
And much more!
FEA members will have the opportunity to interact, network, and learn from leaders in education, peers and college students. The conference will highlight the many advantages of a career in education and showcase the innovation, leadership, and tenacity needed to be successful in the profession. This event will build a community of future educators and inform students about educational and career options.
Competitive events and breakout sessions will be available for attendees to choose from. Attendees are encouraged to participate in the competitions and breakout sessions for a dynamic experience during their time at the conference.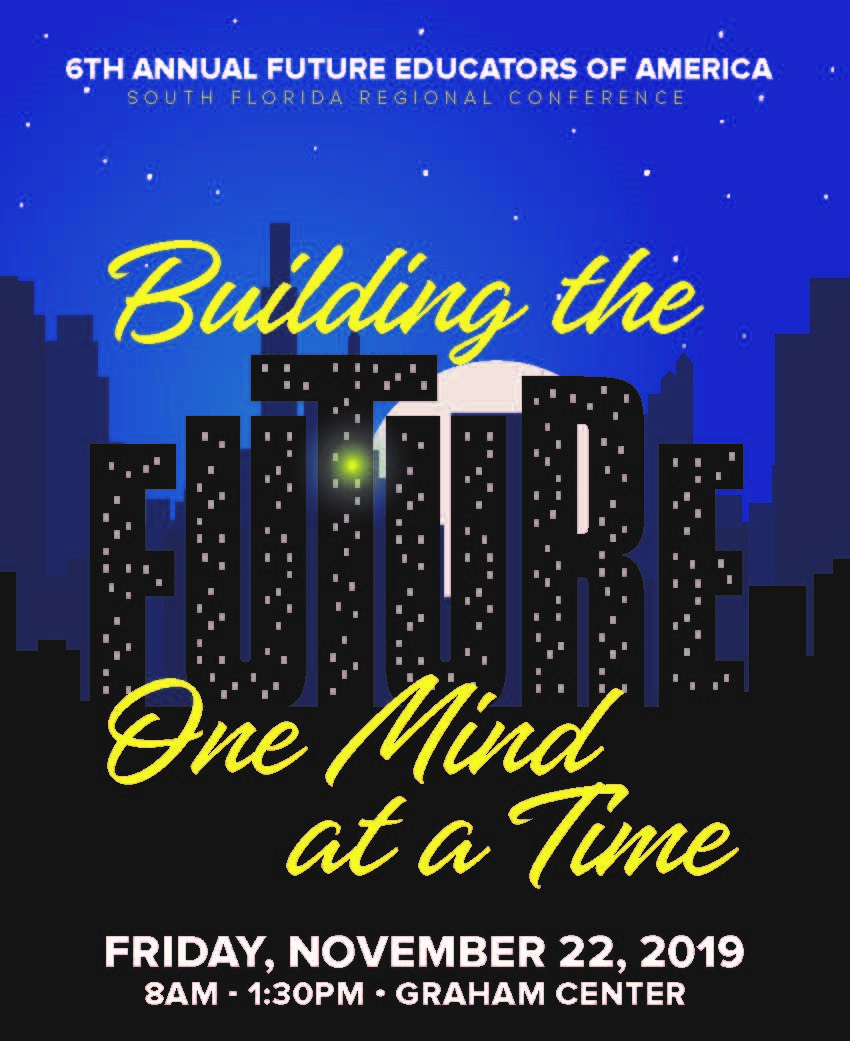 Conference registration is now CLOSED!  We look forward to seeing you all at the conference!
Have questions? Please email us at feaconference@fiu.edu