FIU@Home: Explore narratives to cope with pandemic
Written by Daniel Mannina
June 8, 2020
---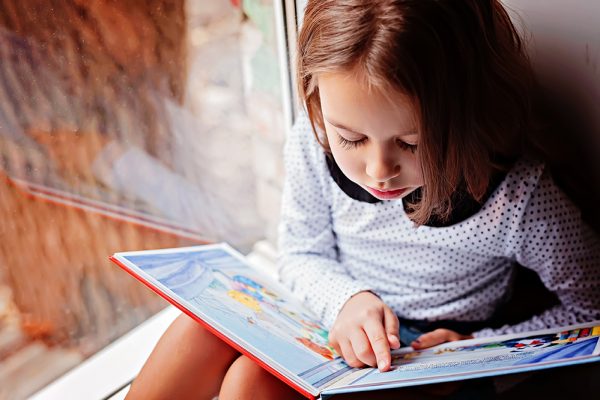 Overview
As the global pandemic continues to wind its course, taking refuge between the pages of a book might be one of the best ways to cope with an overwhelming amount of information and uncertainty. Books can provide a context, an escape or a glimpse at possible paths forward.
Take a read
At every age, stories provide a way to connect our individual experience with a global one and see ourselves as part of a bigger connected world. For families looking to make sense of the current moment, College of Arts, Sciences & Education experts recommend:
Geared toward ages 4 – 8, this book can help anyone who struggles with fear and anxiety. Through the experience of Wemberly – a very worried mouse – readers learn how to cope with their concerns and find out that they're not alone.
"Even for children, there are many things to worry about in the world. This story acknowledges the struggle young minds can face at-times while guiding them toward ways to turn worry into celebration." Katie Hart, of the FIU Center for Children and Families.
Another choice for younger audiences, this story deals with separation of all kinds and the grief that comes along with it. Through a message about the interconnectedness of all things, it comforts young minds facing loss.
"This story teaches children to explore the idea of loss and death through the concept of an "invisible string." Jennifer Mirabal, an Early Childhood Education instructor in the Department of Teaching and Learning.
For older audiences, this novel takes on many of the darker struggles of the 20th century through a fictive parable of the journey of seven strangers. Winner of the 1998 Nobel Prize, it's a reminder of the tenacity of the human spirit.
"I read this as an undergraduate student and remember being compelled by the idea of blindness as a form of global pandemic, and one that brought out the best and worst of humanity." Phillip Carter, a linguist and director of the Center for Humanities in an Urban Environment.
Share
What books are getting you through this time of social distancing? Be sure to share with @FIUCASE and check out the recommendations of others. Don't forget, you can download or stream digital books and audiobooks for free from Miami-Dade Public Library System with your library card.
For parents looking to make sure their kids stay on track with reading this summer, the Virtual Reading Tutoring Program offers one-on-one guidance and an individualized literacy plan while using quality children's literature to keep them engaged and inspired.
---
With the power to transport a reader to other places, times and dimensions – there is nothing like a good book. No matter the topic or the age, there is a read to guide, inspire and enthrall. Follow FIU@Home for more new books.