Written by Shalimar Moreno
May 21, 2020
---
At any stage in life, it's important to budget. When you start earning money, it's time to plan a strategy for how to spend it on what matters most. A budget helps guide day-to-day financial decisions focusing on needs first and thoughtful investments second. It's especially true in times of uncertainty.
Denise Ringpfeil, a broker for SDR Properties of Dade County Inc. and president of GWJ Charitable Foundation, recommends starting with the basics. That means focusing on critical needs while re-evaluating additional investments.
"In the beginning, start with a pen and paper. Map out what you actually need and reconsider whether that latte every day really is one of those," Ringpfeil says.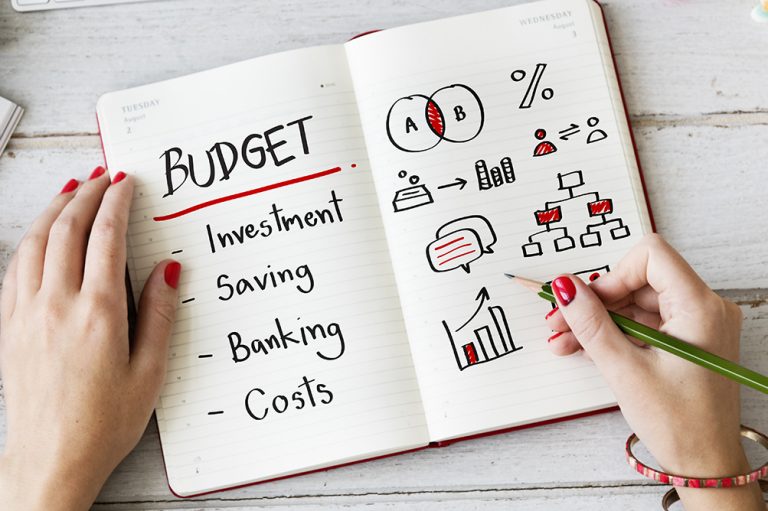 MAKING A BUDGET
Budgeting may feel out of reach if your income is limited, but don't be discouraged. While it takes time to adjust, a good plan will help you make the best possible decisions.
Using a pen and paper, make a quick list of income, expenditures and short- and long-term goals. Having a firm idea of the why behind day-to-day decisions can help support larger progress over time. Then download the sample budget guide to begin plotting a budget.
Start by tracking all sources of income. Depending on where you are in your life, this may include scholarships, grants, financial aid, support from family, savings or investments.
Next, track fixed expenses including tuition, housing, utilities, transportation, health insurance, car insurance, car payment, cell phone bill, etc.
Finally, account for all flexible expenses such as groceries, dining out, books, clothes, entertainment and travel.
Add up each section (income, fixed expenses and flexible expenses) and put the total in the budget totals section.
Subtract all your expenses from total income to see if your budget is balanced. Ideally, a balanced budget is a positive number, meaning income outweighs expenditures. That unspent money can be used for savings or personal investments. Whether contributing to a family emergency fund, buying a car or paying off any debt, it's important to reinvest funds wisely.
If you're spending more than you're making, here are a few suggestions to trim your expenses:
If you're in the market for a new job, career advisors are there to help navigate the job-hunting process from your first day on campus to the last across the graduation stage and beyond. The university's Career and Talent Development office can also help while you complete your studies or when you become an alumnus.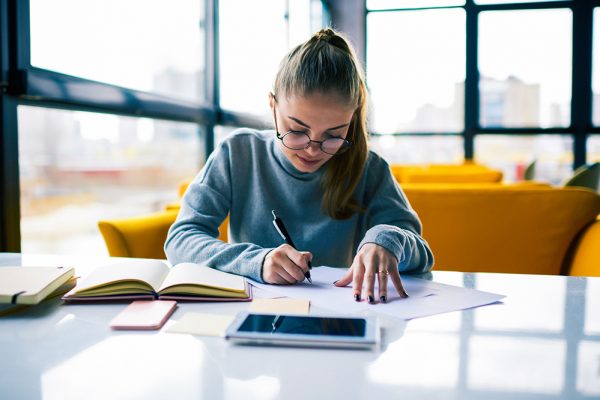 NOW WHAT
Now more than ever navigating uncertainty is part of planning.
"If anything, this pandemic has taught us that we need to have an emergency plan – at least three months of money set aside so you can pay your bills," Ringpfeil says.
However, no amount of planning could have prepared anyone for a global pandemic.
FIU is providing emergency aid to students in need. For the latest updates, visit the university's coronavirus website.
To help students encountering academic challenges, the College of Arts, Sciences & Education has established CASEcares@fiu.edu to help ensure that concerns received by the Office of the Dean are addressed promptly.
And donors are also stepping up to help. GWJ Charitable Foundation has provided funding for FIU students who need technology in the new world of remote learning in addition to contributions to the Student Food Pantry.
---
The challenge to create something new is enthusiastically accepted by artists and scientists alike. Whether repurposed, recycled or reimagined – there are many ways to make something unique to solve a problem or enhance the world. Follow FIU@Home for more ways to create something new.