Professional Science Master's in Environmental Policy and Management
Our Professional Science Master's in Environmental Policy and Management allows students to pursue advanced training in environmental policy while developing highly valued management skills. Through an innovative curriculum and internship experience, the program emphasizes environmental management, policy analysis, written and verbal communication, environmental journalism and environmental stewardship.
This four-semester program is ideal for current practitioners who are interested in career and leadership development. Students benefit from access to state-of-the-art labs and instruments, hands-on workshops with our experts, and networking opportunities. Our program exposes students to areas including conservation biology, water resource management, public land management, and environmental analysis using GIS and statistical methods.
Now accepting applications for Fall 2024! 

31 credits.

Classes located at Modesto Maidique Main Campus

Hybrid Schedule 

Biweekly Saturday Classes 

**subject to change or exception based on programmatic/pedagogical needs

Tuition: $20,024.00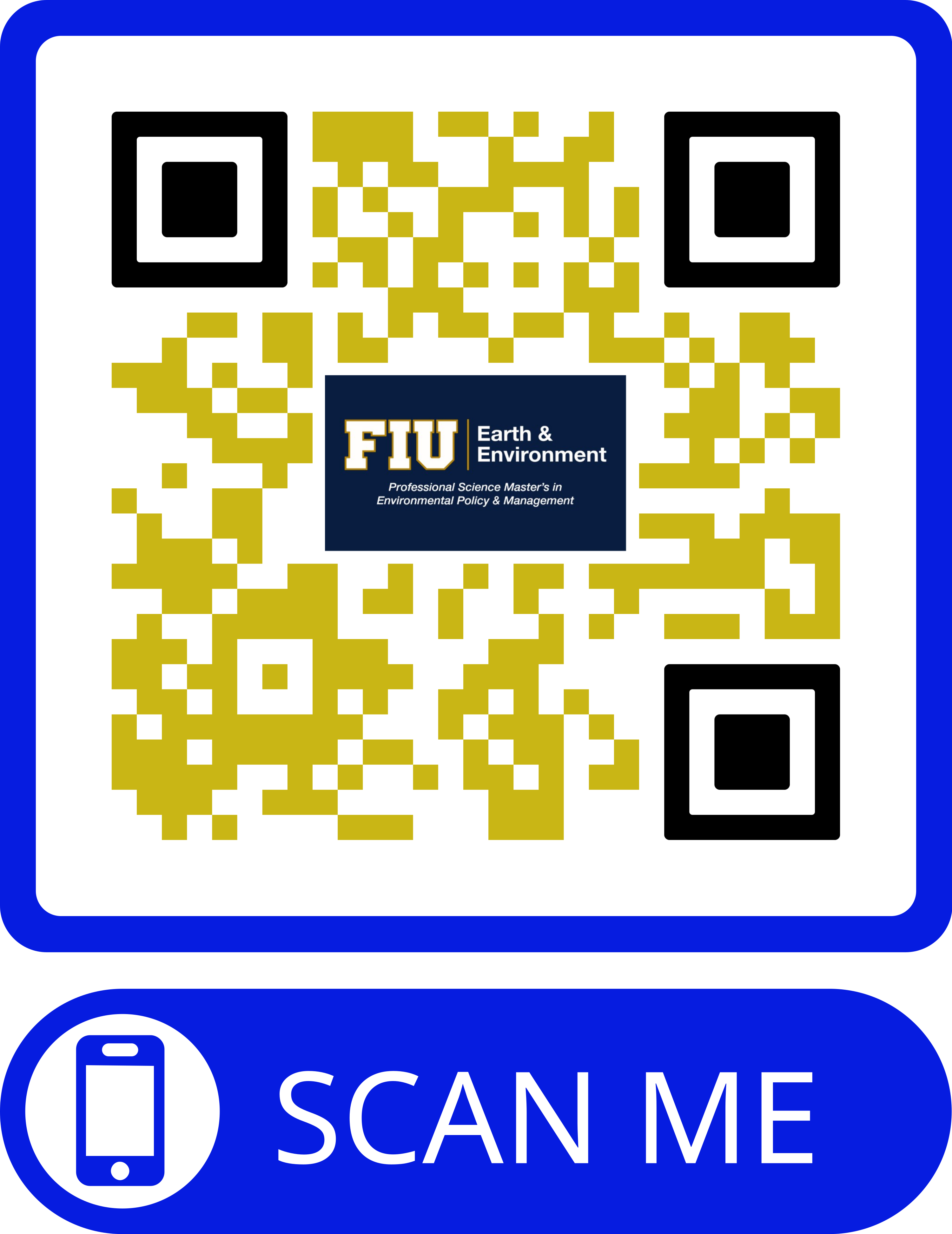 Events
Learn more about about FIU's Professional Science Master in Environmental Policy and Management program!
Having a degree in environmental policy and management can help you create a safer and cleaner future. You will learn to tackle the challenges of changing economic, governance, social and environmental issues. This graduate program will help you develop valuable business, communication and leadership skills. 
Program Contacts
For general inquiries, please email us at psmepm@fiu.edu.