MS in Counselor Education: School Counseling Major
Our School Counseling program prepares you to become an effective school counselor who can work with diverse and multicultural children, their parents and teachers in K-12 school settings. You will also learn how school counseling programs are organized and administered.
Upon graduation, you will be eligible for national school counselor certification and Florida Department of Education (FLDOE) school guidance and counseling certification.
All students entering the program with an undergraduate degree in an area other than education must enroll for courses in general professional education as required by the FLDOE in order to meet state certification requirements in Florida.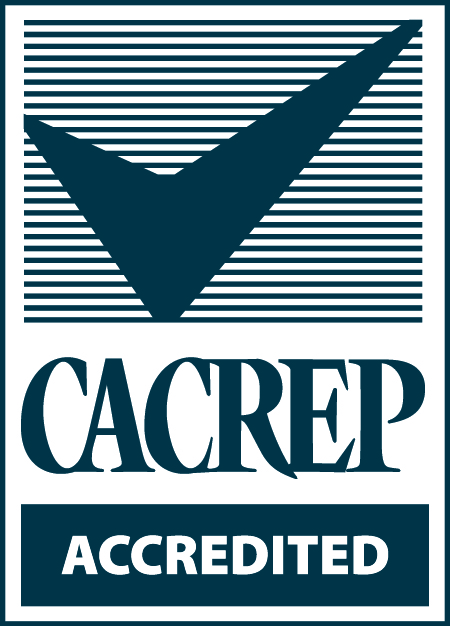 Program of Study - Fall Admission
Fall Admission Year 1

Fall Semester

| | | |
| --- | --- | --- |
| Course Number | Course Name | Modality |
| MHS 5400 | Intro to Skills | In Person |
| MHS 6700 | Ethics | Online |
| MHS 6630 | Research | In Person |

Spring Semester

| | | |
| --- | --- | --- |
| Course Number | Course Name | Modality |
| EDP 6277 | Developmental | Online |
| MHS 6802 | Theories | Online |
| SDS 6700 | Org/Admin | In Person |

Summer Semester

| | | |
| --- | --- | --- |
| Course Number | Course Name | Modality |
| MHS 5340 | Ed. Voc. | Online |
| MHS 6200 | Measurement | In Person |
| SDS 6411 | Child/Adolescent | In Person |

 

Fall Admission Year 2

Fall Semester

| | | |
| --- | --- | --- |
| Course Number | Course Name | Modality |
| MHS 6428 | Cross Cultural | In Person |
| MHS 6450 | Substance | In Person |
| SDS 5420 | Exceptionalities | In Person |

Spring Semester

| | | |
| --- | --- | --- |
| Course Number | Course Name | Modality |
| MHS 6511 | Group | In Person |
| SDS 5460 | Crisis | Online |
| SDS 6199 | Consultation | In Person |

Summer Semester

Course Number
Course Name
Modality
*MHS 6470
Sexuality
In Person
*Optional School Supplemental Courses, if needed.

 

Fall Admission Year 3

Fall Semester

Course Number
Course Name
Modality
EDF 6211
Psych Found
In Person
SDS 6800
Practicum
In Person
School Supplemental Courses, if needed.

Spring Semester

| | | |
| --- | --- | --- |
| Course Number | Course Name | Modality |
| SDS 6820 | Internship | In Person |

 
Program of Study - Spring Admission
Spring Admission Year 1

Spring Semester

| | | |
| --- | --- | --- |
| Course Number | Course Name | Modality |
| EDP 6277 | Developmental | Online |
| MHS 6802 | Theories | Online |
| MHS 5400 | Intro Skills | In Person |

Summer Semester

| | | |
| --- | --- | --- |
| Course Number | Course Name | Modality |
| MHS 5340 | Ed. Voc. | Online |
| MHS 6200 | Measurement | In Person |
| SDS 6411 | Child/Adolescent | In Person |

Fall Semester

| | | |
| --- | --- | --- |
| Course Number | Course Name | Modality |
| MHS 6700 | Ethics | Online |
| MHS 6630 | Research | In Person |
| SDS 5420 | Exceptionalities | In Person |

Spring Admission Year 2

Spring Semester

| | | |
| --- | --- | --- |
| Course Number | Course Name | Modality |
| MHS 6511 | Group | In Person |
| SDS 6700 | Org/Admin | In Person |
| SDS 6199 | Consultation | In Person |

Summer Semester

Course Number
Course Name
Modality
SDS 5460
Crisis
Online
MHS 6428
Cross Cultural
In Person
*MHS 6470
Sexuality
In Person
*Optional School Supplemental Courses, if needed.

Fall Semester

| | | |
| --- | --- | --- |
| Course Number | Course Name | Modality |
| EDF 6211 | Pych Found | In Person |
| MHS 6450 | Substance | In Person |
| SDS 6800 | Practicum | In Person |

 

Spring Admission Year 3

Spring Semester

| | | |
| --- | --- | --- |
| Course Number | Course Name | Modality |
| SDS 6820 | Internship | In Person |

 
Contact Us
Department of Counseling, Recreation and School Psychology
11200 SW 8th Street, ZEB 310
Miami, FL 33199
Tel: 305-348-9905