Explorers & Innovators Lecture Series
FIU is bringing together an exciting series of talks from renowned scientists and experts to discuss the challenges of our world and inspire the next generation of explorers.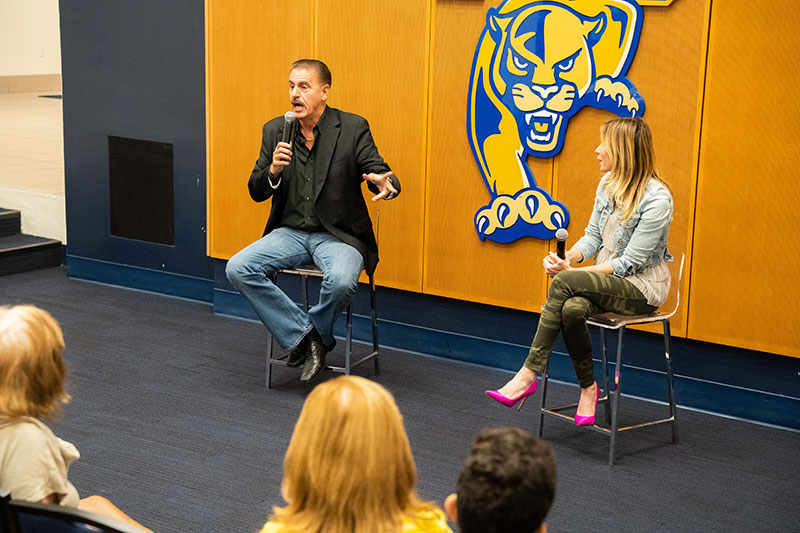 Changing the way scientists talk about science
The Exploration & Science Communication Initiative helps scientists improve communication about their research, as well as showcase important, innovative and ambitious research going on here at FIU and all over the world. Our goal is to engage the public on the vital role that science plays in understanding and tackling the critical issues and challenges of our time.
Stay in Touch
Get the latest on the College of Arts, Sciences & Education and its future events.
Additional Attribution
Jane Goodall portrait courtesy of ©Vincent Calmel