STEMCon 2020 was held on Feb. 4 in the Graham Center Ballrooms on the Modesto A. Maidique Campus.
The conference featured a resource fair connecting students to STEM-related student organizations and university resources. Additionally, students attended panel discussions covering topics such as keys to success as a STEM major, requirements and best practices for admission into pre-health graduate programs, STEM transfer perspectives in biology, career exploration, undergraduate research and more.
Students met with resources, potential employers, research labs and graduate programs to help them as they plan for their post-graduation goals.
For more information, contact us at STEMCon@fiu.edu.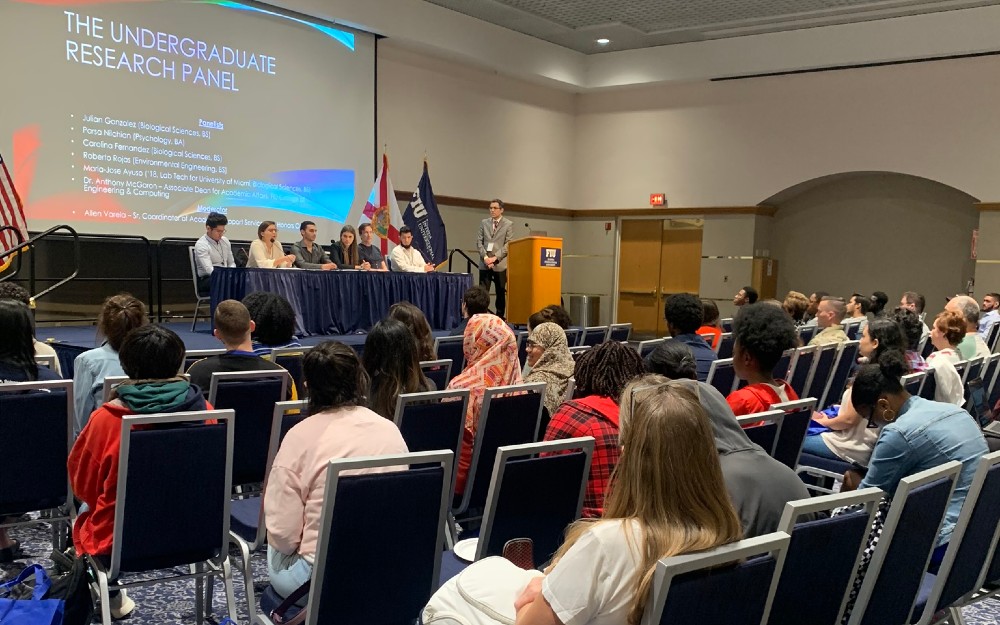 Special Thanks to Our 2020 Sponsors