Rockwell Plants and People Lab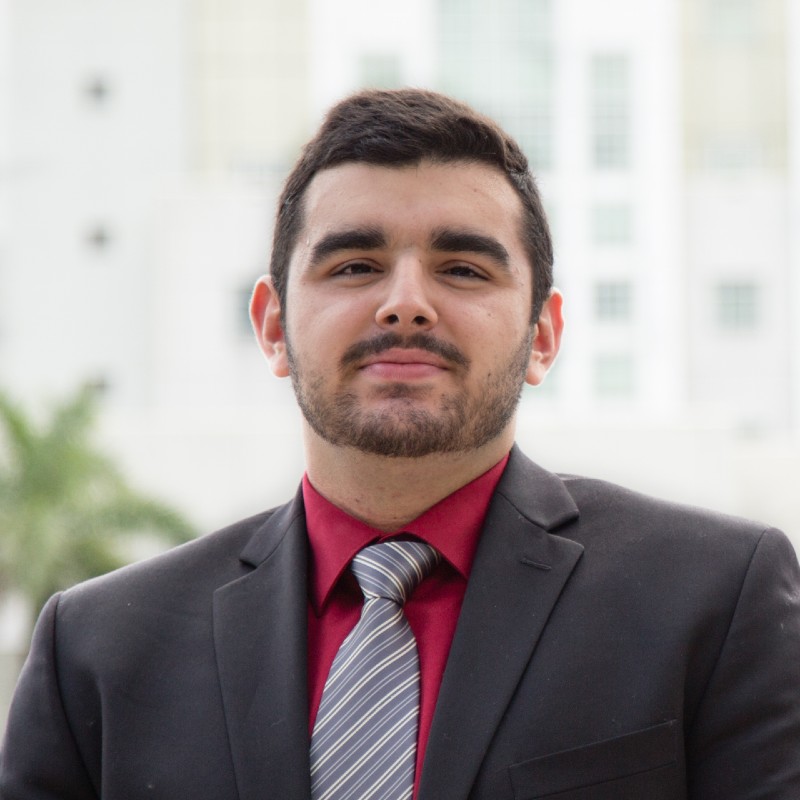 Alex Crow
Alex graduated with a B.S. in Environmental Studies in 2019, along with with certificates in Agroecology and Biodiversity Conservation and Management. Born and raised in Miami, he loves the unique blend of culture, people, and most importantly, food, that his city has to offer. He has a passion for the Everglades, and his research interests include native insect ecology, tropical and subtropical forestry, and apiculture. Alex first started working in the Miami-Dade County Public School food forests in 2018, when he was conducting a project for his Agroecology internship. He is now a Research Field Assistant on the EPA-funded project ("Environmental education in urban food forests: measuring students' knowledge and attitudes about the natural sciences in a participatory setting"). He has also recently been hired by The Education Fund as a food forest intern.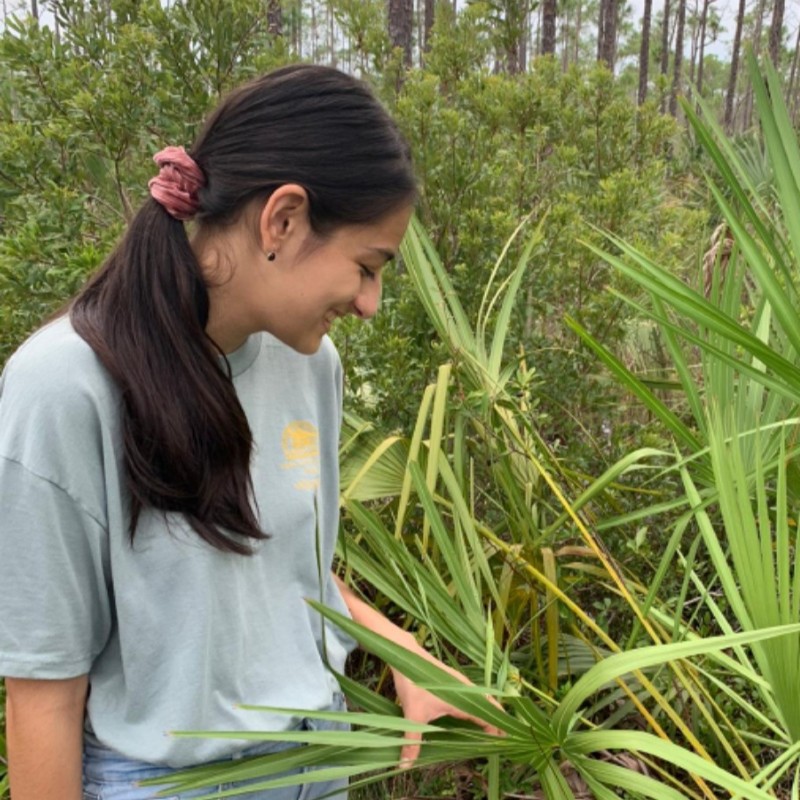 Natalia Herrera-Blitman
Natalia Herrera-Blitman is currently a senior undergraduate student, majoring in Biological Sciences. She has worked on and off under the direction of Dr. Cara Rockwell for various field data collection projects, including the Coastal Prairie Hammock project (with Dr. Hong Liu) and, currently, the Big Cypress post-logging project (with Dr. Paulo Olivas). She has worked as a student intern at Fairchild Tropical Botanic Garden under the mentorship of Jennifer Possley. She has also worked as a county intern in Broward County Parks and Recreation, at Long Key Natural Area & Nature Center, under the mentorship of Kelli Whitney.
Natalia has many interests within the field of ecology and botany, specifically, trees and forestry, for which she is currently in the pursuit of gaining knowledge and experience. Following these academic interests in ecology, Natalia has also been a part of the FIU student organization GLADES (Growth of Leadership Academics and Diversity in Ecological Sciences), since 2018. Since joining the e-board in 2019, Natalia has held the roles of Secretary and Vice President, and is currently President. Natalia is set to graduate this year and hopes to travel and gain work experience before possibly going to graduate school for forestry. When she's not studying trees, you can find her staring at them in awe or hugging them.
Blaire Kleiman
Originally from Miami, Florida, Blaire Kleiman obtained her Bachelor of Science in Environmental Studies from the University of Central Florida in the Summer of 2017. Following this, she worked as a Biocorps Fire Effects Monitor in Everglades National Park, conducting post-burn assessments in the Pine Rocklands and across the park, endangered butterfly monitoring, and assisted various park scientist's research. Afterwards, she worked as a research assistant to an FIU PhD student in the Plant-Ecology lab, Andrea Salas Primoli, at UF TREC and mango farms conducting research on plant-insect interactions of vegetable and fruit crops with a native insectary plant, Senna mexicanna. In the fall of 2019, she began her Master of Science in Environmental Studies in the Agroecology program with Dr. Krishnaswamy Jayachandran, Dr. Suzanne Koptur and Dr. Cara Rockwell, and continues to collaborate in the Koptur Plant-Ecology lab.
Her thesis research is on the weed-insect interactions in mango, Mangifera indica, farms in Homestead, FL. She is also currently working on Dr. Rockwell's EPA funded research assessing biodiversity of plants and insects in The Education Fund established food forests in Miami-Dade County Public Schools. Her research interests are in agroecology, insects, weeds, native plants, and plant-insect interactions.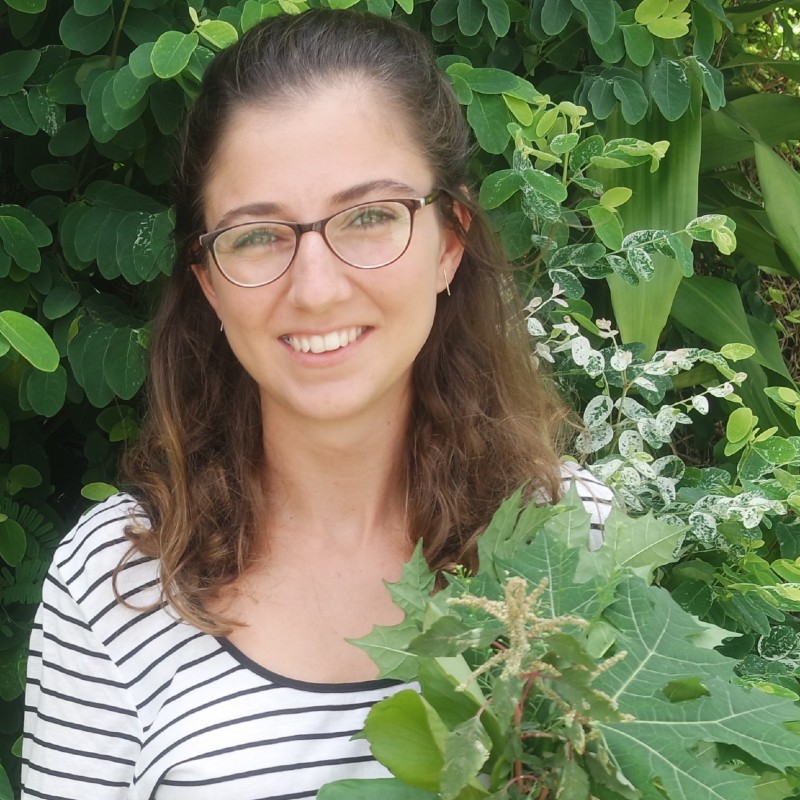 Érika Rocha Guimarães
Érika received her bachelor's degree in Environmental Engineering at Federal University of Rio de Janeiro. As a student, she had the opportunity to participate in an exchange program at University of Western Australia. As a student, she worked in a research about the applicability of fly ash from the incineration of solid urban waste, in order to improve mechanical characteristics of soil layers used under pavement. Also during her studies, she was a trainee and afterwards hired to work with waste management in an electrical energy research center in Brazil. As her final project of undergraduation, she worked with the use of evaporation beds to treat residential sewage. The idea of the topic of her final project came during a permaculture course, where she realized that her passion was gathering knowledge that makes us, human beings, self-sufficient. This includes construction with soil, planting and foraging edible plants. Her knowledge about edible plants was built on her rural family history and enhanced by her current studies.
Under the mentorship of Dr. Rockwell she had the opportunity of being one of the authors of a booklet entitled "Common Tropical Food Forest Plants of South Florida". She is now a volunteer on the EPA-funded project ("Environmental education in urban food forests: measuring students' knowledge and attitudes about the natural sciences in a participatory setting"). She is currently mapping out the location, abundance and diversity of plant species in food forests found in elementary schools across Miami-Dade County and analyzing Normalized Difference Vegetation Index (NDVI) and Land Surface Temperature (LST) of these areas.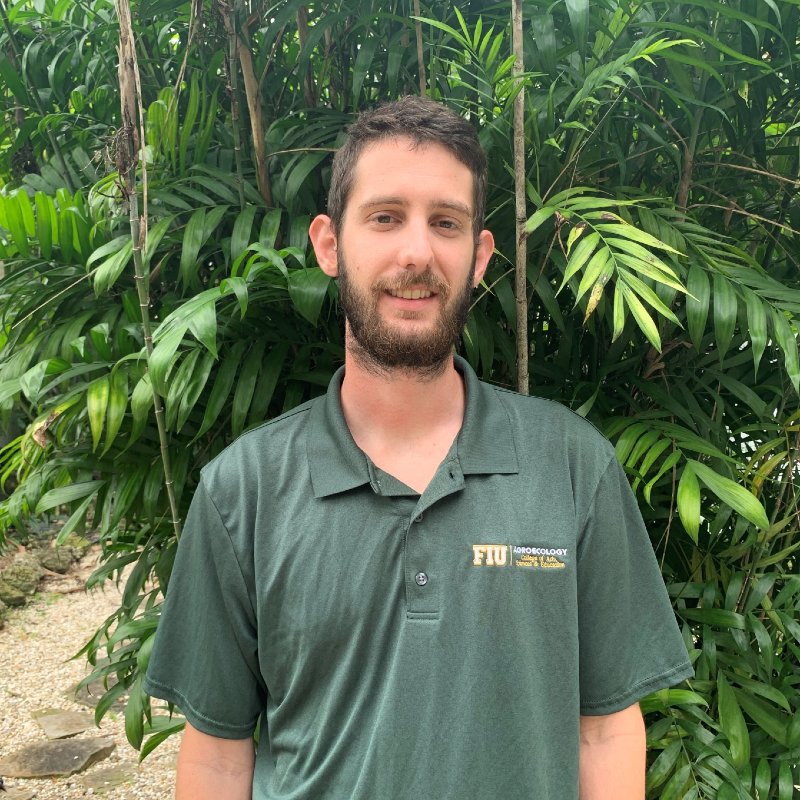 Sean Brown
Sean was born and raised in subtropical South Florida. Many of his weekends were spent in the Florida Keys boating and fishing with his family. He graduated from Coral Reef Senior Magnet High School in the Academy of Agricultural Sciences in 2013. He continued my education at Miami Dade College and attained his Associate of Arts degree in Biology in 2016. He graduated from FIU with a Bachelor of Arts degree in Sustainability abd the Environment with a certificate in Agroecology in 2018.
In his senior year at FIU, he interned at the Subtropical Horticulture Research Station where he was later employed for two years in the Entomology department as a biological aide. He was tasked with maintaining a fruit fly orchard, harvesting fruit, and repairing irrigation issues while assisting with insect trapping experiments in the field and on station. His lab experience at the station included working directly with sterilized flies that were used for analysis along with preparing supplies and reagents to maintain their growth cycle. While there he was able to score insects caught in the field and observe them up close and had the privilege of working on Electroantennography (EAG) experiments. He also assisted in various other projects on station including uploading data into a database for tropical fruits such as mango and guava, documenting the physical characteristics of different species, as well as working on maintaining the health of sugar-cane collections.
He is now working with FIU as a temporary research field assistant, helping to catch and identify insects for the Food Forest Project.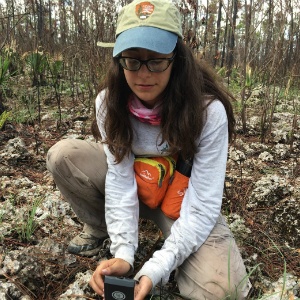 Lydia Cuni
In January 2020, Lydia completed a master's project on the topic of pine rockland-hardwood hammock ecotones, the transition zone between two heavily fragmented and endangered ecosystems in Miami, Florida. Through an intensive field data collection of plant species occurrence and abundances, and various abiotic factors including fire return intervals, she discovered that intact ecotones in Long Pine Key Everglades National Park harbor elevated species richness and diversity values, as well as a different composition from either the pine rockland or hardwood hammock. She determined that the pine rockland-hardwood hammock ecotone is a vital and specialized habitat that merits further management and conservation, while also identifying some methods for the management and restoration of other pine rockland-hardwood hammock ecotone sites outside of Long Pine Key. Some rare Miami plants prefer the sunny edges of the hardwood hammock forests. Lydia is currently a field biologist with the Conservation Team at Fairchild Tropical Botanic Garden where she maps and monitors locally rare plants in the field and gets to work closely with fellow conservationists, land managers, and restoration practitioners.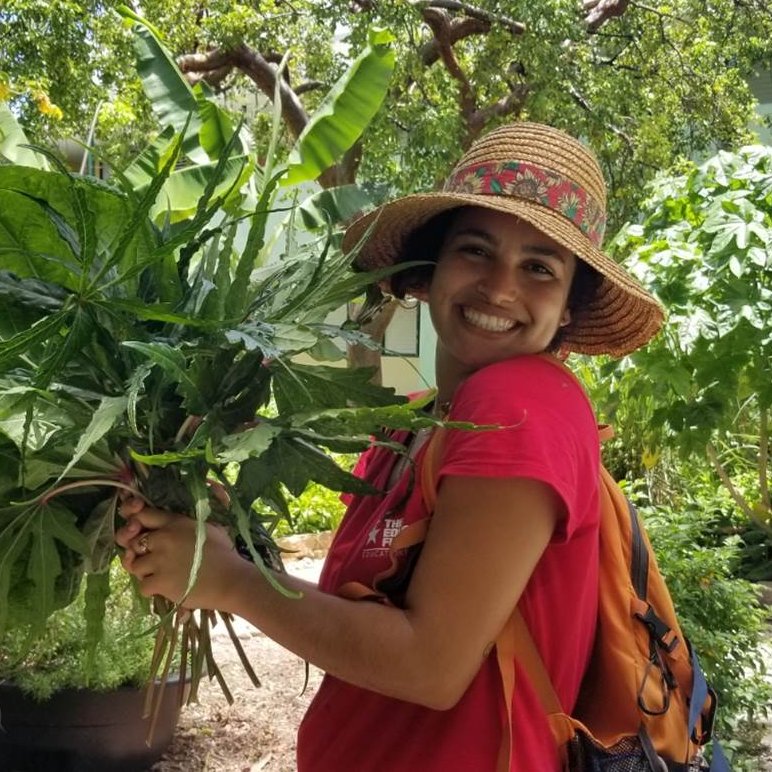 Barbara Herrera
Barbara Herrera graduated Spring 2020 with a Bachelor of Science in Environmental Studies with a focus on Agri-Science as well as the Certificate of Agroecology at FIU.
Presently Barbara is working on a research project involving the overlap of medicinal plants found in different ethnically inclined Botánicas around Miami, Florida. This research is under the mentorship of research assistant professor Dr. Cara Rockwell and curator Dr. Alan Franck. Barbara is employed with the Education Fund, managing food forests within elementary schools in Miami and teaching students about science and nutrition. Barbara plans to pursue a higher level of education focusing on ethnobotany and the chemical composition of medicinal plants.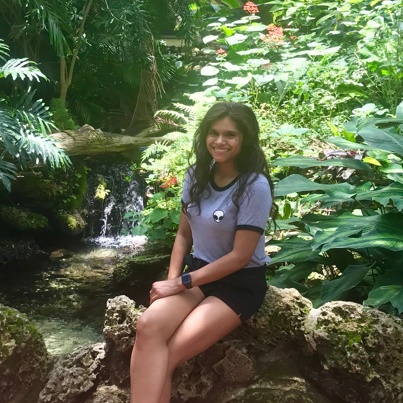 Laura McCoy
Laura received her bachelor's degree in Liberal Studies and acquired a passion for environmental law throughout the course of her undergraduate degree. As a student she served as the Student Executive Board Advisor of Tau Sigma National Honor Society, was a Global Medallion Student, and served a Peace Corps Prep Volunteer.
In May of 2017, Laura was chosen by FIU's School of Environment, Arts, and Society as one of twenty Tropical Conservation research interns for the Summer semester. As a part of her internship project she worked alongside Dr. Rockwell and the Miami Education Fund to document the importance and impact of having fresh accessible vegetation. Throughout this internship, she visited seven different elementary schools around South Florida to determine whether they were categorized as "food deserts" per the FDA's definition. She then recorded the significance of their "food forests" by mapping perimeters and species with a global positioning system. This internship experience taught her the importance of community environmental efficiency and sustainability. Laura now works at a law firm to enrich her professional skills and aspires to attend the University of Florida's Levin College of Law in the Fall of 2019 to pursue a Juris Doctorate with a focus on Environmental Policy.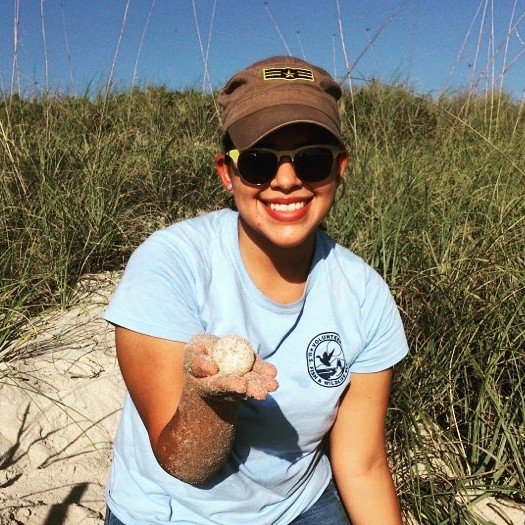 Jennifer Perez
Jennifer received her bachelor's degree in Sustainability and the Environment while also earning certificates in Agroecology, Film, Global Communications and Environmental Studies.
She recently completed a project assisting Dr. Rockwell develop a comprehensive food forest catalog within South Florida schools. She has also worked as a biological intern with the Greening Youth Foundation at Merritt Island National Wildlife Refuge where she surveyed sea turtle nests and scrub jay habitats. Currently, she is starting a new internship through the Latino Heritage Internship Program with the National Parks Service at the United States Department of the Interior in Washington D.C. Here, she will be assisting with community outreach and developing a stronger media presence for the Junior Ranger program. One of Jennifer's goals is to utilize her experience with digital media and environmental studies to spread positive messages of our nation's natural resources through media exposure.