Florida Keys & Me takes participants into Florida Keys habitats to become part of citizen science while fostering a connection with the natural world.
Get empowered to make a difference in local environments, and learn scientific methods and techniques for working in the field.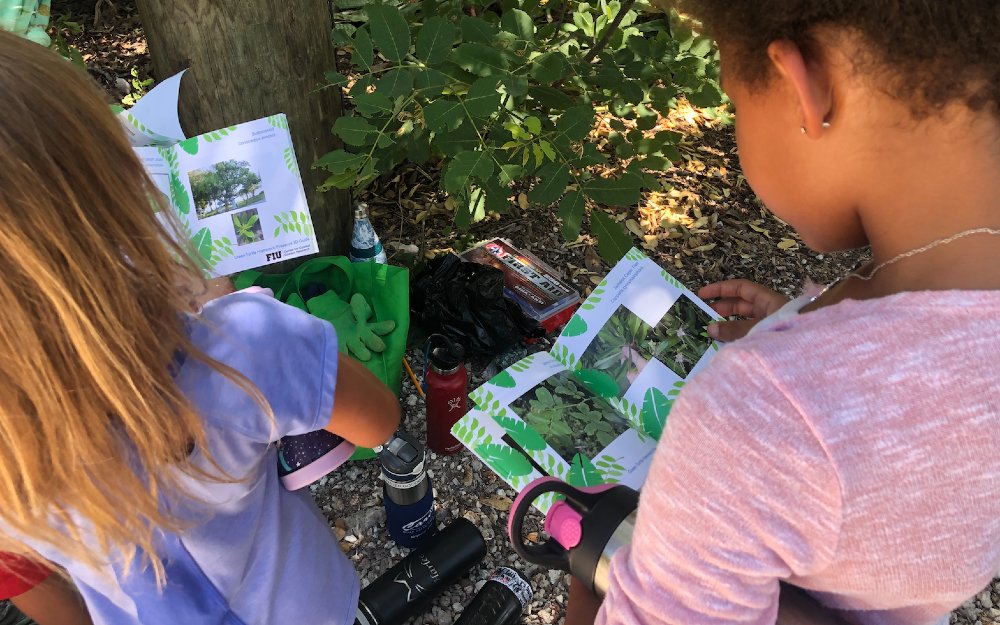 Choose from three adventures:
Hardwood Hammocks
Join us for a virtual walk through a hardwood hammock. Help identify native plant species, remove invasive species and create a species list for the hammock.
Mangroves and Marine Debris
Venture through a mangrove habitat and learn how marine debris is studied by FIU students. Categorize debris found to be added to the NOAA Marine Debris Tracker application.
Seagrass Survey
Learn how to conduct a seagrass survey by participating in a live study - virtually. Fill out your own data sheets using identification guides to pinpoint species.