Monroe County Field Trip
The Florida Keys are a world-renowned tourist destination, but they're also a key ecosystem to the sunshine state, Caribbean and beyond.
Visit a location in Monroe County to explore how this unique set of islands is an important gateway between mainland Florida and adjacent marine environs. Three different botany-based options encourage different scientific investigations, revealing how researchers work with other stakeholders to create effective conservation management plans.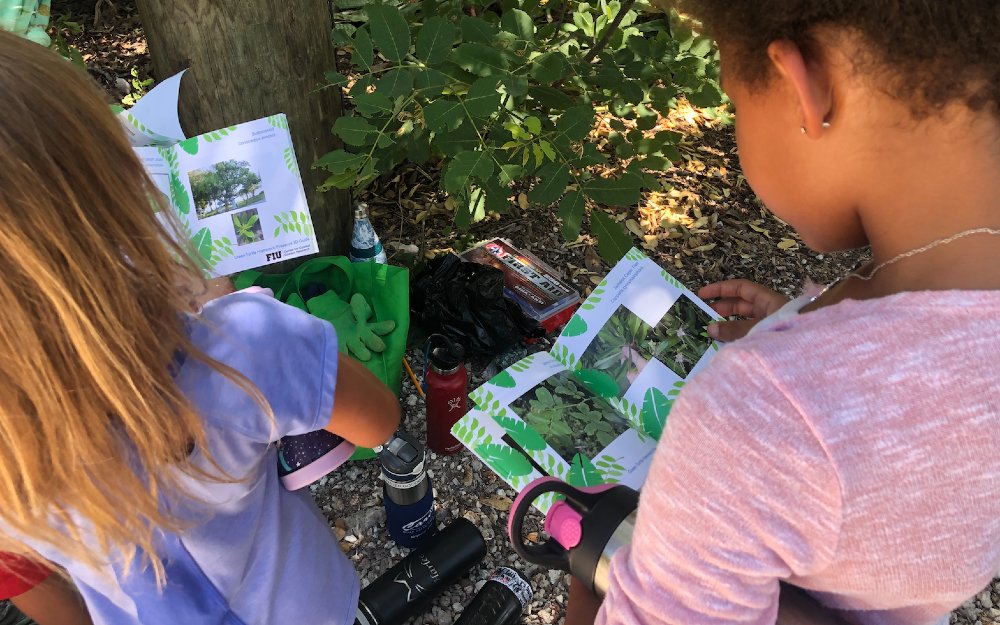 Themed Module Options Include:
Hardwood Hammocks

Explore hardwood hammocks to identify native and invasive plants.

Mangroves

Remove marine debris, then categorize all using citizen science apps.

Coastal Seagrass Survey

Perform a coastal seagrass survey building underwater transects.
Reserve This Program
Fill out our form to begin your reservation. Each field trip accommodates up to 30 individuals. Virtual group field trips run 120 minutes. Experiences are primarily offered during core hours of 10 a.m. to 3 p.m.
Virtual
Offered Monday–Friday

Requires a strong internet connection

$415 per virtual field trip (max. 30 participants)
In-Person
Primarily offered on Tuesdays, Wednesdays and Thursdays

OPTION A: Upper Keys (Primary Location: Green Turtle Hammock Nature Preserve) $500 per in person field trip (max. 30 participants)
OPTION B: Middle/Lower Keys (Primary Location: Bahia Honda State Park) $600 per in person field trip (max. 30 participants)

10% off an additional field trip on the same day
Requests for alternate days or times will be considered. Within 48 hours after you submit your request, an Education Outreach team member will contact you to discuss your proposed itinerary. Once everything is reviewed and set the invoice will be sent.
Alignments
Check out how our program aligns to Florida Department of Education and Scout benchmarks:
More to Explore
Want to get more from your adventures?
Combine labs, demos and field trips to reinforce learning and fun.
Animal Encounter – Get to know the creatures that help keep the balance of marine and coastal ecosystems everywhere. Dive in as you explore marine invertebrates along the Florida coast.
Aquarius Journey – Take the conservation journey underwater with a biology lab that features Mission Inspire curriculum and focuses on a variety of issues that impact marine life.