Biology Lab
Squids have a fascinating physiology that sets them apart from other marine species. Explore a squid's internal and external morphology (the study of an animal's form) by performing a dissection.
Use scientific instruments such as probes, scissors, tweezers and microscopes to explore its body. Along the way, identify the adaptations that have allowed these unique predators to thrive in our oceans for millions of years.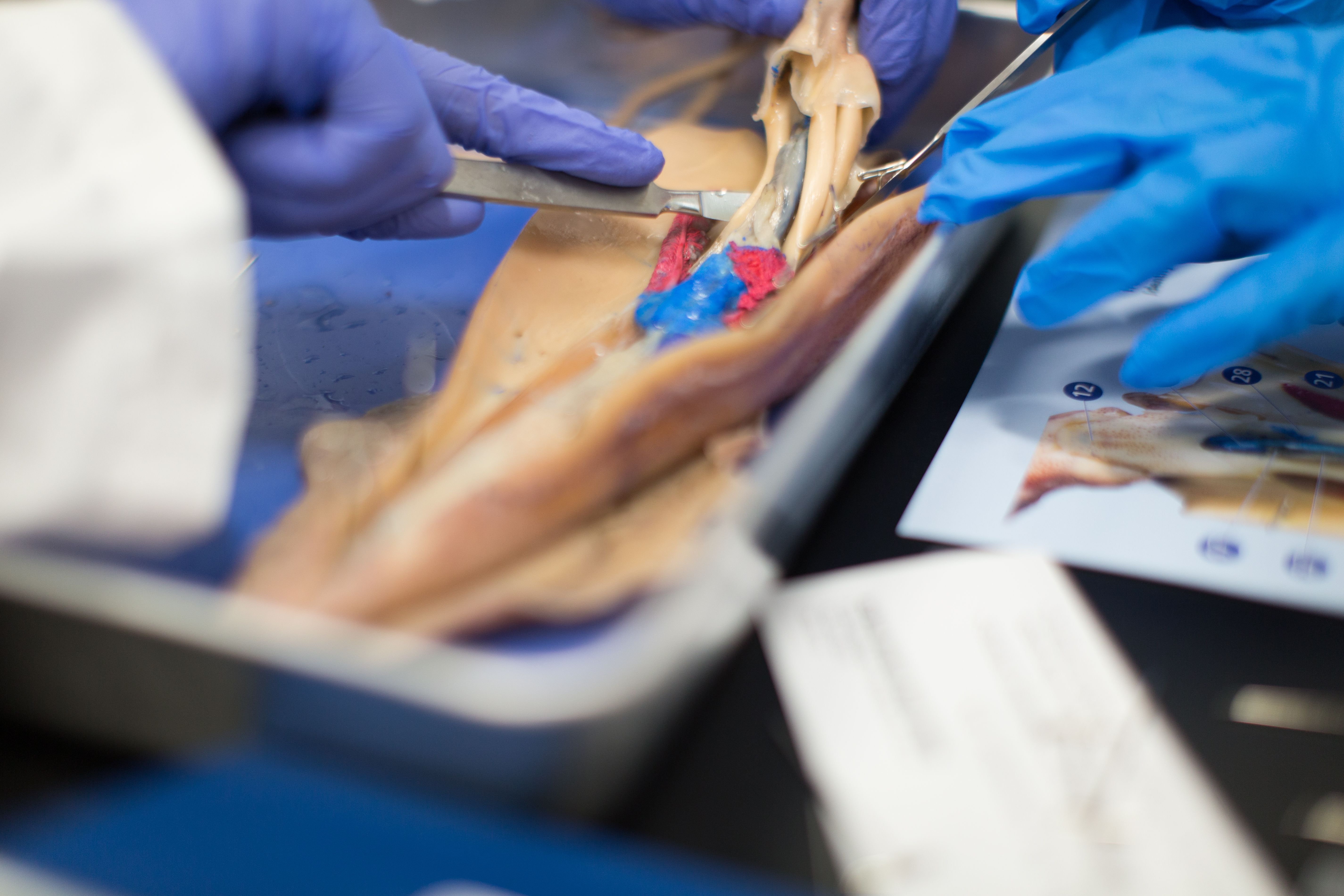 Reserve This Program
Fill out our form to begin your reservation. Lab experiences last 45 minutes. Each session accommodates up to 30 individuals. Experiences are primarily offered during core hours of 10 a.m. to 3 p.m.
Virtual
Offered Monday–Friday
Requires a strong internet connection
$250 for first virtual lab; 10% each additional virtual lab of the same theme on the same day
In-Person
Primarily offered on Tuesdays, Wednesdays and Thursdays
Hosted at your site; requires a classroom, library or other quiet setting
$300 for first in-person lab; 10% off each additional lab of the same theme on the same day
Requests for alternate days or times will be considered. Within 48 hours after you submit your request, an Education Outreach team member will contact you to discuss your proposed itinerary. Once everything is reviewed and set, the invoice will be sent.
Alignments
Check out how our program aligns to Florida Department of Education and Scout benchmarks:
More to Explore
Want to get more from your adventures?
Combine labs, demos and field trips to reinforce learning and fun. 
DNA Detectives – Explore the mysteries that can be solved through the power of genetics through this lab which examines different methods to extract and analyze DNA.
Animal Encounter – Meet other coastal animals from Biscayne Bay through this ecology lab and learn about how each play a crucial role in maintaining a balanced ecosystem.
Planet Plankton – Many marine invertebrates start out as zooplankton before growing into other species; explore a variety of plankton through a microscope.