FIU@Home: Explore out-of-this-world stories
Written by Education Outreach
October 19, 2021
---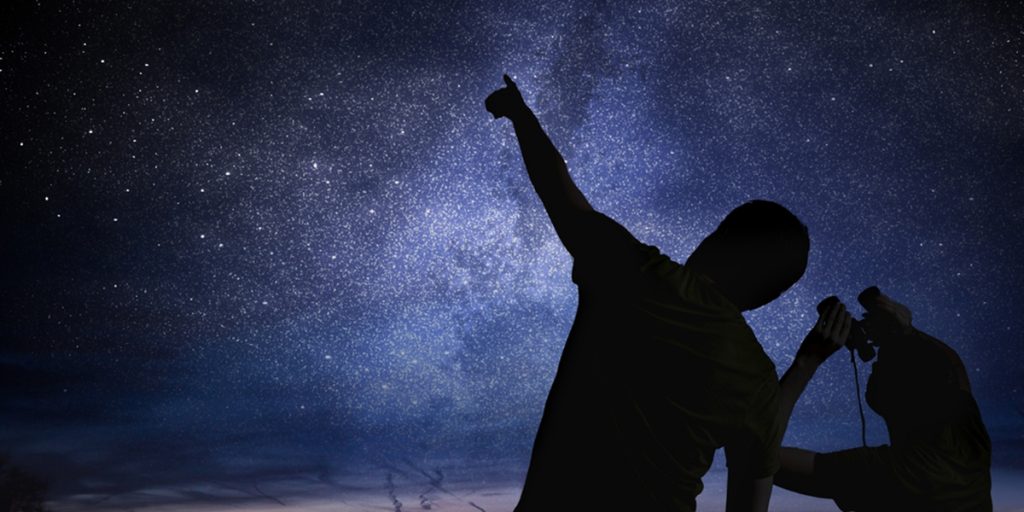 The vastness of outer space has always sparked a sense of wonder in many people and has led some to dedicate their entire lives to understanding what makes our universe work.
Throughout his career, world-renowned astrophysics Professor James Webb has focused on the complex mysteries surrounding blazars and blackholes. It's Webb's unique, all-inclusive approach to astronomy that makes him truly interstellar. While a background in chemistry and physics is an important foundation for space science learning, as the director of FIU's Stocker AstroScience Center, Webb works to make sure it's a subject area that everyone feels comfortable exploring.
Journey through four books Webb selected for varying age levels. From the youngest star gazers to the most veteran astrophile, readers will learn how our universe functions, but will also feel encouraged to develop their own sense of wonder as they follow their curiosity.
"The beautifully illustrated visuals are captivating."
Starting with familiar concepts to young children like planet Earth, the moon and sun, then expanding out past our solar system and beyond our galaxy, readers are treated to a colorful, visual exploration of the cosmos.
"It highlights how exploration and learning will help us all survive."
How do we not end up like the dinosaurs? Through astronomy! This imaginative author details cosmic threats to our existence, then re-thinks the way we look at them through the power of space science and technology.
"This opens your mind like no other book!"
There is a vast, unexplored universe known to humankind, and it is highly likely that we are not the only intelligent life forms. Sagan hypothesizes ideas about advanced species, the civilizations they've created and even UFO sightings here on Earth.
"It teaches critical thinking which makes it ever-more relevant in this day of misinformation"
With chapter titles such as "The Dragon in my Garage" and "The Fine Art of Baloney Detection," Sagan and Druyan walk readers through the scientific method while encouraging them to develop and use both critical and skeptical thinking skills.
Ready for Blastoff? 
Have these literary selections fueled your curiosity? 
FIU's College of Arts, Sciences & Education is partnering with Miami-Dade Public Libraries via the NASA@MyLibaries grant presented by the American Library Association. Through a series of hands-on, interactive activities taking place in October, patrons at in-person events can participate in telescope viewings and rocket engineering. Learn more and register via the below links:
---
With the power to transport a reader to other places, times and dimensions – there is nothing like a good book. No matter the topic or the age, there is a read to guide, inspire and enthrall. Follow FIU@Home for more new books.