Bioinorganic and Environmental Analytical Facility
Our facility is equipped with state-of-the-art instrumentation for analysis of more than 20 metals in environmental and biological matrices, including mercury (total and methyl), as well as speciation of organometallic compounds in environmental, biomedical, and geological samples. We are accredited through the National Environmental Laboratory Accreditation Program: See our certificate and scope of accreditation.
We provide teaching, research and service support to researchers across the university and beyond in the fields of environmental sciences, chemistry, Earth sciences and environmental health. Activities include graduate student support, grant support, class laboratory instruction, workshop support and casework. Our experienced research and analytical teams can assist in developing new analytical methods to meet the needs of research programs.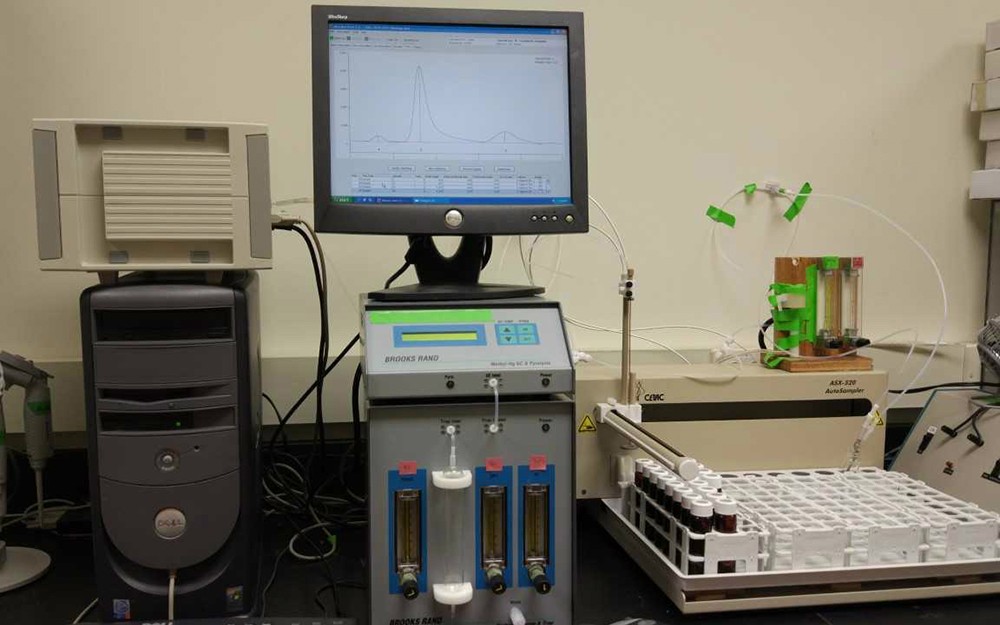 Major analytical equipment includes:
PerkinElmer ELAN DRC-e ICPMS
Brooks Rand MERX automatic methyl Hg GC-AFS
PS Analytical AFS for mercury (3)
PS Analytical HG-AFS for arsenic (2)
PerkinElmer and Thermo HPLC with UV/Vis detector (3)
PerkinElmer GC (2)
Thermo LC-MS (2)
Dionex ion chromatograph (IC)
PerkinElmer AAnalyst600 AAS
Malvern DLS Zetasizer Nano