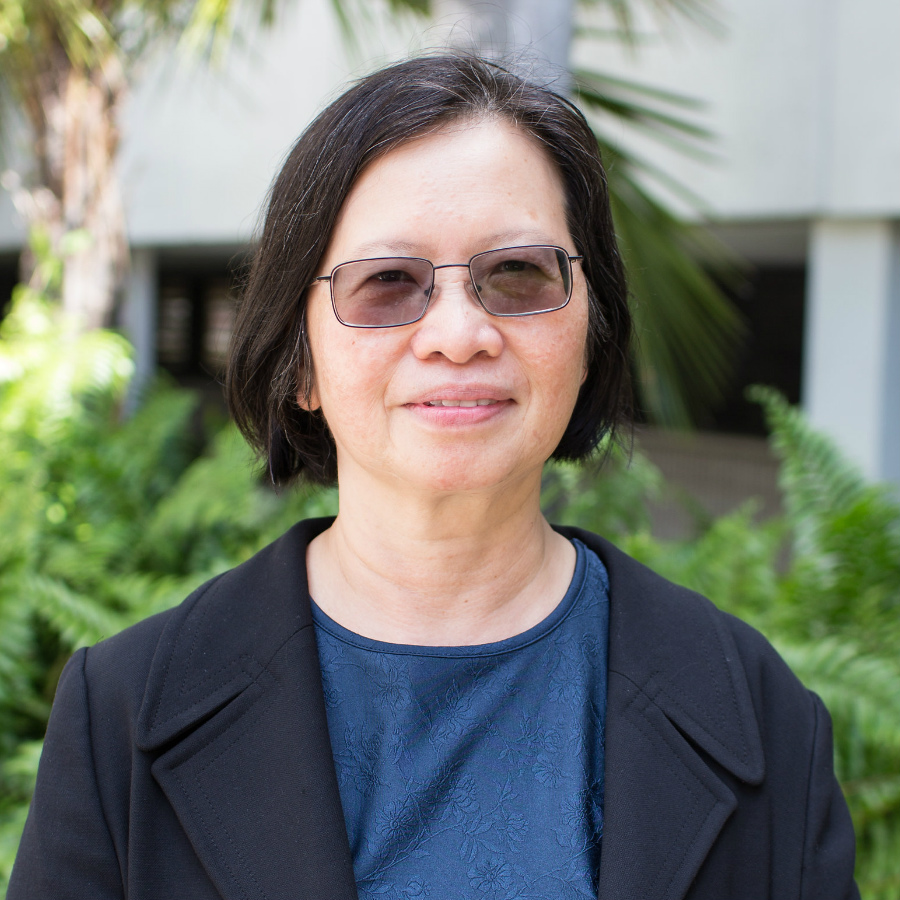 Yuk-Ching Tse-Dinh
Director of the Biomolecular Sciences Institute; Distinguished University Professor
Biomolecular Sciences Institute; Chemistry and Biochemistry
---
Office: AHC4 210
Phone: 305-348-4956
Email: ytsedinh@fiu.edu
Research Areas
The structure and function of DNA topoisomerases as the basis for discovery of antibacterial and anticancer drug leads from synthetic molecules and natural products
View Dr. Tse-Dinh's peer-reviewed publications
Recent publications/abstracts with undergraduate coauthors (*)
*Yang J, Annamalai T, Cheng B, Banda S, Tyagi R, Tse-Dinh YC. Antimicrobial Susceptibility and SOS-dependent Increase in Mutation Frequency are Impacted by E. coli Topoisomerase I C-terminal Point Mutation. Antimicrob Agents Chemother 2015 Oct;59(10):6195-202.
*Paz C, Annamalai T, Tse-Dinh YC. Screening for Novel Leads Towards Antibacterial Compounds Targeting Topoisomerase Ia, a New Target Found in All Bacteria, Annual Biomedical Research Conference for Minority Students, San Antonio, TX, September 2014.
Annamalai T, *Parra C, Tse-Dinh YC. A novel assay to identify antibacterial compounds targeting bacterial topoisomerase I. SE Regional Meeting of the American Chemical Society, Atlanta, GA, November 2013.
Education
Hollins University, Virginia BA 1977 Chemistry
Harvard University, Massachusetts PhD 1982 Biological Chemistry