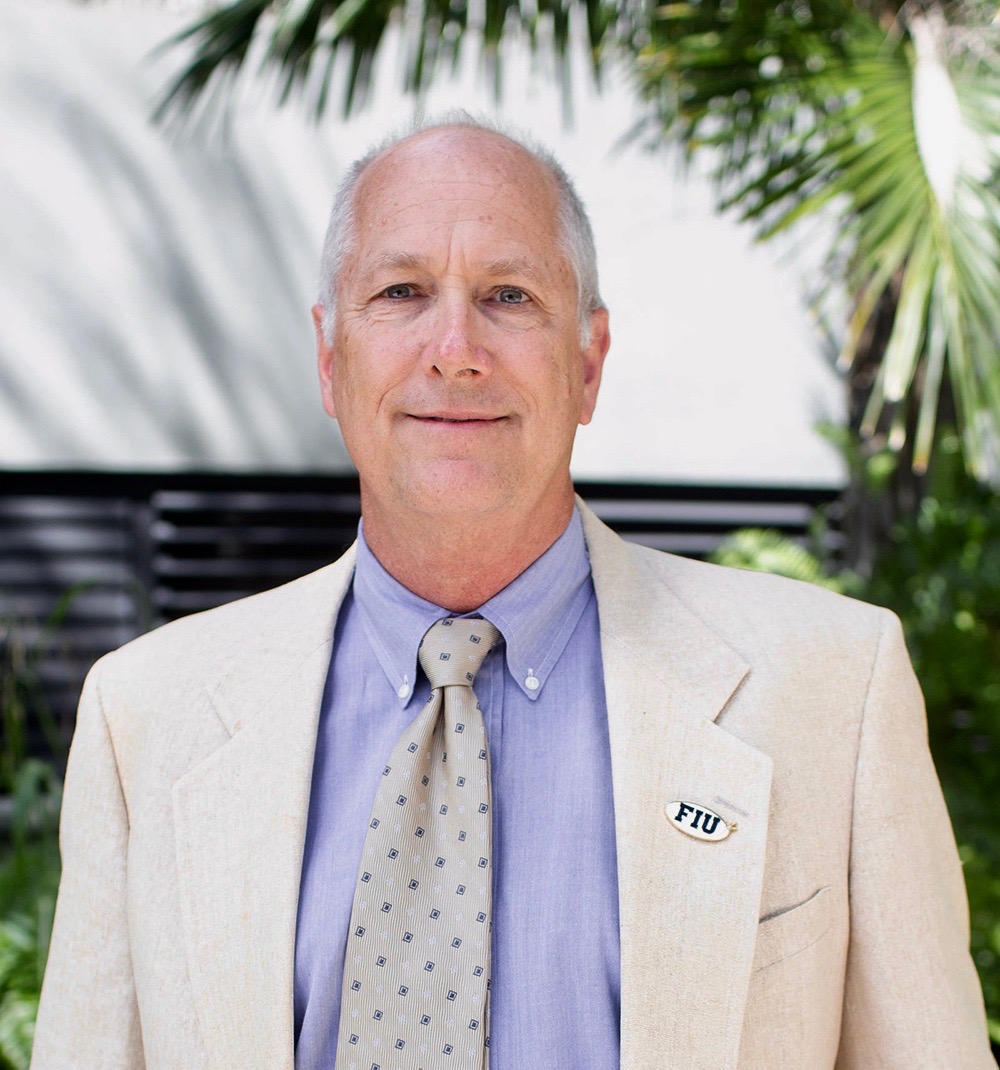 James W. Fourqurean
Distinguished University Professor; Associate Director, Institute of Environment
Biological Sciences
---
Office: OE 217
Phone: 305-348-4084
Email: fourqure@fiu.edu
Lab: VH 310, VH 321
Jim Fourqurean is a distinguished university professor of biological sciences and an associate director in the Institute of Environment, leading the Coastlines and Oceans Division. He has been on the faculty at Florida International University in Miami since 1993. He is a marine and estuarine ecologist with a special interest in benthic plant communities and nutrient biogeochemistry. He and his students address many aspects of ecological and biogeochemical processes in coastal plant communities, including carbon and nutrient cycling, plant-plant interactions, plant-animal interactions and the structure of food webs. His laboratory has extensively used seagrass ecosystems as models for addressing general ecological questions.
Over the last 10 years, Dr. Fourqurean has been helping translate the science of carbon dynamics in coastal ecosystems into actionable policy and climate change mitigation strategies. He is one of the lead scientists in the International Blue Carbon Working Group and he also serves as a scientific representative to the International Blue Carbon policy Working Group. These groups have been successful in bringing the importance of carbon cycling in coastal ecosystems for climate change mitigation into the spotlight and helped influence the inclusion of coastal ecosystems into national greenhouse gas inventories.
Fourqurean received his undergraduate and graduate degrees from the University of Virginia and completed a postdoctoral fellowship working on the Tomales Bay LMER program at San Francisco State University. He was recently elected as the next president of the Coastal and Estuarine Research Federation, the world's largest association of scientists and resource managers whose work concentrates on the coastal environment.
Research Areas
Dr. Fourqurean's laboratory investigates biogeochemical cycling, ecological competition and food web structure in shallow water coastal marine ecosystems, with an emphasis on seagrass meadows and mangrove forests around the world and the cycling and sequestration of carbon, nitrogen and phosphorus.
Education
Ph.D. 1992. University of Virginia, Department of Environmental Sciences.
M.S. 1987. University of Virginia, Department of Environmental Sciences.
B.A. 1983. University of Virginia, Departments of Biology and Environmental Sciences.