Summer Research Internship
We accept students from local area high schools and accepted FIU transfer students to take part in a cardiovascular health research experience for eight weeks during the summer.
Participants gain critical thinking skills and a better understanding of experimental design and research methodology. This internship emphasizes leadership, team building, and communication skills while preparing students for their future academic and professional careers.
Summer 2023 Program Dates: June 19 - August 11, 2023

Our Summer 2023 Application is closed.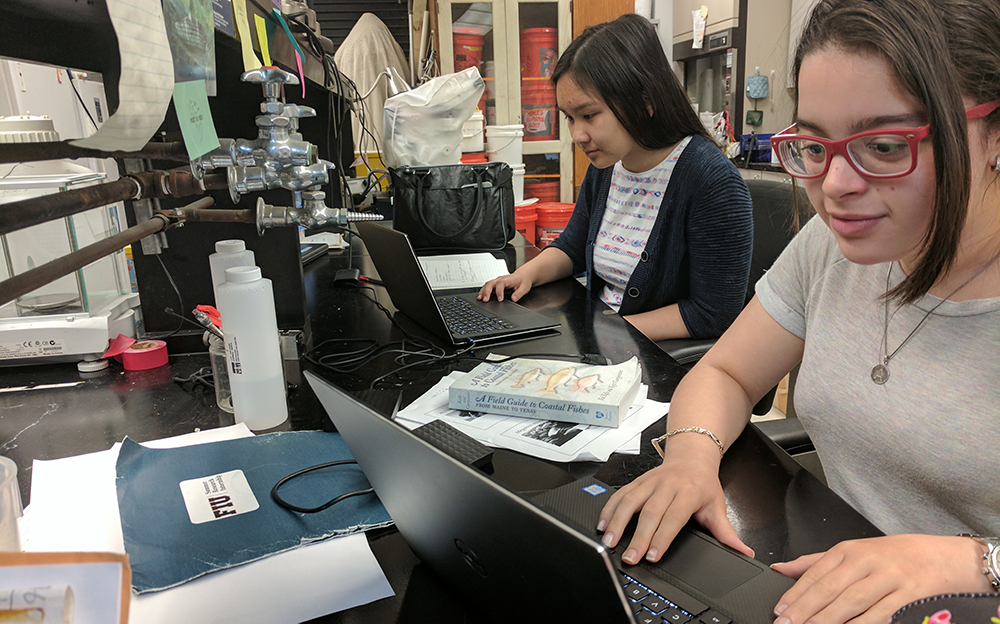 About the Program
Before their internship, students are matched with an FIU faculty research mentor, complete at least five online safety courses, as well as all human resources paperwork. On orientation day, they are provided with a summer research curriculum and a calendar of events, hourly log sheets, lab books, campus maps, food vendor information, intercampus bus schedules, FIU One Card services, and volunteer parking permit forms. Program Administrators provide an orientation to lab safety, program expectations, and FIU's Code of Student Conduct.
Along with engaging in innovative cardiovascular research, students participate in weekly professional and academic development workshops, weekly intern meetings including journal clubs and case study discussions, and a Responsible Conduct in Research seminar. Interns are required to submit an abstract of their research and give a PowerPoint presentation of their project at the end of the program. Awards are given to first-, second-and third-place presenters, who are also invited back to present at the MARC U*STAR symposium in December.
The application cycle for Summer 2023 is Closed!
Eligibility
High school juniors OR graduated seniors who have committed to attend FIU OR accepted FIU transfer students
Must be 16 years of age or older as of the program start date
Strong interest in cardiovascular-related research
Unweighted 3.0 GPA for both high school and transfer students
Requirements
Students who apply must attend all scheduled program activities. Do not apply if you can not attend any of the following:

Orientation on Monday, June 19, 2023
Weekly meetings (each Monday during the program)
Weekly workshops (each Wednesday and Friday)
End of program Symposium on Friday, August 11, 2023 (all day)

Complete the Application Form here
Two Letters of Recommendation sent to sri@fiu.edu. Letters must be sent from the recommender's email. We will not accept letters from applicants.

Letters preferred from Teachers, Faculty, or Employers
Contact Us
For urgent questions about the SRI program, please contact sri@fiu.edu.