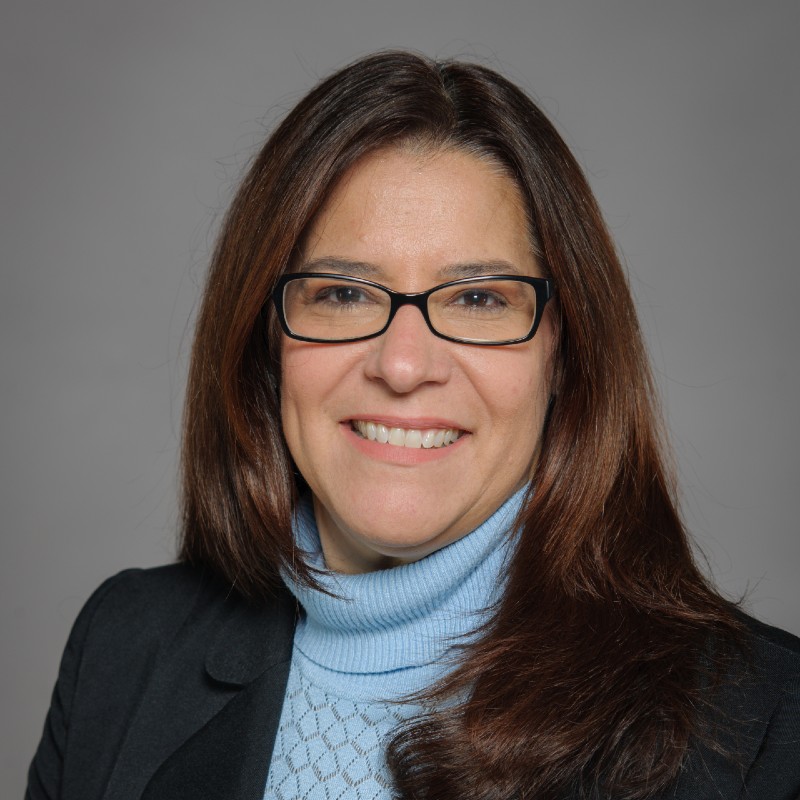 Elizabeth M. Bejar, Ph.D.
Senior Vice President,
Academic and Student Affairs,
Florida International University
Dr. Elizabeth M. Béjar currently serves as Senior Vice President for Academic and Student Affairs at Florida International University. She serves as advisor and provides direct support to the University President as well as the Executive Vice President and Provost in her primary responsibility for educational policy, academic programs and student affairs. Much of her recent work is dedicated to mobilizing and working with teams of education professionals to research, pilot, develop and implement 21st century student success initiatives.
Dr. Bejar previously held the positions of Vice President for Academic Affairs, Vice Provost for Academic Affairs, and Vice Provost for Academic Planning and Accountability. In her role as the first Vice Provost for Academic Planning and Accountability for FIU, she was responsible for establishing the institutional assessment and evaluation plans and policies that currently undergird the university's practice of continuous improvement and developing a culture of evidence based decision making.
In addition to teaching in the public schools, Dr. Bejar has served as an Academic Policy Analyst for the Massachusetts Board of Higher Education. Dr. Bejar's research includes contributions to an encyclopedia on women in higher education, and as Principal Investigator for a funded grant studying minority-serving institutions-models of success.
She received a PhD in Higher Education Administration from Boston College, an MS in International and Intercultural Development Education from FIU, and a BA in Psychology and Elementary Education from the University of Miami.
She is a member of the board of the Southern Association of Colleges and Schools Commission on Colleges, serves on the Florida Board of Governors Council of Academic Vice Presidents Work Group on Program Coordination and is an advisory board member to Excelencia in Education, an organization that aims to accelerate higher education success for Hispanics.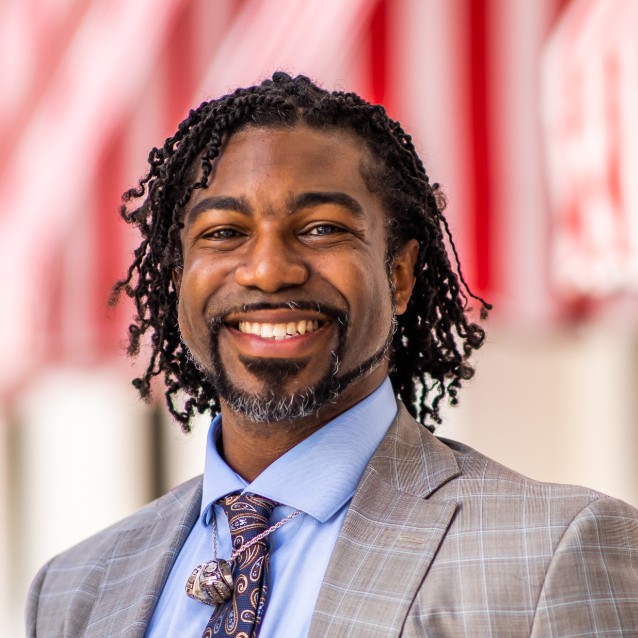 Dakeyan Cha' Dre' Graham, Ph.D.
2020 Florida Teacher of the Year
Dr. Dakeyan Cha' Dre' Graham, the 2019 Hillsborough County Teacher of the Year, was selected in July 2019 as the 2020 Florida Teacher of the Year, representing 74 school districts and more than 195,000 teachers. This year, Dr. Graham is on sabbatical from teaching and serves as the Christa McAuliffe Ambassador for Education. In this role, he tours the state delivering motivational speeches and workshops focused on empowering teachers to create the most impactful learning experience possible for their students. 
A product of Hillsborough County Public Schools, Dr. Dakeyan Cha' Dre' Graham recently served as the Director of Instrumental Studies at his alma mater, C. Leon King High School in Tampa. He holds Bachelor's and Master's Degrees in Music Education (University of Florida), a Master's in Educational Leadership (Concordia University), and a Ph.D. in Music Education (University of South Florida). During his 10 years in HCPS, his students consistently demonstrated determination, focus and tenacity as they earned a performance position in the prestigious Carnegie Hall.
While serving as the president of the Hillsborough Secondary Music Council and founder of the Eastern Coalition of Music Directors, Dr. Graham travels around the state as an adjudicator for both the Florida Bandmasters and Orchestra Associations. In 2012, Dr. Graham was a finalist for Hillsborough County Teacher of the Year and a semi-finalist for Grammy Music Educator of the Year in 2013.
Dr. Graham assists in leading worship at CityLife Church and teaches youth and adult martial arts throughout the Brandon area. He is blessed to share life with his wife, Casey (also an HCPS educator), and daughter, Aaliyah. His passion is to continue positively impacting the next generation of world changers.
Breakout Session Presenters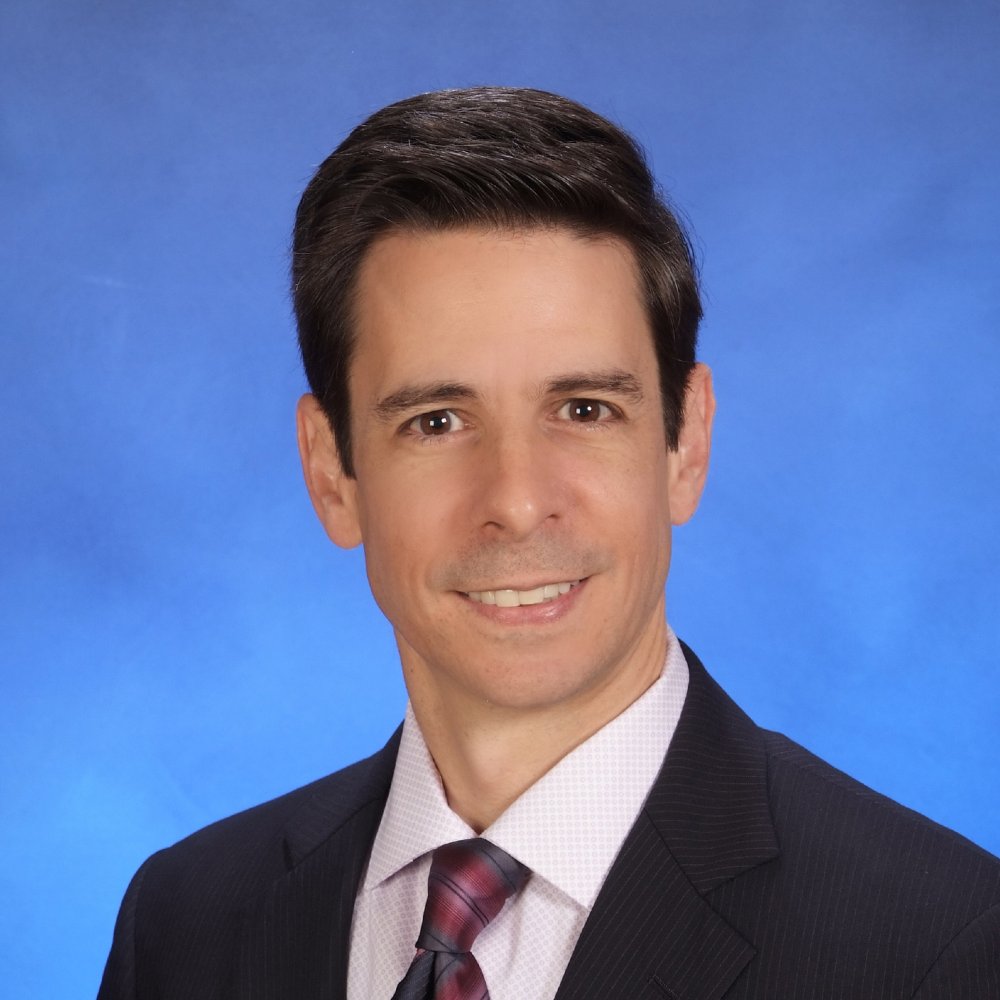 Oliver Diez
2020 Miami-Dade County Public Schools Teacher of the Year
Oliver Diez is currently in his 21st year at Palmetto Elementary School where he teaches General Music. In 1999, he was voted as Palmetto Elementary's "Rookie Teacher of the Year," and in 2002 as "Teacher of the Year." Recently, he was selected as the 2020 Francisco R. Walker Miami-Dade County Public Schools Teacher of the Year. Mr. Diez has been nominated three times for the "Grammy Music Educator Award" and has been a "Who's Who in Education" nominee. He also received a proclamation on June 7th, 2011 by the Mayor of Pinecrest declaring that date "Oliver Diez Day".
Mr. Diez has established an active music program at Palmetto Elementary which consists of a Beginning Band, Concert Band, Jazz Combo, a Drumline, a Chorus, and two levels of String Orchestra. These groups practice before and after school hours. He has had fourth and fifth graders chosen for both All-State Elementary Chorus and All-State Orff Ensemble (2006-2020) as well as for the Superintendent's Honors Festival. His groups have received 1st and 2nd place along with Choral / Instrumental Grand Champions at Orlando's Music U.S.A. Festival. They have also received various Superior ratings. In 2017, his elementary concert band performed alongside the F.I.U. Wind Ensemble. In March 2019, his concert band along with his 4th-5th grade chorus members performed at the world-famous Carnegie Hall in New York City. His students' community performances include the Annual "Relay for Life" at Baptist Hospital, Palmetto Bay, and Village of Pinecrest. They also include Miami Marlins games, Miami Heat games, various Church festivals from the community, SoMi Artwalk performances at Sunset Place, Neiman Marcus breakfast with Santa, The Falls Holiday Festival, Community Foundation Winter Concert at Pinecrest Gardens, "Night of Lights" at Pinecrest Gardens, Miami Palmetto Senior High school band program, and the Palmetto Middle School band program.
His former students have been All State musicians in Middle School Band, 9th-10th grade Concert Band, 11th-12th Symphonic Band, Middle school Jazz Band, High School Jazz Band, Reading Chorus, Mixed Choir, and Women's Chorus. Some have become music majors in colleges/universities such as Vanderbuilt, University of Miami, Berklee School of Music, and Julliard. Mr. Diez is actively a member of the Miami Wind Symphony, where he plays Baritone Saxophone. You can also say that he is a part time Storm trooper. He has made over fifty appearances with the 501st Legion which is an international fan-based organization dedicated to the construction and wearing of screen accurate replicas of Star Wars characters to voluntarily attend charity events, fundraisers, hospital visits, schools, and movie premieres to put smiles on Star Wars fans of all ages.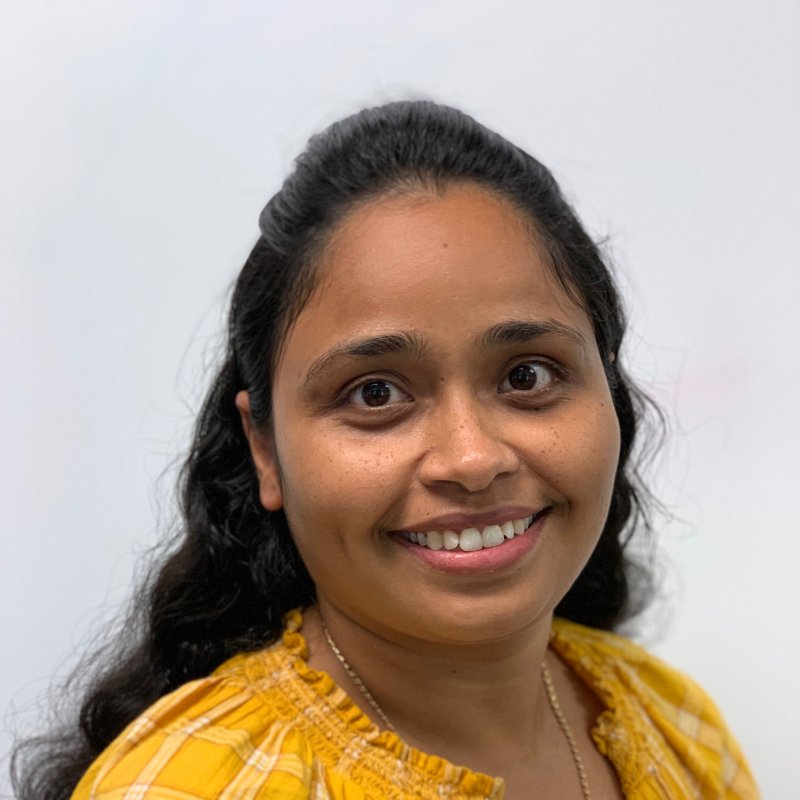 Shemail Fatima
Ph.D Student, Curriculum and Instruction (Mathematics Education),
Florida International University
Shemail Fatima is currently pursuing a PhD in Curriculum & Instruction: Mathematics, Science and learning technologies, from FIU. She did her Masters in Mathematics from University of Lucknow, India (2008). Her Bachelor is in Mathematics, Physics and Computer Science from University of Lucknow, India (2006). She has five years of work experience as Mathematics teacher in K-12 school. Her research interest focuses on the development of instructional practices, curricula, and professional development aimed at facilitating the development of students' mathematical thinking and the study of learning to teach mathematics.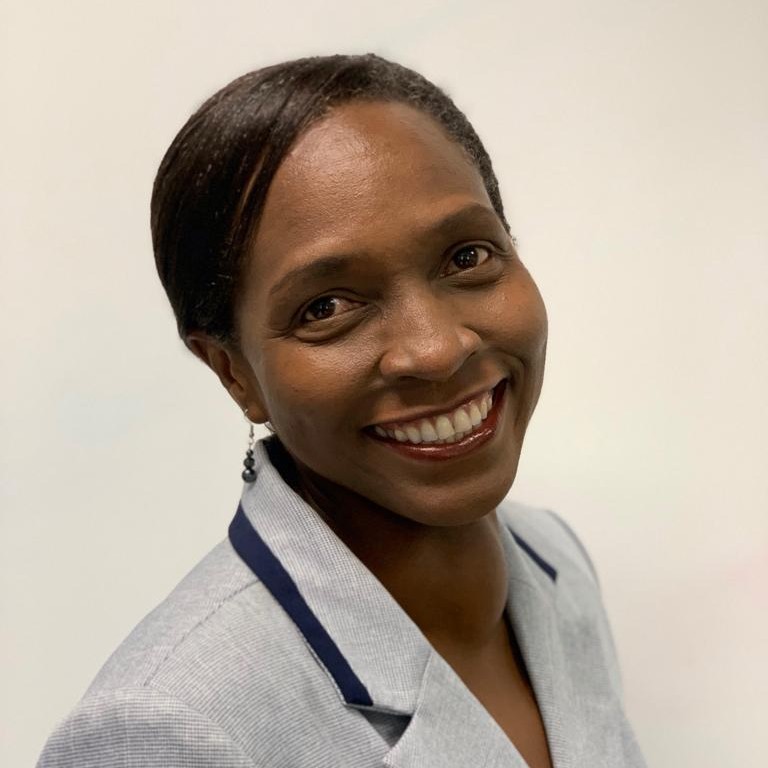 Elizabeth Forde
Ph.D. Student, Curriculum and Instruction (Mathematics Education),
Florida International University
Elizabeth Forde is a Ph.D. student of Mathematics Education in the Department of Teaching and Learning at FIU. She has a B.S. and M.S. in Mathematical Sciences from FIU. She has a teaching experience of twenty-six years across K-16 education. Her preliminary research interests are in the field of mathematics preservice teacher efficacy and beliefs, as well as creating an awareness of the concept and significance of STEM/STEAM education with these teachers.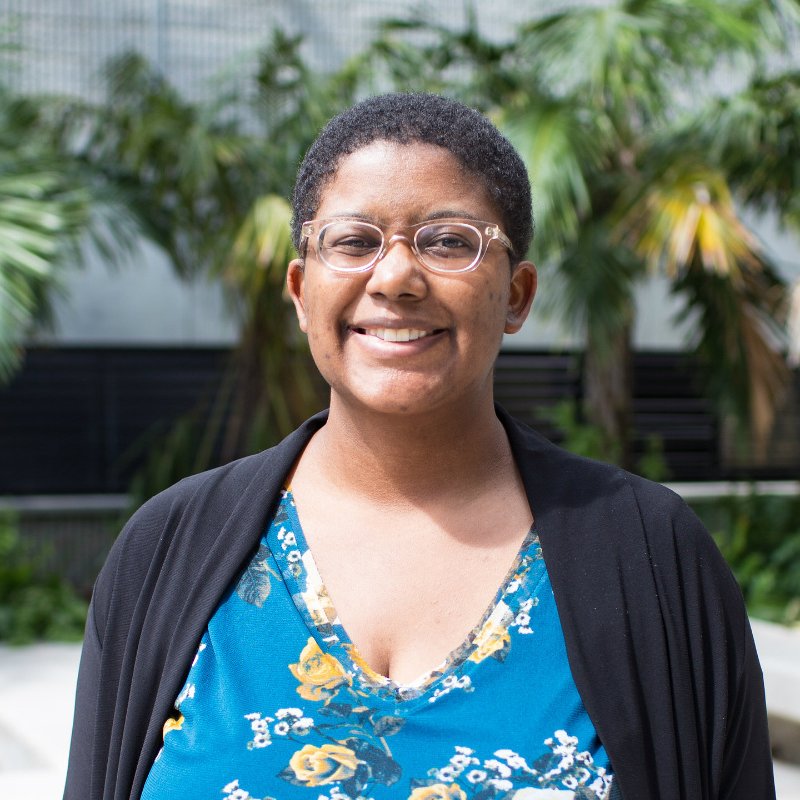 Nicole Cook, Ph.D.
Assistant Professor,
STEM Transformation Institute
Dr. Nicole Cook earned her Bachelor of Science in Chemistry from Northeastern University. After a brief stint in industry, she decided to become a teacher and earned her Master of Arts in Education in Curriculum and Instruction from the College of William and Mary. She taught high school chemistry for five years. While teaching she participated in the Research Experience for Teachers program at Virginia Commonwealth University for two consecutive summers. After this experience, she decided to pursue a PhD in Chemical Education, which she earned from Purdue University. After earning her PhD, she returned to the high school classroom for two years before joining the FIUteach team. She has co-authored and published research articles on teacher professional development in peer-reviewed journals such as School Science and Mathematics and the Electronic Journal for Science Education.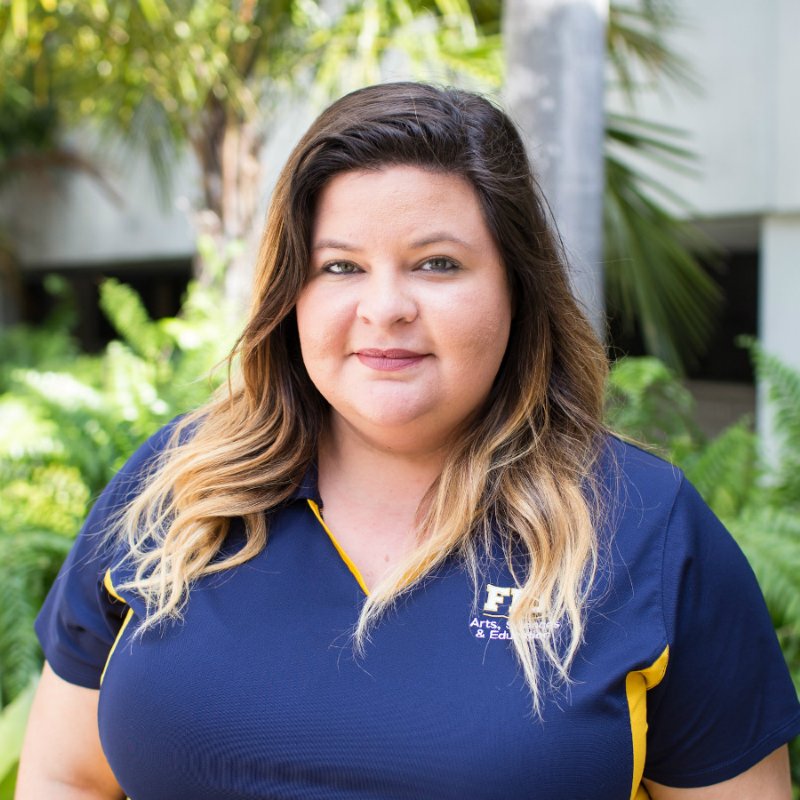 Sonssire Tapanes
Assistant Director of Academic Advising Services,
College of Arts, Sciences & Education,
Florida International University
Sonssire Tapanes oversees education program advisors and the career counselor team in the College of Arts, Sciences & Education. Sonssire is a two-time Florida International University alumna, having earned her Bachelor of Arts in Psychology and Master of Science in Higher Education Administration. Sonssire started her journey in higher education as an academic advisor. Her passion to assist students succeed in their desired major and college experience is what drives her dedication to the field of higher education.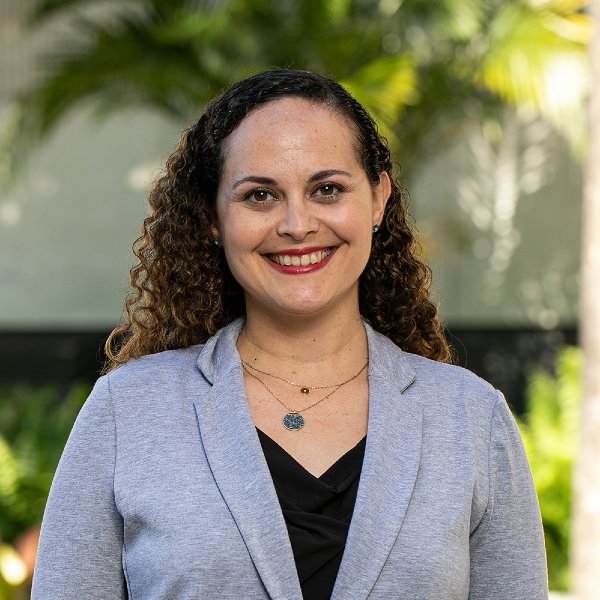 Diana Fernandez
Career Counselor,
College of Arts, Sciences and Education,
Florida International University
Diana Fernandez is a Career Counselor II in the College of Arts, Sciences & Education (CASE) at Florida International University, helping students develop career readiness during their collegiate career. Diana is a Miami native and earned her Bachelor of Arts in Psychology and Masters of Science in Counseling from the University of Miami. Diana has worked with college and high school populations, at-risk youth, and children and families. Her passion to assist students succeed in their desired post-secondary career path, lies in her interest in higher education, social concerns, and research