Our faculty and students seek out patterns and formulate conclusions through mathematics, from designing surveys and experiments to collecting, processing, analyzing and interpreting data.
Research Areas
View faculty by discipline. For the full faculty list, see Directory.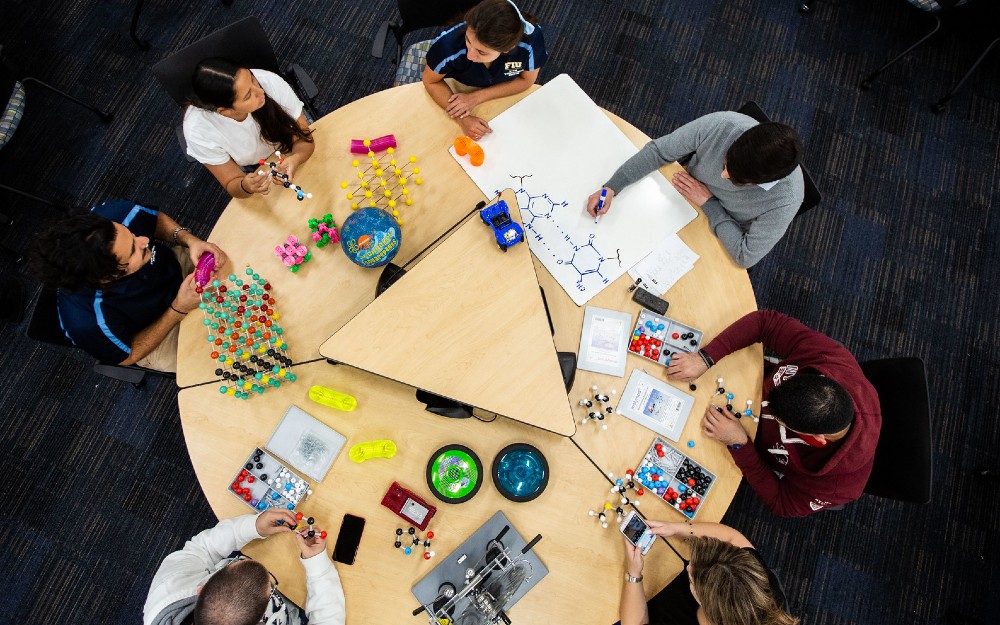 Multidisciplinary Collaboration
Faculty and students in the STEM Transformation Institute develop research-based education practices to improve curricula for FIU's STEM majors.
Contact Us
Department of Mathematics and Statistics
11200 SW 8th Street, DM 430
Miami, FL 33199
Hours: 8:30 AM to 5:00 PM, Monday - Friday
Main Tel: 305-348-3769
Math Tel:  305-348-2743
Stats Tel:  305-348-2745
Fax: 305-348-6158