Life Below Water 
The United Nations Sustainable Development Goals provide a framework to turn global ambitions into local action. Florida International University is ranked No. 2 in the world and No. 1 in the United States for positive impact on Life Below Water according to the 2023 Times Higher Education Impact Rankings. Our faculty, students and staff are addressing sea level rise, the environmental and economic realities of climate change as well as management strategies for sustainable fisheries. We are working on the frontlines of conservation across the globe's biodiversity hotspots to conserve and restore sharks and rays, whales, dolphins and other marine mammals, coral reefs and seagrass. Our efforts are helping to ensure a sustainable future for Life Below Water.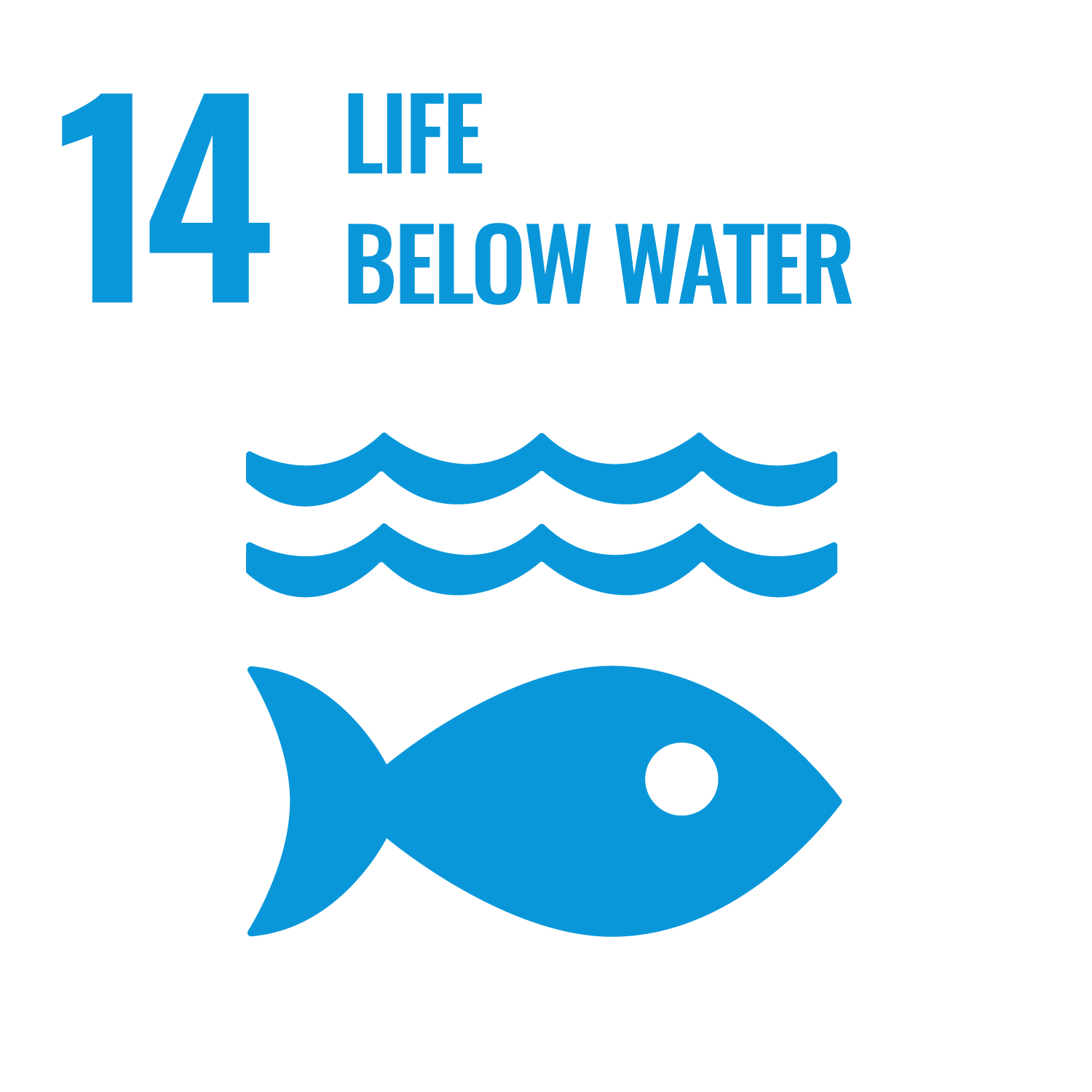 "FIU is a place of power. People come here because they want to make a difference. It's a gift to have places like this, where people can move where they are in terms of knowledge. One of the things I like about this university is they have Aquarius, the world's only underwater research laboratory." 
Dr. Sylvia Earle

President and Founder of Mission Blue / The Sylvia Earle Alliance

Our Impact
As the State of Florida's University of Distinction in Environmental Resilience, FIU is providing the science for a healthier and more sustainable planet. In the Next Horizon 2025 Strategic Plan, we have furthered our commitment to sound strategies including green building, water conservation and waste minimization to reduce our ecological footprint. We are working in our communities to collectively address the greatest challenges of today. And we are conducting research and implementing programs all across the world to help ensure a sustainable future for Life Below Water.
Our ridge-to-reef approach in environmental research is conducted across the globe, collaborating with partners locally and internationally to advance science that will keep our oceans, seas and marine resources healthy. Find out more about our research in the world. 

Our goal is to inspire the next generation and immerse the greater South Florida community in the solutions-based work at FIU to conserve and promote sustainable use of our oceans, seas and marine resources. Find out more about our engagement in the community.
220+

FIU scientists participating in research and advocacy for Life Below Water

4,000+

FIU research publications focused on Life Below Water
Life Below Water
FIU researchers are working across all targets set by the United Nations General Assembly in Sustainable Development Goal 14 to achieve a sustainable future for the world's oceans, seas and marine resources.