The Dorys R. Saxlehner Scholarship in memory of Peggy Endel
Margaret "Peggy" Endel was an associate professor in our department for many years. A beloved member of the faculty from 1982 until her untimely death in the fall of 2005, she inspired countless students through her hands-on teaching of Shakespeare, Renaissance drama and poetry, Marlowe and other authors. An expert on Shakespeare's Richard III, Peggy will perhaps be remembered best by her students for the "readers' theatre" with which she concluded all her drama courses.
Celebrating an impassioned career as an educator and mentor, we are embarking on an initiative to establish the Dorys R. Saxlehner Scholarship in memory of Peggy Endel. The success of this worthy endeavor relies completely on the generosity of those inclined to make a difference in the lives of young students and carry on Peggy's legacy. 
The Dorys R. Saxlehner Scholarship in memory of Peggy Endel will honor Peggy's contributions to the field of English and enable generations of students at FIU to advance in their study of Shakespeare and the theatre. Depending on the final amount of funds raised in memory of Peggy, a named lecture in her honor might also be possible.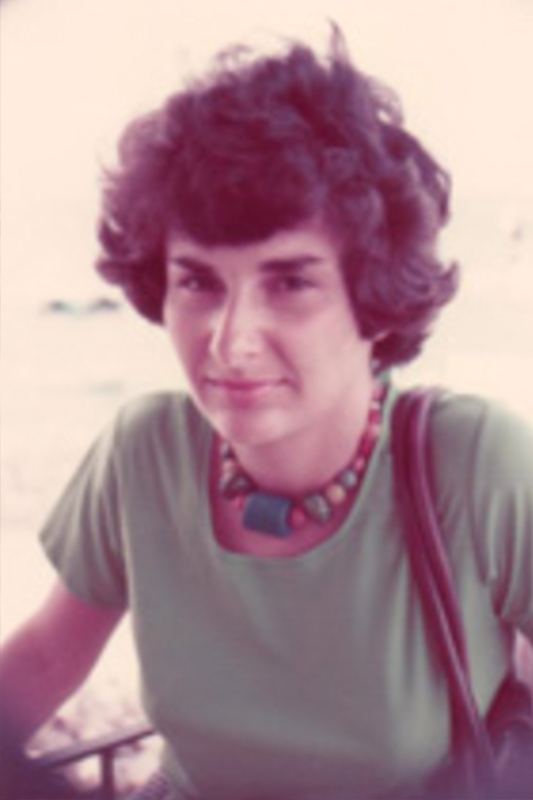 Peggy's Life

A native of Montgomery, Alabama, Peggy was known for her Southern charm and wit. She completed her bachelor's degree in English at Smith College in 1964 and was proudly inducted into Phi Beta Kappa, the nation's oldest and most widely known academic honor society. She then went on to Cornell University and completed her Ph.D. in English Literature in 1981. Peggy enjoyed a longtime marriage to husband Barney Guttenberg, with whom she had two daughters, Lisa and Annie.

Peggy at FIU

Peggy worked at FIU for almost 25 years, teaching a range of courses and fostering an appreciation of Shakespeare in generations of undergraduate and graduate students. She was instrumental in leading the Shakespeare at Stratford: Text and Theatre study abroad course in the repertoire of the Royal Shakespeare Company. This unique program consists of an on-campus classroom course, followed by a participatory experience overseas in Stratford-Upon-Avon, England, the historic town of Shakespeare's birth and home to the most famous classical company in the world. 

Dorys Saxlehner and the Scholarship

The Dorys R. Saxlehner Scholarship in memory of Peggy Endel is made possible through the generous philanthropy of one of Peggy's alumni, Dorys Saxlehner, who has made a lead gift of $12,500 as a challenge to fellow alumni, friends, and members of the community.

Dorys Saxlehner, formerly Ocana, arrived along with her family during the 1988 Mariel Boatlift. As with so many who arrived in the turbulence of that event, she had no warning of the family's departure, spoke no English and had few belongings. She had only her family and her innate determination. 

After graduating in the top 10% of her high school class, Dorys was able to attend Miami Dade College and start her higher education journey. She came next to FIU, from which she would graduate cum laude in 1998 with a degree in English.