Writing Lab
There are so many stories to be told – where does one begin? Learn how to blend technical and creative writing methods when building a narrative.
Then, choose a writing genre to express ideas and emotions by crafting relatable tales. Areas include fiction and non-fiction as well as prose and poetry.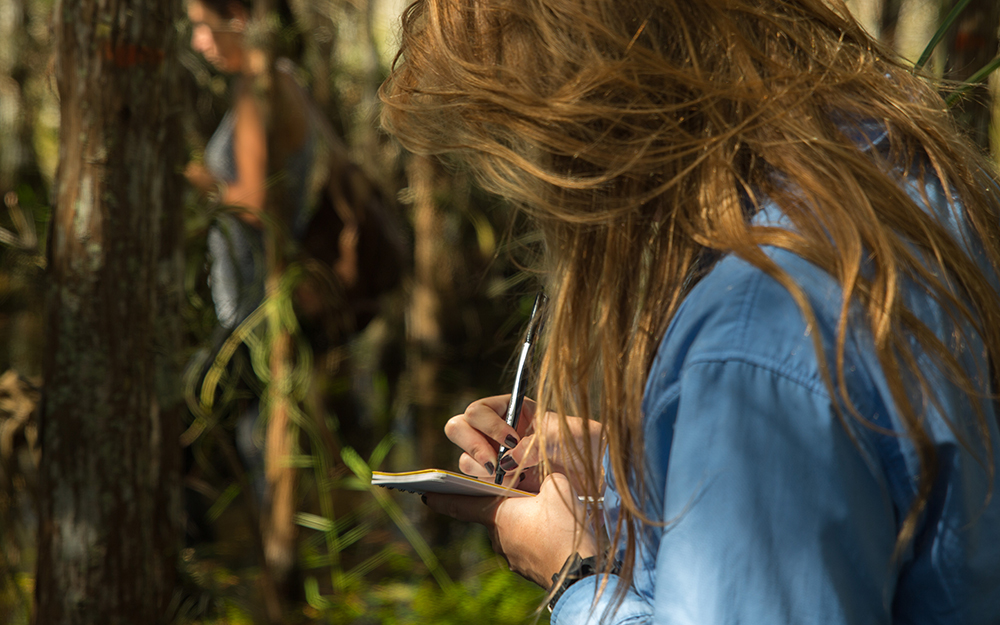 Reserve This Program
Fill out our form to begin your reservation. Lab experiences last 45 minutes. Each session accommodates up to 30 individuals. Experiences are primarily offered during core hours of 10 a.m. to 3 p.m.
Virtual
Offered Monday–Friday
Requires a strong internet connection
$250 for first virtual lab; 10% each additional virtual lab of the same theme on the same day
In-Person
Primarily offered on Tuesdays, Wednesdays and Thursdays
Hosted at your site; requires a classroom, library or other quiet setting
$300 for first in-person lab; 10% off each additional lab of the same theme on the same day
Requests for alternate days or times will be considered. Within 48 hours after you submit your request, an Education Outreach team member will contact you to discuss your proposed itinerary. Once everything is reviewed and agreed upon, the invoice will be sent.
Alignments
Check out how our progrma aligns to Florida Department of Education and Scout benchmarks.
More to Explore
Want to get more from your adventures?
Combine labs, demos and field trips to reinforce learning and fun.
Code Breakers – Explore what happens to messages when deconstructed and reconstructed using alpha-numeric symbols.
Tech to Protect – See the world from a different point of view and get creative inspiration from research that follows species around the world.