Modesto A. Maidique Campus Field Trip
Reach for the moon, the outer edges of the universe and everything in between.
Tour our campus, then explore the Stocker AstroScience Center to learn about space and celestial objects with South Florida's only research-grade telescope.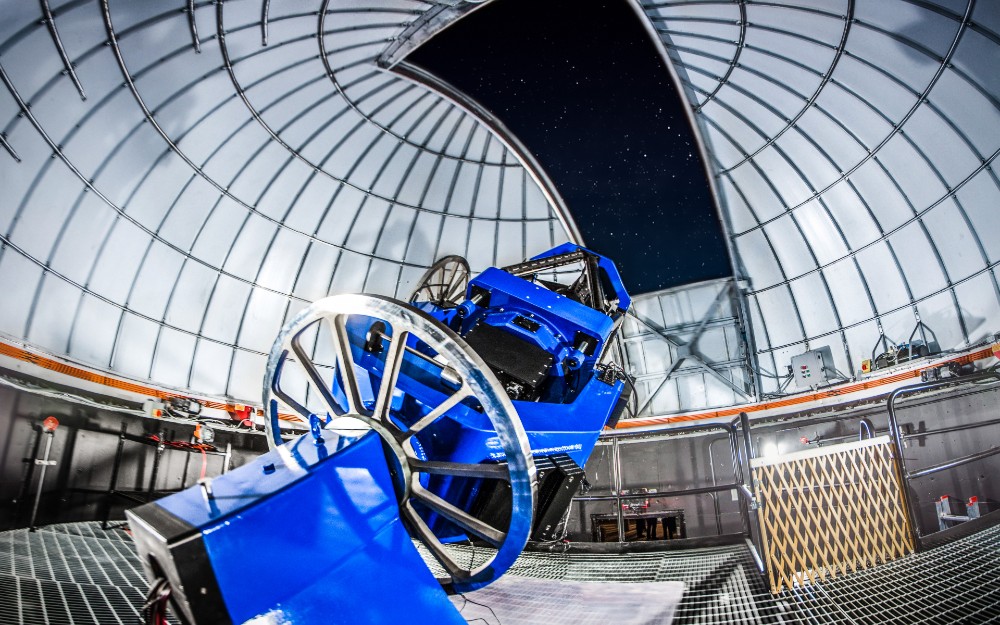 Reserve This Program
Fill out our form to begin your reservation. Each field trip accommodates up to 30 individuals. Virtual group field trips run 120 minutes. Experiences are primarily offered during core hours of 10 a.m. to 3 p.m.
Virtual
Offered Monday–Friday
Requires a strong internet connection
$415 per virtual field trip (max. 30 participants)
In Person
Primarily offered on Tuesdays, Wednesdays and Thursdays
Hosted at the Modesto A. Maidique Campus
$450 per in-person field trip (max. 30 participants)
Requests for alternate days or times will be considered. Within 48 hours after you submit your request, an Education Outreach team member will contact you to discuss your proposed itinerary. Once everything is reviewed and set, the invoice will be sent.
K-12 Florida Education Standards
The following standards are focused by suggested grade levels and aligned to Florida Department of Education benchmarks.
Girl Scout Patch and Badge Alignments
Our program contains activities and benchmarks to help Scouts earn the following badges/patches.
More to Explore
Want to get more from your adventures?
Combine labs, demos and field trips to reinforce learning and fun.
Energy Matters – Learn more about the energy transformation that charges seemingly invisible gases, revealing their plasmic spectral signature in a group demonstration focused on chemical reactions.
Invisible Light – Find out how spectroscopy helps scientists identify the elements that make-up celestial bodies millions of miles away.