Quantifying Biology in the Classroom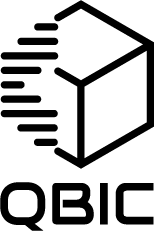 Quantifying Biology in the Classroom QBIC is a Bachelor of Science in Biological Sciences track for exceptional students who want a more in-depth, interdisciplinary approach to studying, understanding and conducting research in the biological sciences.
QBIC Scholars
Are more likely to excel in biological science professional and graduate programs.
Receive a personalized and unique undergraduate education while still benefiting from the resources and low cost of a large public university.
Enroll in integrated and small classes rather than auditorium-style lectures.
Are eligible for consideration for a QBIC scholarship. 
Have QBIC-paid tutors available to them.
Have an assigned, QBIC-only student space/study room.
Are aided and encouraged in pursuing scientific research experience, especially paid positions.
College to Career
Physician
Surgeon
Pharmacist
Clinical specialist
Medical laboratory technician
 Most of these occupations require graduate study, such as a master's degree, PhD or MD.