The Dr. Mike Heithaus & Doc Gruber Biology Essay
$5,000 first prize — $2,500 second prize — $1,000 third prize
In honor of the contributions of Mike Heithaus and Sam Gruber, the Gruber family invites students to participate in the Dr. Mike Heithaus & Doc Gruber Biology Essay contest. This award will run both in Fall 2021 and Spring 2022 with a total of $17,000 in prizes.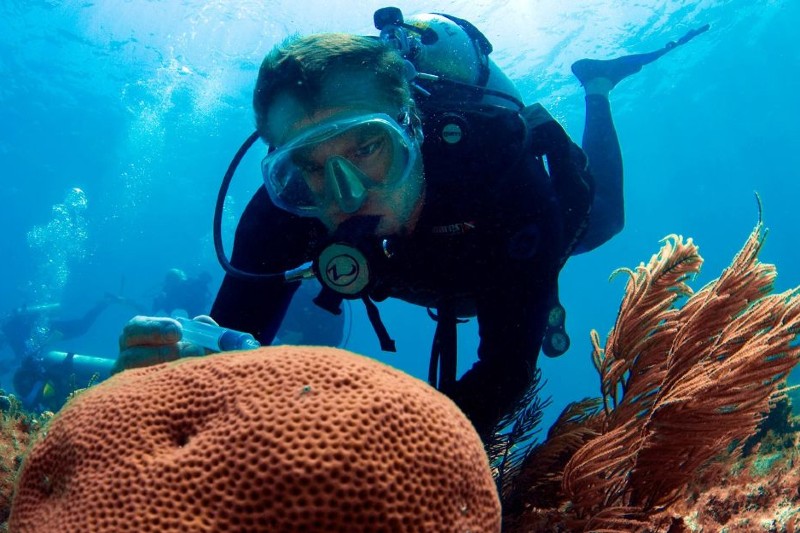 Dr. Mike Heithaus, dean of the College of Arts, Sciences & Education, is a marine ecologist who studies the ecological importance of sharks and other large marine species. He is the principal investigator and co-principal investigator on grants totaling $28 million, using drones, animal-borne cameras and other cutting-edge technology to unravel the mysterious lives of hard-to-study marine creatures. His work in Shark Bay, Australia, is the world's most detailed study of the ecological role of sharks.
Before joining FIU, Dr. Heithaus was a scientist at Mote Marine Laboratory's Center for Shark Research. He also worked with National Geographic's Remote Imaging Department where he conducted studies using their "Crittercam." He has been involved in the production of more than a dozen natural history documentaries, including two featured on Shark Week, and has hosted a National Geographic Channel television series.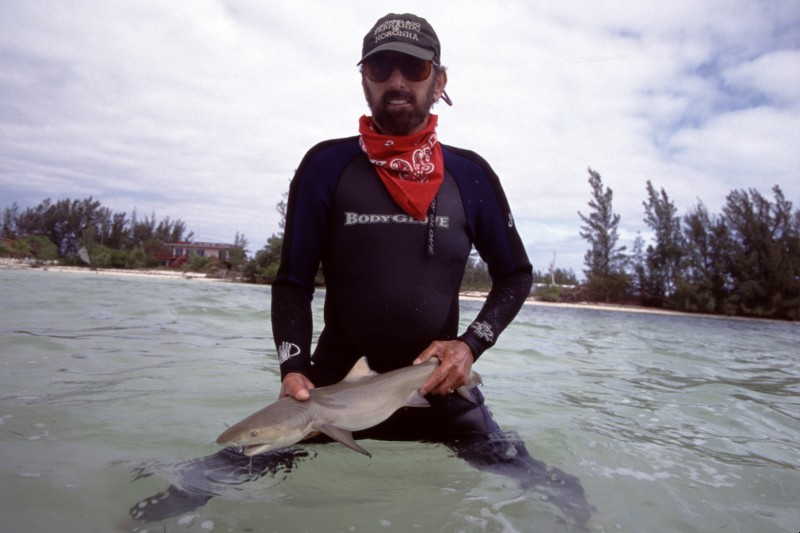 Dr. Sam "Doc" Gruber (1938-2019) was dedicated to advancing knowledge of sharks and the organization of shark research throughout his life. In 1983 he initiated the idea of the American Elasmobranch Society, a nonprofit advancing the study of sharks, rays and related species. He was also the founder and director of the Bimini Biological Field Station, a Bahamas-based nonprofit engaged in shark research and education. He taught as a professor at the University of Miami, his alma mater.
Past Winners
2021

In honor of the contributions of Mike Heithaus and Sam Gruber, the Gruber Family invited undergraduate Marine Sciences students and BBC General Biology I and II students to participate in the Dr. Mike/Doc Gruber Marine Science Essay contest. Students submitted a 750-word essay on one of the following topics:

Biology and COVID-19
Biology and my future
Biology and the path to Nobels

Congratulations to our winners!

First Place: Danielle Macias
Second Place: Bisma Misbah
Third Place: Asia Dean

Fall 2021 Winners

In honor of the contributions of Mike Heithaus and Sam Gruber, the Gruber Family invited undergraduate Marine Sciences students to participate in the Dr. Mike/Doc Gruber Marine Science Essay contest. Students submitted a 1,000-word essay on the theme: What are the biggest conservation threats shark face and what do you envision as ways to improve their conservation? Why should we care?

Congratulations to our winners!

First Place : Sophie Hemsi
Second Place: Genevive Lafrinere
Third Place: Alana Nguyen

2020

In honor of the contributions of Mike Heithaus and Sam Gruber, the Gruber Family invited undergraduate Marine Sciences students to participate in the Dr. Mike/Doc Gruber Marine Science Essay contest. Students submitted a 1,000-word essay on the theme: "Marine conservation in the present and moving into the future."

Congratulations to our winners!

First Prize: Yaniela Lorenzo
Second Prize: Kevin Pinto
Third Prize: Stormie Collins and Caroline Ronveaux