Andrea Castillo Teaching Academy
Students enrolled in the Andrea Castillo Teaching Academy at Ronald W. Reagan Doral Senior High School establish an early connection to teaching and learning. In partnership with FIU, the Teaching Academy seeks to train future educators who will work in local school districts to strengthen the community.
We provide a pathway to careers in teaching - including subjects in STEM, writing and literature, or the arts. Along the way, students learn advanced problem-solving and critical-thinking skills applicable to their field. When they graduate from high school, they come to FIU to complete their degree.
FIU graduates become leaders in education and in their communities. Eighteen of our alumni have been awarded Teacher of the Year, making innovative strides in their field.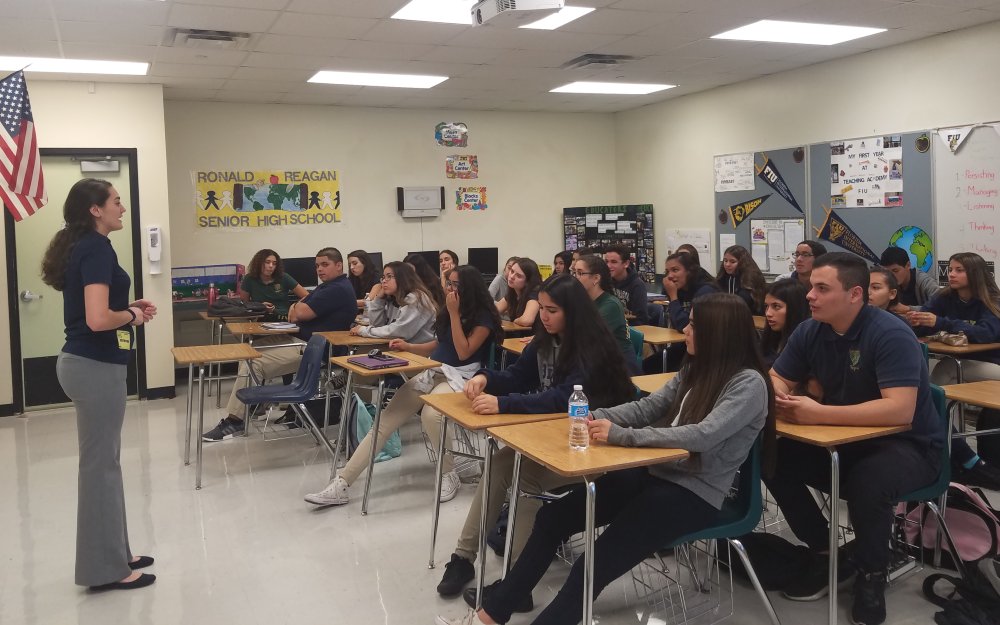 History
The Andrea Castillo Teaching Academy was established Fall 2015 through the foresight of School Board member Susie Castillo. The academy was named in loving memory of Susie Castillo's daughter, Andrea Castillo, who was pursuing a career in education.
Benefits of the Academy
Provides students the opportunity to explore and cultivate careers in education
Exposes students to a challenging and rigorous curriculum and a variety of academic and practical experiences
Provides membership and active participation in leadership opportunities, such as in the nationally recognized Future Educators of America organization
Develops foundational literacies, competencies and character qualities needed to succeed in the 21st century
Dual enrollment and college readiness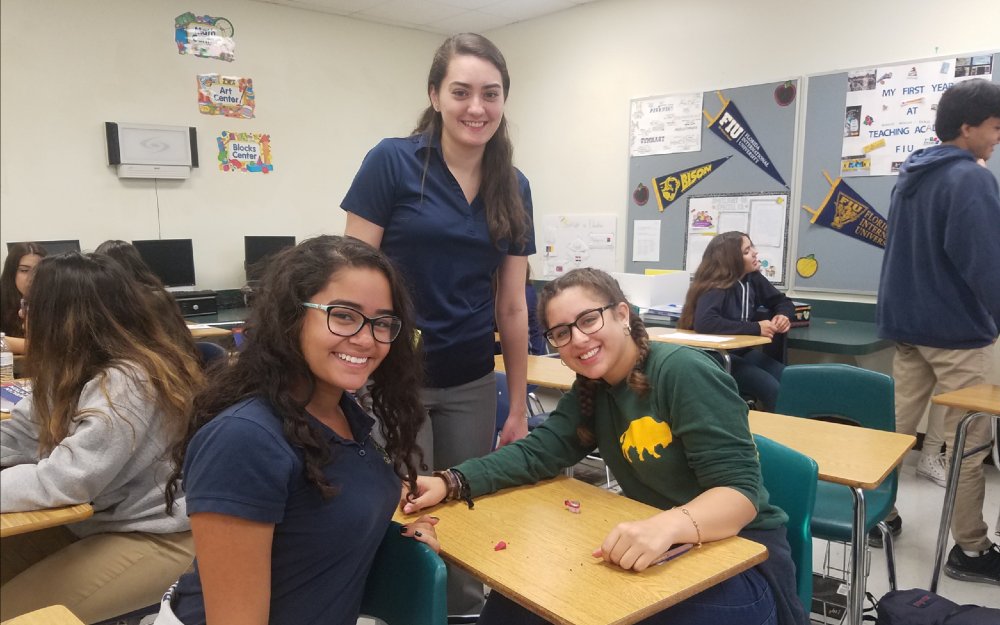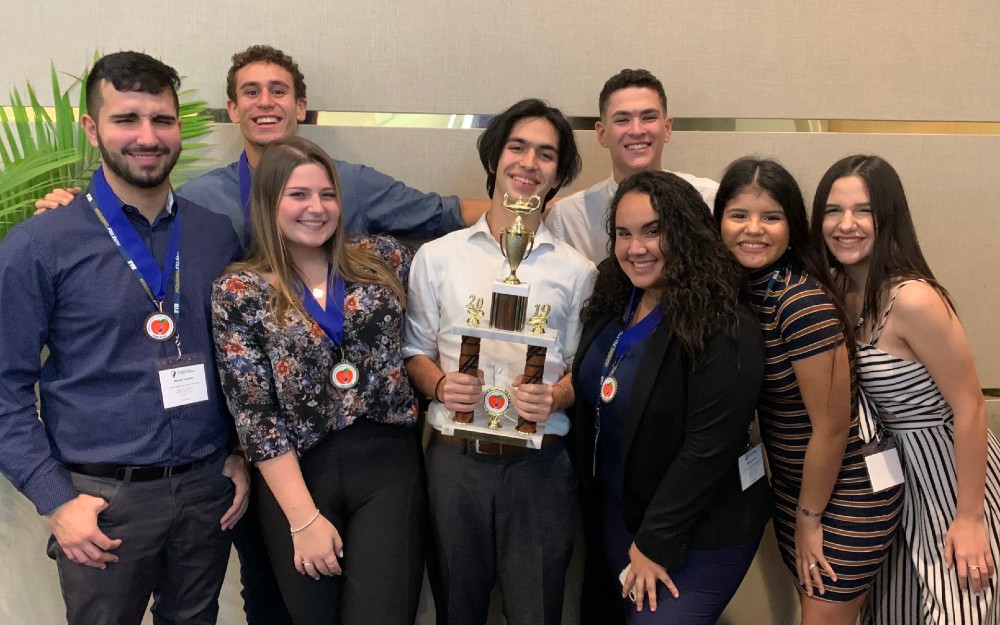 Outstanding Competitors
Congratulations to the Castillo Academy students who earned competition wins at the 2019 Future Educators of America South Florida Regional Conference:
Ronald Reagan/Doral Senior High School Chapter (1st, Ethical Dilemma)
Maria Pereira (1st, Writing Creative Non-Fiction)
Julianna Suriel (1st, Job Interview)
Pierre Rabbath (2nd, Writing Creative Non-Fiction)
Ronny Yauner (3rd, Public Speaking)
Curriculum
The ninth-grade Specialized Curriculum was developed by FIU in partnership with Reagan Doral Senior High School to cultivate students' interest in education and to develop background knowledge in the field of education, supporting success in dual-enrollment courses in grades 10 to 12. (Courses are subject to change.)
| | | |
| --- | --- | --- |
| Grade | Fall 2020 | Spring 2021 |
| 9 | No Dual Enrollment - Specialized Curriculum | No Dual Enrollment - Specialized Curriculum |
| 10 | DEP 2000 Human Growth and Development (Online) | SLS 1501 First Year Experience |
| 11 | SYG 2000 Introduction to Sociology (Online) | EDF 1005 Introduction to Education |
| 12 | SPC 2608 Public Speaking (Online) | EDF 2085 Diverse Populations |
Scholarship Opportunities
The Andrea Castillo Scholarship Endowment offers FIU students the opportunity to secure a $1,000 scholarship to support their endeavors in becoming teachers. The Castillo family established this scholarship in memory of Andrea Castillo, a talented and exceptional student who dreamed of being a teacher.
The scholarship is awarded to one or more students per year who share aspects of Andrea's love for teaching. Students must be enrolled in an initial Teacher Prep Program at FIU, and preference is given to graduates of the Andrea Castillo Teaching Academy at Ronald W. Reagan Doral Senior High School.
For more information, please visit CASE Education Scholarships. To learn more about Andrea, please visit Andreacastillofoundation.org.