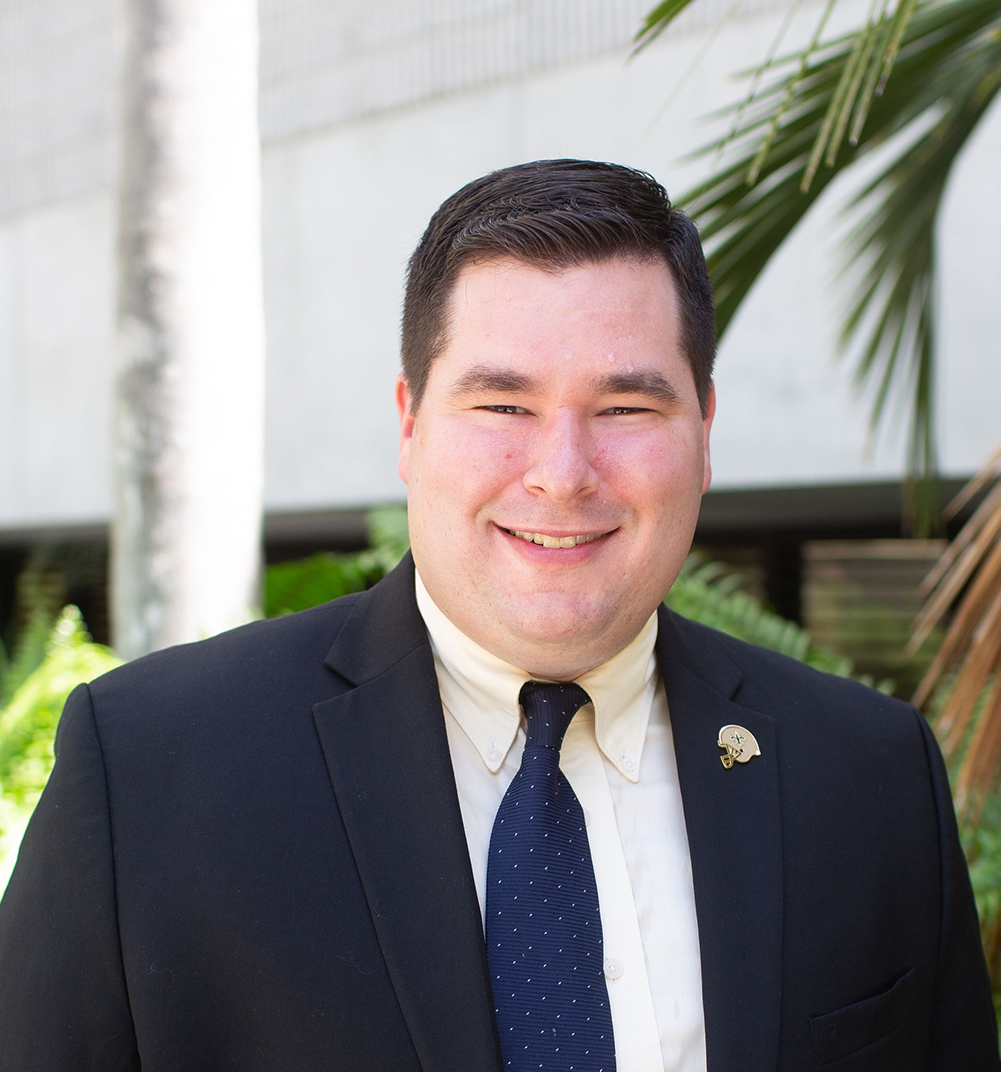 Nicholas Smith
Instructor
Counseling, Recreation and School Psychology
---
Office: ZEB 338B
Phone: 305-348-2767
Email: nicholas.smith@fiu.edu
Specialty: Sport Management
Nicholas P. Smith is an Instructor and Internship Coordinator of Sport Management in the College of Arts, Sciences, and Education in the Department of Counseling, Recreation and School Psychology at Florida International University. He received his Master of Arts from the Department of Kinesiology and Health Studies at Southeastern Louisiana University. Mr. Smith received his Bachelor of Arts degree in political science from Louisiana State University. Mr. Smith researched the impact of sport terrorism on the field of sport management. His research has appeared in the Journal of Sport Safety and Security. Mr. Smith also completed his internship at St John's University Athletics in New York, New York. Mr. Smith currently teaches sports management undergraduate courses, both traditional and online. He comes to FIU with over a decade of experience in various management positions with SMG / Mercedes Benz Superdome / Smoothie King Center / Champions Square. Along with teaching at FIU, Mr. Smith volunteers with the Greater New Orleans Sports Foundation, Sunbelt Conference, Orange Bowl Committee, Atlanta Super Bowl Host Committee, and is on the recruiting volunteer committee for the 2020 Miami Superbowl Host Committee.  Mr. Smith has also managed events for Louisiana State University Athletics, Tulane University Athletics, University of New Orleans Athletics, New Orleans Babycakes and Landmark Event Staffing Services over the years.
Classes Taught
LEI 3800: Liability in Law in Leisure, Recreation and Sports
LEI 3402 : Program Development in Recreation and Sports
LEI 3524: Human Resource Management in Parks and Management
LEI 4940: Internship I
LEI 4941: Internship II
Research Areas
Smith, N., Bowers, A., Naquin, M., Gillian, W. "An Analysis of the Influence of the Boston Marathon Bombing at a Big East Conference University" LAPHERD Journal: 79, No 2. Published online May 1, 2016.
Education
MA in Kinesiology with emphasis in Sport Management, Southeastern Louisiana University
BA in Political Science, Louisiana State University