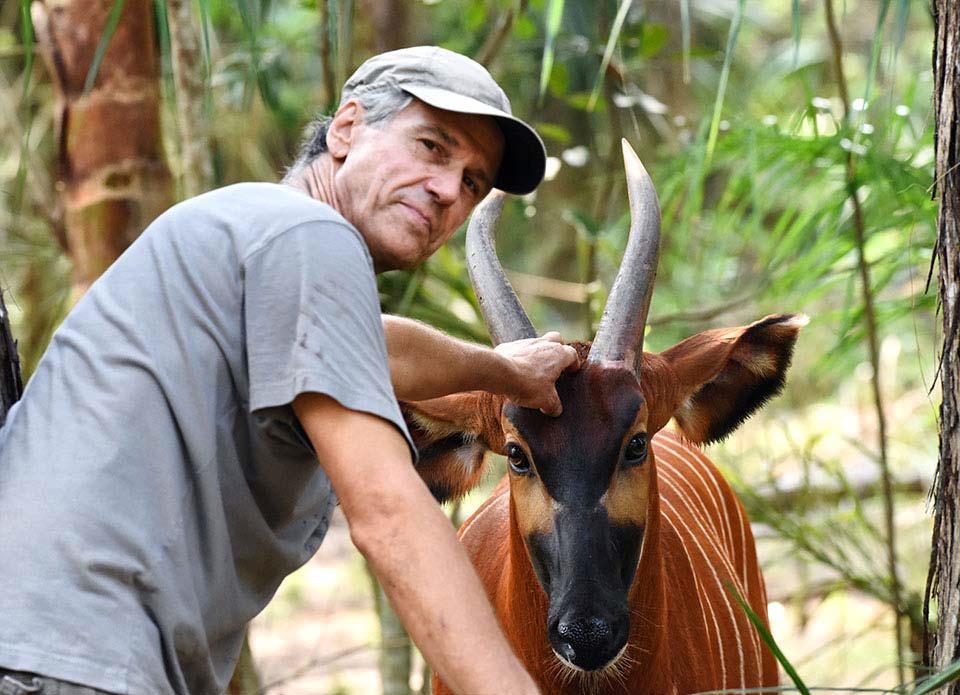 Paul Reillo
Director of the Tropical Conservation Institute
School of Environment, Arts and Society; Tropical Conservation Institute
---
Email: paulreillo@rarespecies.org
Dr. Reillo is founding director of the Rare Species Conservatory Foundation (RSCF), a publicly supported 501c(3) wildlife conservation organization based in Loxahatchee, Florida. A Maryland native, Reillo has a background in environmental engineering (B.A., Johns Hopkins) and ecological genetics (Ph.D., University of Maryland), and has spent many years as a field-oriented research zoologist and conservationist. Today he focuses on the demography and genetics of small populations of endangered wildlife, and develops recovery strategies for flagship species, notably the Florida Grasshopper Sparrow, the mountain bongo antelope from Kenya and the endemic Amazon parrots of Brazil and the Caribbean. When asked why he abandoned academic research to pursue a career in wildlife conservation, he replied, "I simply couldn't continue esoteric, academic research on individual species, while all around me the forests and ecosystems they depend upon were vanishing."

Over the past 25+ years, Reillo and colleagues at the Rare Species Conservatory have taken a practical, hands-on approach to biodiversity conservation, developing novel husbandry, management and recovery methods for endangered species that effectively leverage preservation of biodiversity-rich ecosystems. A dedicated and tireless conservation advocate, Reillo leads an atypical organization. Known for being lean and pragmatic, Reillo's team manages to accomplish what many larger conservation organizations cannot -real-time conservation solutions for habitats and species in peril. For more information, please visit www.rarespecies.org.

Today Reillo also helps direct the Tropical Conservation Institute (TCI) -an innovative collaboration between RSCF and Florida International University. The Institute merges the full conservation portfolios of RSCF and FIU to leverage protection of critical species and ecosystems, while training the next generation of conservation practitioners. Like RSCF, TCI focuses on hands-on, practical conservation solutions for Earth's most endangered wildlife.
Research Areas
Flagship species conservation
Population zoology
Ecological genetics of small populations