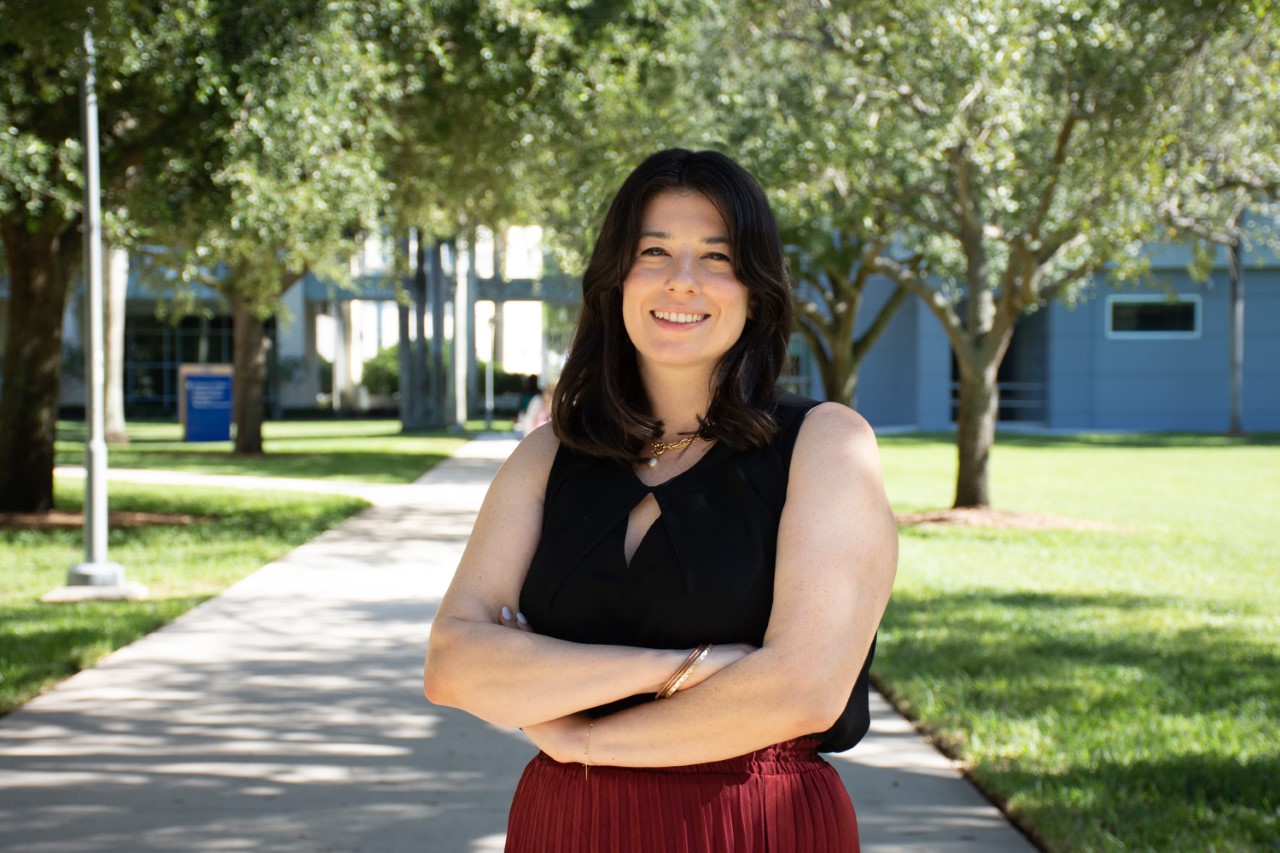 Jennifer Piscitello
Assistant Professor
Center for Children and Families
---
Office: AHC1 Rm 249
Phone: 305-348-2882
Email: jpiscite@fiu.edu
Jennifer Piscitello, Ph.D., is a Research Assistant Professor at the Center for Children and Families at Florida International University.
Dr. Piscitello completed her undergraduate training in Psychology and Political Science at the State University of New York (SUNY) at Stony Brook. Following graduation, she obtained employment working with families requiring public assistance in a transitional (temporary) housing program on Long Island, NY. She also completed a post-bachelor Research Assistantship at Columbia University Medical Center. Dr. Piscitello completed her doctoral training in Psychology with a specialization in Child and Adolescent Psychology at Louisiana State University and completed her internship/residency at the Mailman Center for Child Development at the University of Miami Miller School of Medicine. Dr. Piscitello was awarded a Ruth L. Kirschstein Institutional National Research Service Award (T32) Fellowship (NIH/NIDA) at the Center for Children and Families (CCF) at FIU and joined the CCF faculty as a Research Assistant Professor in 2022.
Dr. Piscitello's research program encompasses three primary areas: (1) Examining the transactional relationship between child and caregiver psychological adjustment; (2) Developing and evaluating assessment tools for understanding child, adolescent, and parent functioning; and (3) Optimizing treatment gains for children and their families, particularly for those who are traditionally underrepresented in psychological research. She has explored these ideas within a multitude of contexts and populations (e.g., natural disasters, childhood behavioral problems, underserved and traditionally marginalized communities). Within a developmental psychopathology framework, her research aims to identify risk and protective factors that can be leveraged to enhance optimal treatment sequencing, as well as the acceptability, cultural relevance, and efficacy of treatment for diverse families. She is also interested in the use of novel technology in improving assessment and treatment of child disruptive behavior disorders (e.g., ADHD, ODD). An important secondary interest includes examining the impact of public health stressor events (e.g., natural disasters, COVID-19) on the bidirectional relationship between parent and child functioning.
Dr. Piscitello is also a licensed Clinical Psychologist and currently serves as Co-Assistant Director for the Summer Treatment Program – Elementary (STP-E), an intensive, evidenced based intervention for children with ADHD and related behavioral concerns, and is the Co-Clinical Director of the After School Program (ATP), a program modeled after the STP-E.
Research Areas
Reciprocal/transactional nature of caregiver-child interactions in children with disruptive behavior disorders and related comorbidities
Development and evaluation of assessment, treatment, progress monitoring tools
Leveraging novel technologies to improve treatment and assessment of child behavior problems
Education
2020 - 2022, Ruth L. Kirschstein National Research Service Award (T32) Postdoctoral Fellowship, Center for Children and Families, Florida International University
2020, Ph.D. (Child Clinical Psychology), Louisiana State University
2020, Pediatric Clinical Psychology Predoctoral Internship, 2020, Mailman Center for Child Development, University of Miami, Miller School of Medicine
2017, M.A., Psychology, Louisiana State University, Baton Rouge, LA
2010, B.A., Psychology and Political Science, Stony Brook University, SUNY, Stony Brook, NY
Selected Publications
Grinnell, M., Piscitello, J., & Kelley, M. L. (In Press). Development and initial validation of the Young Adult Routines Inventory (YARI). Accepted for publication at Journal of Psychopathology & Behavioral Assessment.
Piscitello, J., Altszuler, A. Robb Mazzant, J. R., Babinski, D. E., Gnagy, E. M., Page, T. F., Molina, B. S. G., & Pelham, W. E. (2022). The impact of ADHD on maternal quality of life. Research on Child and Adolescent Psychopathology, 1-14.
https://doi.org/10.1007/s10802-022-00935-z
. [Epub ahead of print] PubMed PMID: 35648330.
Piscitello, J., Kim, Y. K., Robison, S., & Orooji, M. (2022). Sociodemographic Risk, School Engagement, and Community Characteristics: A Mediated Approach to Understanding High School Dropout. Child and Youth Services Review, 133, 106347.
https://doi.org/10.1016/j.childyouth.2021.106347
.
Robertson, E. R., Piscitello, J., Schmidt, E., Mallar, C., Davidson, B., Natale, R. (2021). Bidirectional relationship between caregiver and child mental health throughout the COVID-19 Pandemic. Child and Adolescent Psychiatry and Mental Health, 15(1), 66.
https://doi.org/10.1186/s13034-021-00422-1
. PubMed PMID: 34781970; PubMed Central PMCID: PMC8591972.
Garcia, D., Blizzard, A. M., Peskin, A., Rothenberg, W. A., Schmidt, E., Piscitello, J., Espinosa, N., Salem, H., Rodriguez, G. M., Sherman, J.A., Landa, A. L., Weinstein, A., Davis, E. M., Parlade, M. V., Garcia, A., Perez, C., Rivera, J. M., Martinez, C., & Jent, J. (2021). Rapid, full-scale change to virtual PCIT during the COVID-19 Pandemic: Implementation and Clinical Implications. Prevention Science, 22(3), 269-283.
https://doi.org/10.1007/s11121-021-01225-8
. PubMed PMID: 33792828; PubMed Central PMCID: PMC8012410.
Piscitello, J., Cummins, R. N., Kelley, M. L., & Meyer, K. (2019). Development and preliminary validation of the Adolescent Routines Questionnaire - Parent & Self-Report. Journal of Psychopathology and Behavioral Assessment, 41, 208-220.
https://doi.org/10.1007/s10862-018-9707-1
.
Harbin, S. M., Kelley, M. L., Piscitello, J., & Walker, S. J. (2019). Multidimensional Bullying Victimization Scale: Development and validation. Journal of School Violence, 18(1), 146-161.
https://doi.org/10.1080/15388220.2017.1423491
Lai, B. S., Osborne, M. C., Piscitello, J., Self-Brown, S., & Kelley, M. L. (2018). The relationship between social support and posttraumatic stress symptoms among youth exposed to a natural disaster. European Journal of Psychotraumatology, 9(sup2), 1450042
https://doi.org/10.1080/20008198.2018.1450042
. eCollection 2018. PubMed PMID: 29696072; PubMed Central PMCID: PMC5912434.