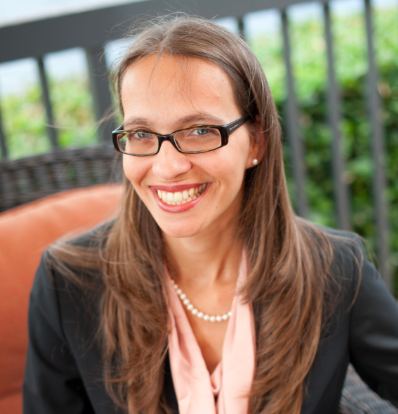 Michaela Moura-Koçoğlu
Associate Professor
Center for Women's and Gender Studies
---
Office: DM 210
Phone: 305-348-1201
Email: mmoura@fiu.edu
Dr. Moura-Koçoğlu is an associate teaching professor and the undergraduate program director at FIU's Center for Women and Gender Studies. She teaches courses on Global Women's and Gender Studies, including Feminist Theory, Gender, and Genocide, Global Women's Writing, and Gender Violence courses.
Her teaching has a global focus: Dr. Moura-Koçoğlu incorporates collaborative online international learning (COIL) projects in her curriculum. Students in her courses work together on short-term projects with international students at universities in Brazil and Canada to research and address multiple forms of gendered online violence.
Dr. Moura-Koçoğlu's research interests include Indigenous Feminism, Studies in Gender Violence and Trauma, Women and Genocide, Gendered Hate Speech on Social Media, and Global Women's Literature.
She is the author of Narrating Indigenous Modernities: Transcultural Dimensions in Contemporary Māori Literature (2011). Her recent article "Decolonizing Gender Roles in Pacific Women's Writing: Indigenous Feminist Theories and the Reconceptualization of Women's Authority" was published in the journal Contemporary Women's Writing (2017). She is the co-author of "Teaching Trauma: Collaborative and Comparative Approaches in (and out of) the Holocaust and Genocide Studies Classroom," to be published by Genocide Studies and Prevention: An International Journal in 2022.
Research Areas
Indigenous Feminism
Gender Violence and Trauma
Women and Genocide
Global Online Violence Against Womxn
Trans-Indigenous Literary Studies