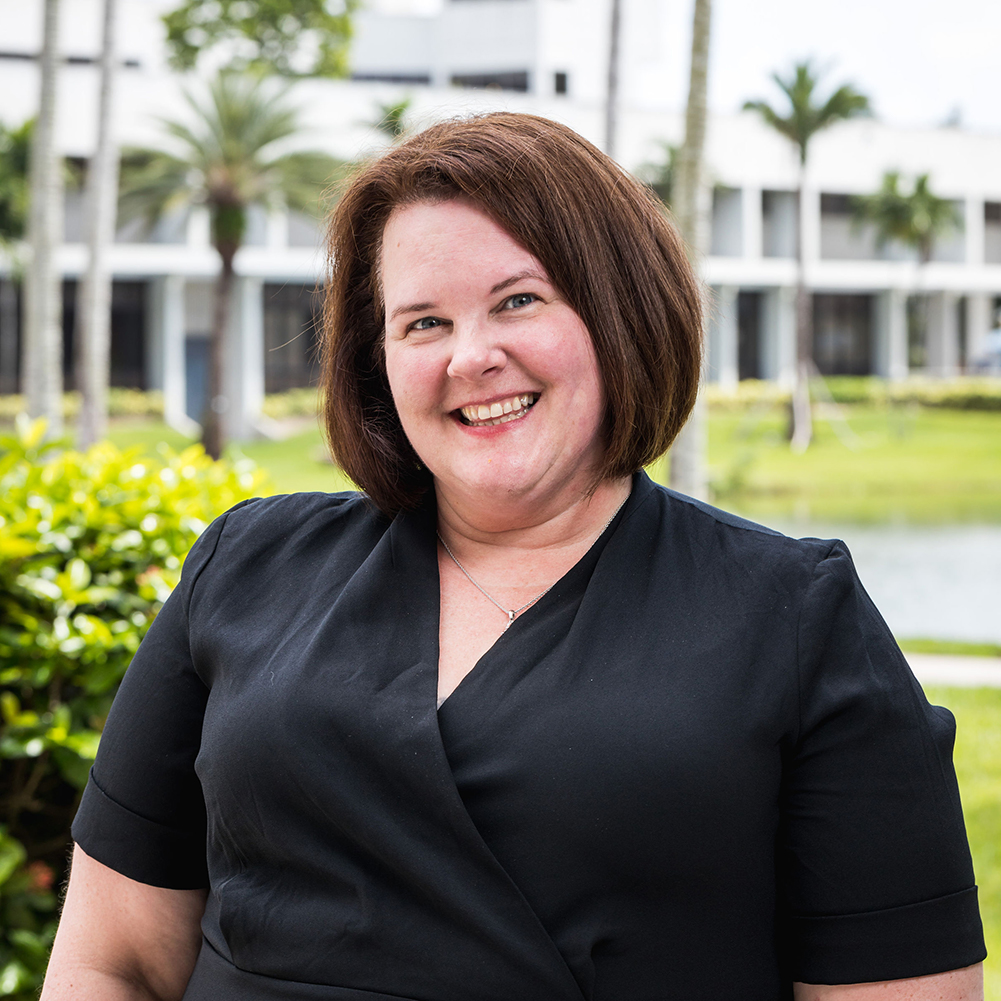 Amy Huseby
Assistant Teaching Professor
English
---
Office: AC1 354, DM 467A
Phone: 305-348-2874
Email: ahuseby@fiu.edu
Dr. Huseby received her Ph.D. in English Language and Literature from the University of Wisconsin-Madison in 2017. She regularly teaches upper- and lower-divison courses, including a variety of popular courses in the major on British literature of the long nineteenth century, such as '19th-Century Women Write the Empire,' 'Sex and the City, a survey of British literature 1750-Present,' 'Alias Victorian: Doubles, Doppelgängers, and Twins.'
Dr. Huseby chairs the Literature Gateway Curriculum Committee and serves on the Literature Track Committee. She also serves as the Editor of the LIT 1000 Textbook Project in collaboration with W. W. Norton, as Reviews Editor for Victoriographies (Edinburgh University Press), mentors high school instructors in Broward and Miami-Dade Counties for FIU's Dual Enrollment Program, and is the Caucus Representative and Organizer for the Victorian Poetry Caucus of the North American Victorian Studies Association (NAVSA).
Teaching Philosophy
'My goal is always for students to learn how to rigorously pursue lines of inquiry and to develop nimble thinking. In order to do this, they have to gain skills, such as framing interpretive questions for discussion, that will help them to point to how all texts (their own and those of others) do work in the world. Ultimately, I understand teaching as a conversation in which the teacher learns as much as the student. With each encounter, I ask myself how I might have tailored my instruction more effectively, what each student needs to succeed with their learning goals, and how I can best construct our classroom interactions to better 'tune in' to their thinking and personal educational aims.'
Research Areas
Dr. Huseby's research explores the relationship between British literature of the long nineteenth century and the representational capacity of numbers, with particular attention to questions of gender and sexuality, imperialism, political economy, and the emerging social sciences. Her first monograph, Quantified Lives: Nineteenth-Century British Poetry and the Mathematics of Social Totality, examines how nineteenth-century women poets set out to trouble contradictory models of social counting. Quantified Lives develops an account of social numeracy by which poets deployed the continuities and discontinuities enabled by poetic forms, such as rhyme, meter, and tropes, to work through ideas about singularities and pluralities, intimacy and individuation.
With Dr. Heather Bozant Witcher (Auburn University), Dr. Huseby is also editing a specially commissioned collection of essays, Defining Pre-Raphaelite Poetics (under contract with Palgrave, scheduled for Spring 2020 publication). The collection will broaden the scope of Pre-Raphaelite literary scholarship by codifying the methods, forms, and commonalities identifiable as Pre-Raphaelite poetics, by which we intend acts of making broadly construed. Dr. Huseby's scholarly work has also been published or is forthcoming from Nineteenth-Century Literature, Victorian Poetry, Victorian Periodicals Review, Women's Writing, and South Atlantic Review, among others.