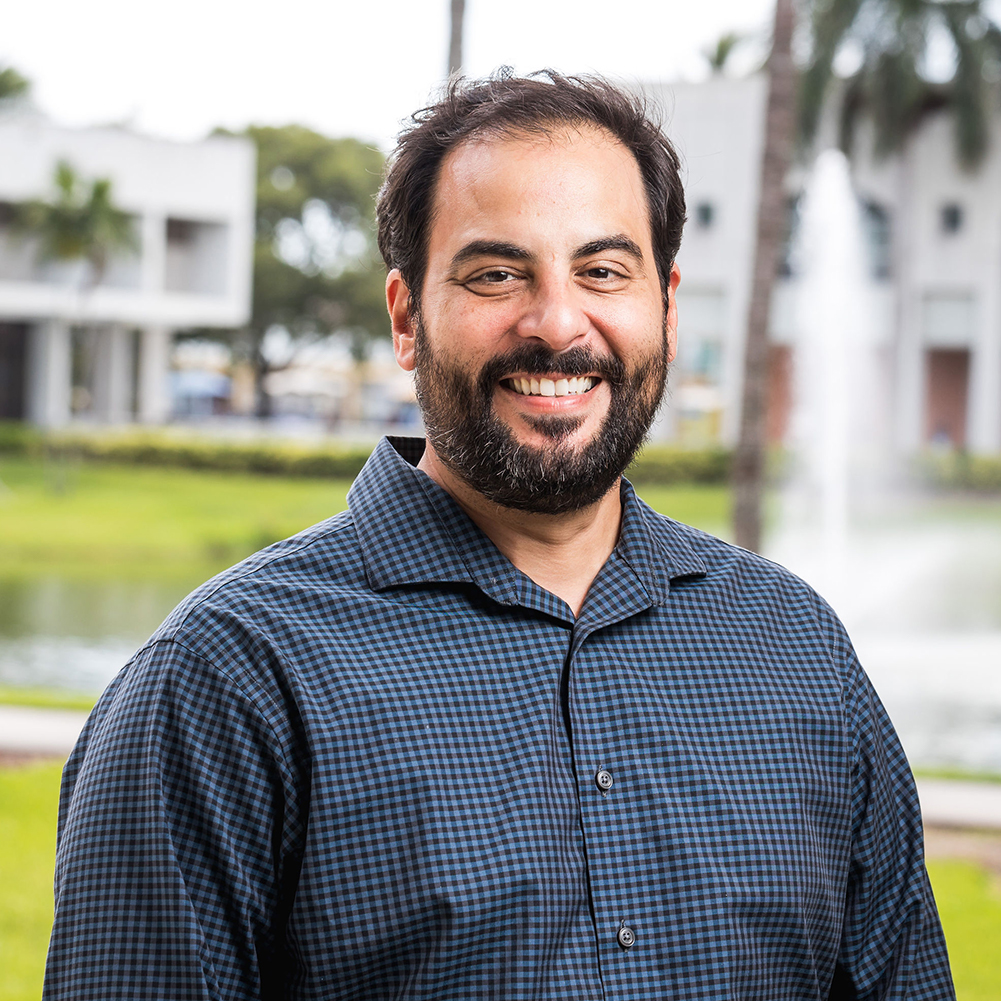 Raul Gonzalez Jr
Professor
Psychology; Center for Children and Families
---
Office: AHC4 461
Phone: 305-348-4921
Email: gonzara@fiu.edu
Dr. Gonzalez ( he/him/they) is professor of psychology, psychiatry, and immunology at Florida International University and director of the Substance Use and HIV Neuropsychology Lab. He is a faculty member of the Department of Psychology's Clinical Science and Cognitive Neuroscience programs and is affiliated with the Center for Children and Families and the Center for Imaging Science.
Dr. Gonzalez graduated with his PhD in Clinical Psychology from the San Diego State University / University of California, San Diego Joint Doctoral Program, where he specialized in Clinical Neuropsychology. He has approximately 20 years of experience conducting research on neurocognitive contributors and consequences of substance use and addiction, with a focus on cannabis. Most has been funded by the National Institutes on Drug Abuse.
Through his research, Dr. Gonzalez aims to identify neurocognitive differences that may place individuals at risk for substance use disorders or that emerge from their use. He is currently the site co-principal investigator of the Adolescent Brain Cognitive Development study: a landmark project that brings together scientists and clinicians from across the United States with a broad range of knowledge and expertise to enroll 11,000+ healthy children and follow them from age 9-10 into early adulthood in order to better understand biological and environmental contributors healthy development, including risk factors and consequences for substance use disorders.
Dr. Gonzalez is a licensed clinical psychologist in the state of Florida and has substantial experience conducting neuropsychological evaluations in English and Spanish.
Education
NIDA NRSA Postdoctoral Fellow, 2006, University of Illinois at Chicago, Chicago, IL
PhD, 2004, Clinical Psychology (Neuropsychology), San Diego State University - University of California San Diego Joint Doctoral Program, San Diego, CA
BA, 1997, Psychology, Florida International University, Miami, FL