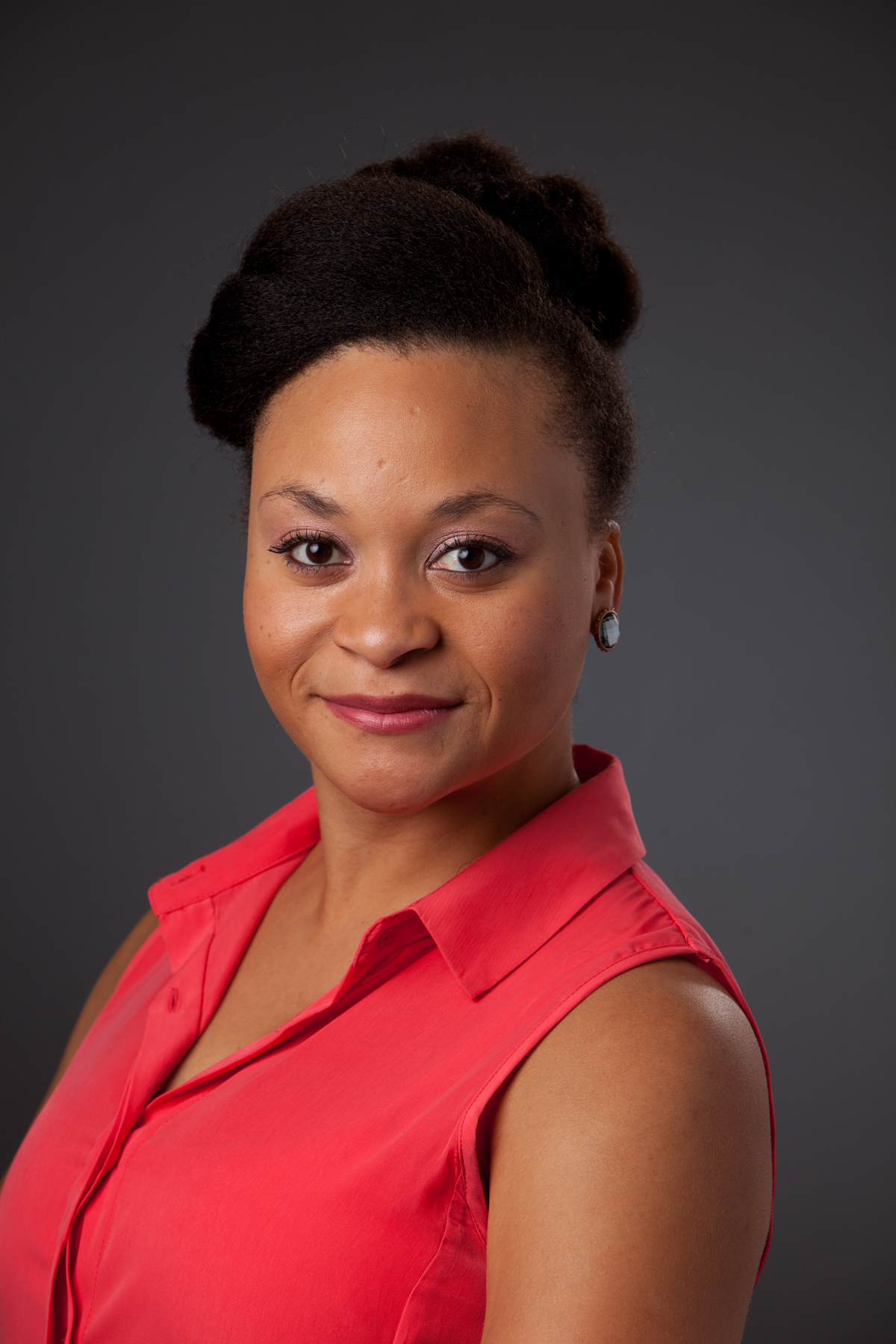 Kirsten T. Edwards
Associate Professor
Educational Policy Studies
---
Office: ZEB 327
Phone: 305-348-3214
Email: ktedwards@fiu.edu
Kirsten T. Edwards is faculty in the department of Educational Policy Studies, as well as affiliate faculty for African & African Diaspora Studies, and the Center for Women's & Gender Studies at Florida International University in Miami, Florida. She currently serves as a mentor professor in the Office of the Vice Provost to Advance Women, Equity & Diversity. Her research merges Black Studies, Curriculum Studies, and Critical Pedagogy. More specifically, Dr. Edwards is interested in antiBlackness as a feature of the globalization of higher education, and the ways in which these relationships animate corollary racial asymmetries.
Prior to joining FIU, Dr. Edwards held the Linda Clarke Anderson Presidential Professorship at the University of Oklahoma (OU). While there she was a recipient of OU's Jeannine Rainbolt College of Education Patricia L. Hardré Graduate Mentoring Award, and Women's and Gender Studies Faculty Award. She also served as a faculty fellow in the OU Office of the Vice President for Research and Partnerships. Dr. Edwards is a recipient of the ACPA Coalition for Women's Identities Research & Scholarship Award. She is an elected member of the Professors of Curriculum Honorary Society. She also serves on the Oklahoma State University Curriculum Studies Advisory Board. She has served internationally as the Equity and Inclusion Officer for Division B-Curriculum Studies of the American Educational Research Association (AERA), as well as the Associate Editor of Gender & Education.
Dr. Edwards is co-editor of Race, gender, and curriculum theorizing: Working in womanish ways and Black Women Theorizing Curriculum Studies in Colour and Curves, along with Denise Taliaferro Baszile and Nichole Guillory, College curriculum at the crossroads: Women of color reflect and resist with Maria (Lupe) Davidson, as well as Learning from the Lived Experiences of Graduate Student Writers with Shannon Madden, Michele Eodice, and Alexandria Lockett. She has published her research in various peer-reviewed venues such as Gender and Education, Race, Ethnicity, and Education; Urban Education; Curriculum Inquiry, Innovative Higher Education; Higher Education, Teaching in Higher Education; Souls: A Critical Journal of Black Politics, Culture, and Society; the Journal of Curriculum Theorizing; the International Journal of Leadership in Education; and the Journal of Curriculum and Pedagogy. Additionally, she has been invited to deliver several addresses related to topics concerning women of color's experiences with faith and religion on college campuses, womanism and womanist theology, globalization, college curriculum and Black women scholars, and educational equity and access.
Dr. Edwards earned her Ph.D. in Curriculum Theory and Higher Education in the Department of Educational Theory Policy and Practice at Louisiana State University in Baton Rouge, Louisiana. She additionally holds a cognate in Women's and Gender Studies.
Research Areas
Critical Pedagogy
Curriculum Studies
Black Studies
Globalization of Higher Education
Education
PhD, Louisiana State University
MPA, Southern University
BS, Louisiana State University
Selected Publications
Shahjahan, R., Estera, A., Surla, K., & Edwards, K. T. (2021). "Decolonizing" Curriculum and Pedagogy: A Comparative Review Across Disciplines and Global Higher Education Contexts, Review of Educational Research.
Shahjahan, R., & Edwards, K. T. (2021). Whiteness as futurity and globalization of higher education, Higher Education. https://doi.org/10.1007/s10734-021-00702-x.
Edwards, K. T., & Shahjahan, R. (2021). Navigating student resistance towards decolonizing curriculum and pedagogy (DCP): A temporal proposal, Teaching in Higher Education. https://doi.org/10.1080/13562517.2021.1928063.
Edwards, K. T. (2020). Melanated Minds and Diasporic Bodies: Womanist Curricular Praxis as Radical Intervention in Study Abroad, Curriculum Inquiry, 50(5), 419-439.
Dancy, T. E., Edwards, K. T., & Davis, J. E. (2018). Historically white universities and plantation politics: Anti-Blackness and higher education in the Black Lives Matter era, Urban Education, 53(2), 176–195. *Listed among journal's "Most Read Articles" (#1, August 2020 - present)
Edwards, K. T. (2017). College teaching on sacred ground: Judeo-Christian influences on Black women faculty pedagogy, Race Ethnicity and Education, 20(1), 117-131.
Edwards, K. T. (2015). Perceptions of power and faith among Black women faculty: Re-thinking institutional diversity, Innovative Higher Education, 40(3), 263-278.