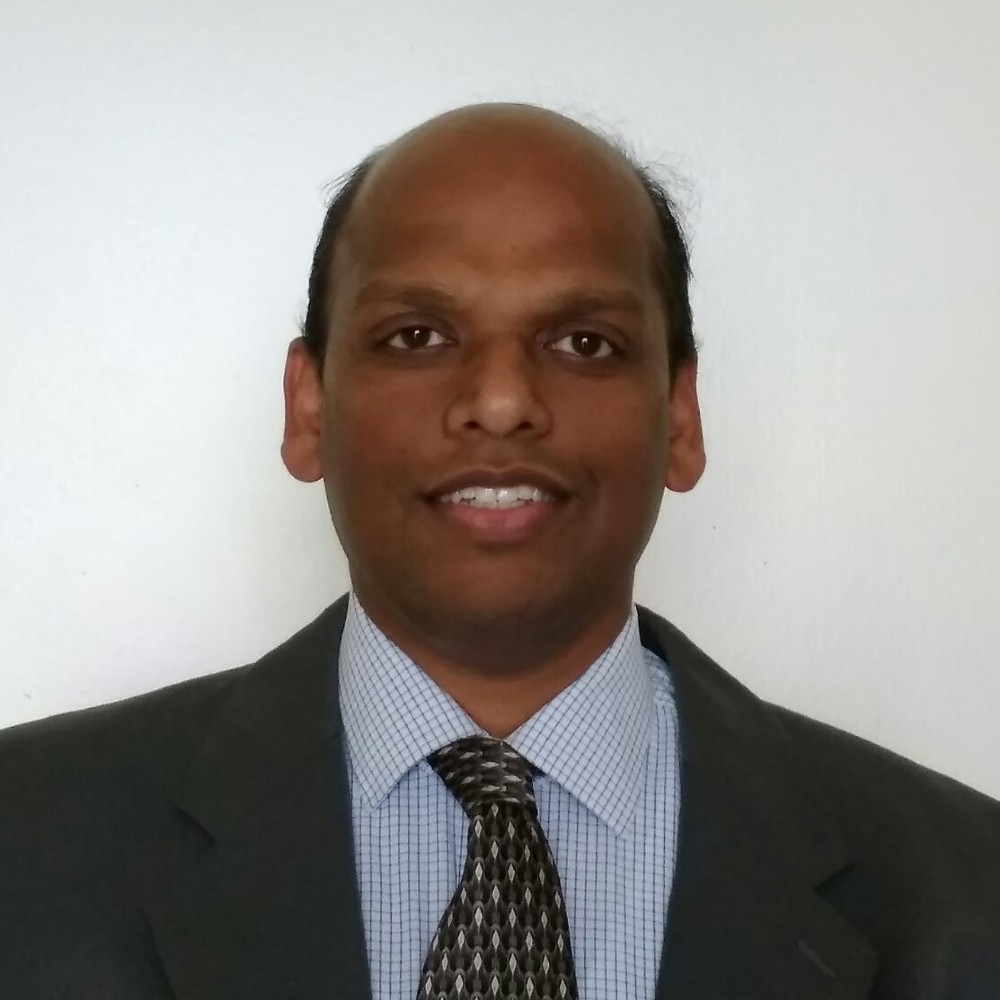 Maruthi Sridhar Balaji Bhaskar
Associate Professor
Earth and Environment
---
Office: AHC5 394
Phone: 305-348-3471
Email: mbalajib@fiu.edu
Dr. Maruthi Sridhar Balaji Bhaskar is an associate professor in the Department of Earth and Environment at Florida International University, Miami, FL. He was a Fulbright U.S. Faculty Scholar for 2018-19 at Makerere University, Kampala, Uganda. Earlier, he worked as an associate professor and director of the Environmental Toxicology Program in the Department of Environmental and Interdisciplinary Sciences at Texas Southern University, Houston, TX for eight years, and as a research scientist and postdoctoral faculty in the Department of Geology at Bowling Green State University, Bowling Green, Ohio, for seven years.
He has strong research experience and interests in use of geospatial technology (remote sensing and GIS) in environmental sciences and was awarded five patents for his work on remote sensing. He served as a principal investigator on several research grants funded through NSF, NASA, DOE and USDA during the past several years. Dr. Bhaskar has several research publications including peer-reviewed research articles, book chapters, conference abstracts. He has made numerous presentations at national and international conferences and meetings.
Research Areas
Dr. Bhaskar's research interests include the application of remote sensing and geospatial techniques for monitoring and mapping environmental pollution, application of GIS and remote sensing for environmental and natural resource management, spatio-temporal analysis of complex natural resources, human and environmental health monitoring and economic development. He developed several satellite models to monitor the soil and water quality, contaminant fate, environmental disasters, invasive plant species and evapotranspiration. He is also generally interested in soil and water quality, agricultural sustainability, land use and land cover change analysis. He has an interdisciplinary background in soil science, agriculture, forestry, and remote sensing/GIS.
Education
PhD, Forest Resources, Mississippi State University, 2004
MS, Soil Science & Agricultural Chemistry, Acharya N.G. Ranga Agricultural University, Hyderabad, India, 2000
BS, Agriculture, Acharya N.G. Ranga Agricultural University, Hyderabad, India, 1997