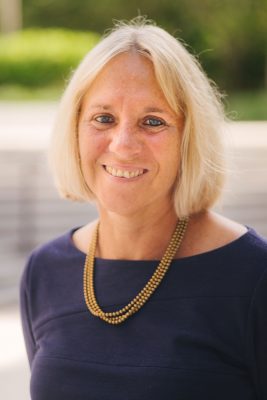 Hilary Landorf
Title: Associate Professor, Director of Global Learning Initiatives
Office: PC 245F
Phone: 305-348-2410
Email: landorfh@fiu.edu
Specialty: International Intercultural Education
Department(s): Leadership and Professional Studies, Global Learning Initiatives
Dr. Hilary Landorf is the founding Director of the Office of Global Learning Initiatives at Florida International University. This Office oversees FIU's university-wide initiative, Global Learning for Global Citizenship, winner of the Institute of International Education's 2016 Heiskell Award for Internationalizing the Campus. She is an Associate Professor in the School of Education and Human Development, and leader of FIU's Master of Science degree program in International and Intercultural Education. In 2016 she was appointed as the Executive Director of the Comparative and International Education Society, bringing the Office of the Executive Director to FIU.
Education
PhD, New York University, Humanities and Social Sciences in the Professions
MA, University of Virginia, English Literature
BA, Stanford University, English Literature
Research Areas
Landorf's expertise centers on visioning, developing, designing, and implementing the policies and practices of global learning efforts in education. She has written, consulted, and presented internationally on integrating global learning in K-20 educational settings. Her recent publications include "Defining Global Learning at Florida International University" in AAC&U's Diversity & Democracy, "Promoting Engagement in Curriculum Internationalization" in IIE Networker, and "Education for Sustainable Human Development: Towards a Definition" in Theory and Research in Education.