Project CRYSTAL (Culturally Responsive Youth Services in Teaching, Adaptation, and Language) will prepare 12 scholars from the EdS in School Psychology program (6 starting Fall 2023 and 6 starting Fall 2024). The project aims to reduce local and national shortages of diverse school psychologists while improving the educational outcomes of culturally and linguistically diverse students with disabilities. Scholars will be trained to demonstrate competencies in three areas:
Culturally relevant teaching practices within multi-tiered systems of support,
Culturally responsive assessment of English Language Learners, and
Development, implementation, and evaluation of culturally adapted academic and behavioral interventions for students with disabilities.
The specialized training program includes partnerships with the Center for Children and Families, Miami-Dade County Public Schools, and the Department of Teaching and Learning faculty.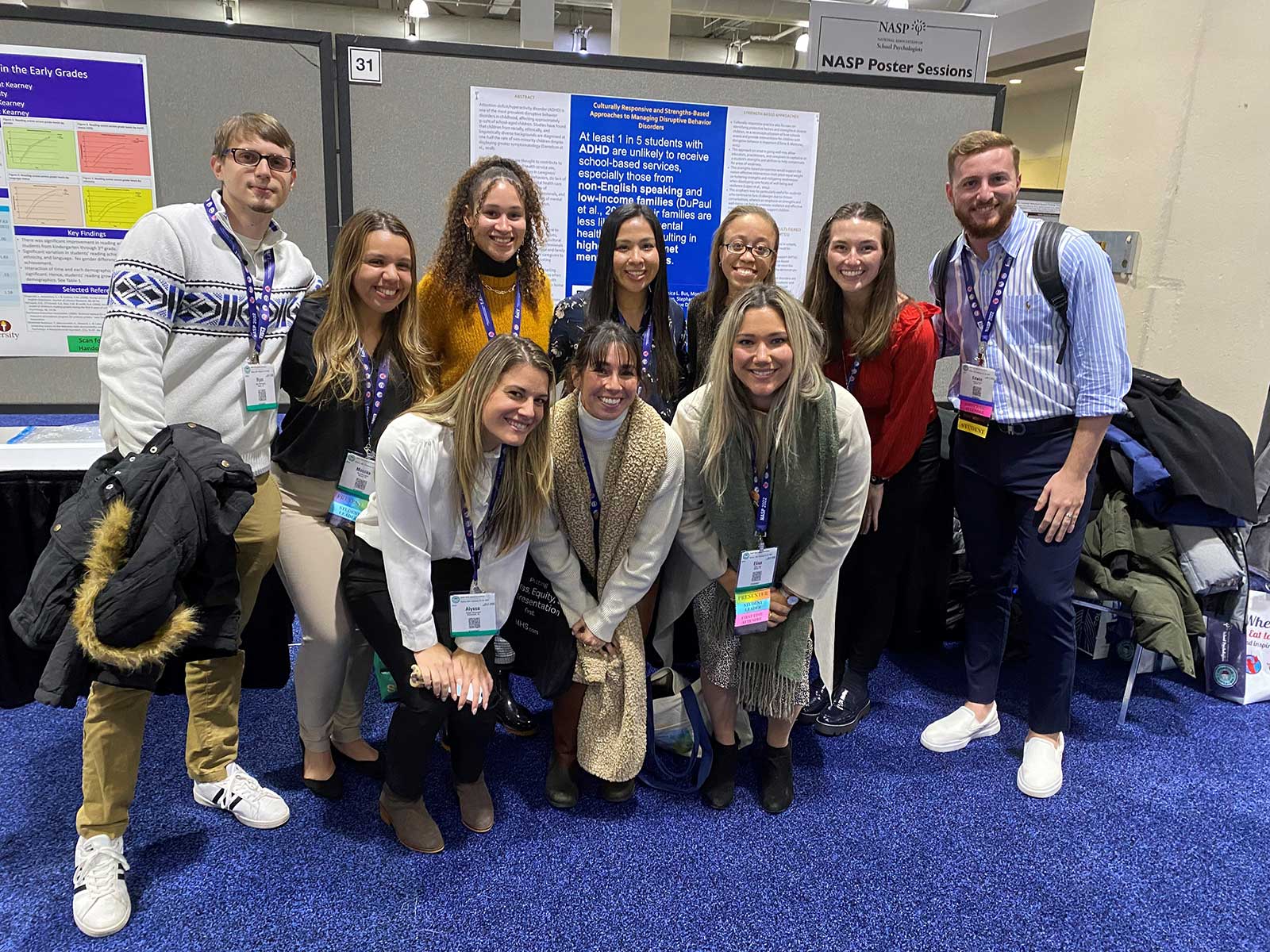 Applications open for Fall 2023!
The project's selection process emphasizes the interest in becoming a culturally responsive school psychologist practitioner with specialized assessment intervention training.
Apply
Apply to the EdS in School Psychology program by January 15.
Download and complete the CRYSTAL Supplemental application. Email the completed form to Dr. Andy Pham at avpham@fiu.edu and to the Program Graduate Assistant at lchar054@fiu.edu. 
Selected applicants will be invited for interviews in February.
Prospective applicants may also consider applying for Fall 2024 (Cohort 2) although consideration will occur after the selection of Cohort 1 is complete.
Program
Scholars selected for this funded training opportunity must enroll full-time and complete a 1,200-hour internship. The EdS in School Psychology program requires 75 credit hours. Most courses are in-person at 5 p.m. on the Modesto A. Maidique Campus. Some courses are offered through hybrid and online formats.
Bilingual scholars will receive training in bilingual assessment and culturally responsive intervention practices. They will also receive practicum and internship experiences under the supervision of a bilingual school psychologist supervisor.
Project Features
Specialized training supporting English Language Learners
Interdisciplinary mentorship with faculty in Special Education, Counselor Education, and Bilingual Education/TESOL
Collaborative research projects and in-service presentations
Online professional development seminars
Conference presentation preparation
Scholarship
Scholars receive paid tuition support at the in-state rate for three years of enrollment, a total of $24,000 in stipends spread across three years, and conference travel funding each year in the program.
Upon exiting the program, all scholars receiving scholarships through this project must maintain employment on a full-time or full-time-equivalent basis, and provide related services to children with disabilities in the schools for two years for each year of which they received assistance.
Fall 2023 cohort

Scholars admitted for Fall 2023 cohort will receive:

Tuition waiver for three years
First year stipend of $14,000
Internship supplemental stipend of $10,000
Conference travel support each year

Fall 2024 cohort

Scholars admitted for Fall 2024 cohort will receive:

Tuition waiver for three years
First year stipend of $3,000
Second year stipend of $8,000
Internship supplemental stipend of $13,000
Conference travel support each year
Project CRYSTAL is a five-year, $1 million grant funded by the U.S. Department of Education, Office of Special Education Programs (H325K220028).