The S.A.R.A.H. Initiative will unite the academic world and the international yachting community in an effort to conserve our oceans and combat plastic pollution.
This unique partnership between CASE and the International SeaKeepers Society has the ability to collect invaluable data for scientific research, leading to effective solutions.
Why S.A.R.A.H.?
This citizen science movement engages the yachting community by providing comprehensive onboard kits to allow yacht crews and owners to conduct plankton survey-style transects to describe and quantify the presence of marine microplastics. 
S – Sample: With the kits and instructions provided, conduct as many net tows as possible on voyages.
A – Aggregate: After each net tow, rinse contents of the net into sample filters; label and seal the filters.
R – Return: After each voyage, the samples are packaged and shipped back to the S.A.R.A.H. Initiative research team at FIU.
A – Analyze: Researchers will analyze the density, type and size of plastic particles and archive in database.
H – Help: By collecting this data, you will help researchers quantify and map marine plastic debris and help stakeholders end this current epidemic.
Partnership
We've partnered with a private yachting NGO, International SeaKeepers Society, on the S.A.R.A.H. Initiative. Yachts have unique access to almost every corner of the world's oceans, and if equipped with the correct tools and instructions, they are able to collect valuable data. 
Samples will be sent to the university where they will be cataloged and analyzed for contaminant levels. Coupled with oceanographic data, the Aquatic Ecology and Ecotoxicology Lab will map the levels and type of plastic pollution to provide data to policymakers and other researchers to help combat the problem.
Online reports will be produced routinely to share findings with participants and stakeholders. The reports will propose action for intervention strategies and suggest a shared collection and tracking system for countries to identify solutions. This study will lead to a published paper.
Impact
We have failed at balancing the convenience of plastic in daily life (particularly single-use plastics) against causing severe ecological harm through careless disposal. The tremendous increase in production of plastic materials has led to an accumulation of pollution worldwide.
It is expected that by the year 2050, there will be more plastic in our oceans than fish. Floating plastic can harm ecosystem nutrient cycling and marine wildlife, via ingestion or entanglement. Larger plastic pieces (macroplastics > 5mm) are degraded by UV light and wave action into microplastics (< 5mm).
Each variety of plastic absorbs different types of chemicals and they have varying degradation rates in the marine environment. Identifying the composition and location of ocean plastics will help us predict their long-term effects and reveal their ultimate fates. Uncovering the prevalence and location of distinctive plastic types can help us pinpoint the major source.
The information from this study would be of interest to policymakers interested in cutting down on the most prevalent types of pollution that are ending up in the saltwater fish we eat.
Through sound science and impactful engagement, we can solve this global issue.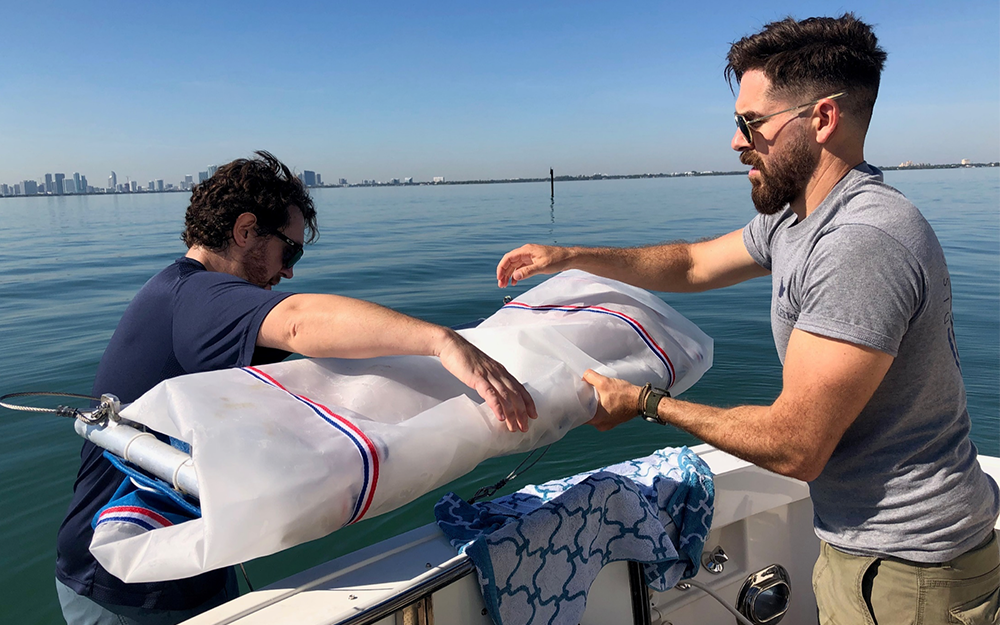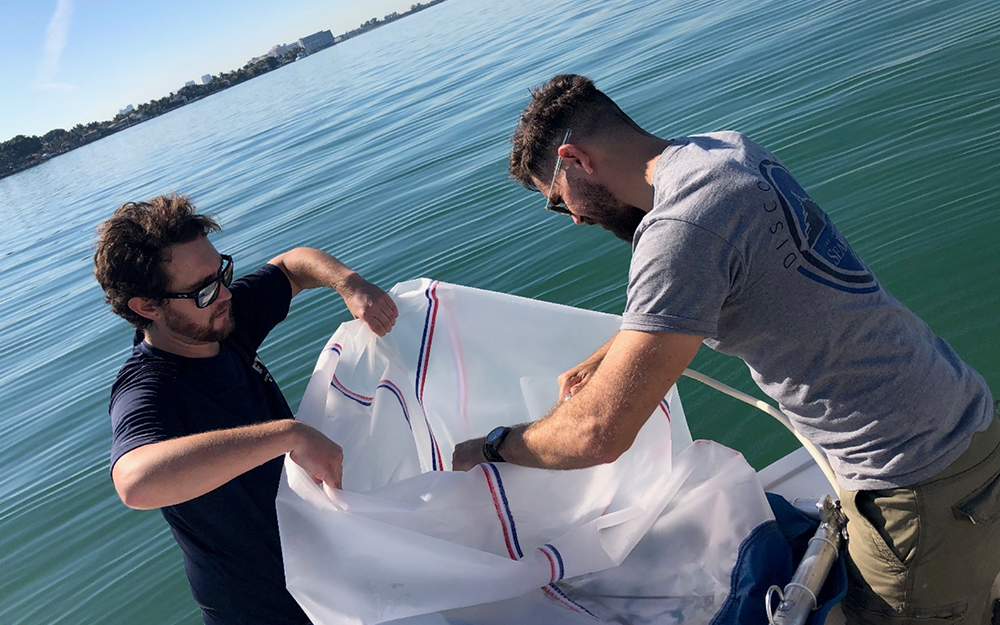 Contact
Join us in our mission to protect our oceans. To learn more about how you can support or invest in this program, please contact Gill Rodrigues, Director of Development at gillrodr@fiu.edu or 305-348-7719.