Our alumni are exploring scientific mysteries and encouraging the next generation to get involved.
Education Leader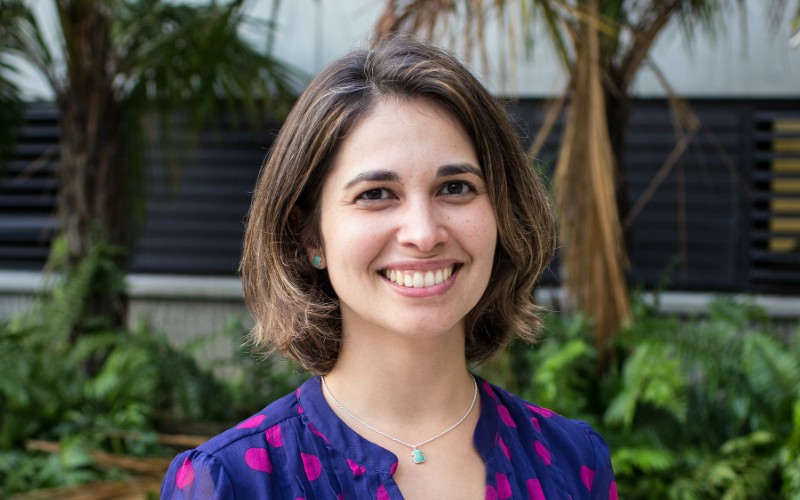 Idaykis Rodriguez PhD '08, an instructor at the STEM Transformation Institute, introduced former Vice President Joe Biden at the College Summit and continues to advocate for Hispanic women in science and engage students in physics education. In June 2018, she was featured in the American Association of Physics Teachers' Member Spotlight.


Outstanding Achiever
Brian Beckford BS '05, MS '08 (pictured, left, with Professor Joerg Reinhold) was part of the second cohort of Ronald E. McNair Scholars at FIU and received the College of Arts & Sciences Outstanding Academic Achievement as a Graduate Student in Physics. Since then, he has studied in Japan on the Super Doctor Fellowship, worked to make the field of physics more inclusive, and become a Presidential Postdoctoral Fellow at the University of Michigan.

Medical Innovator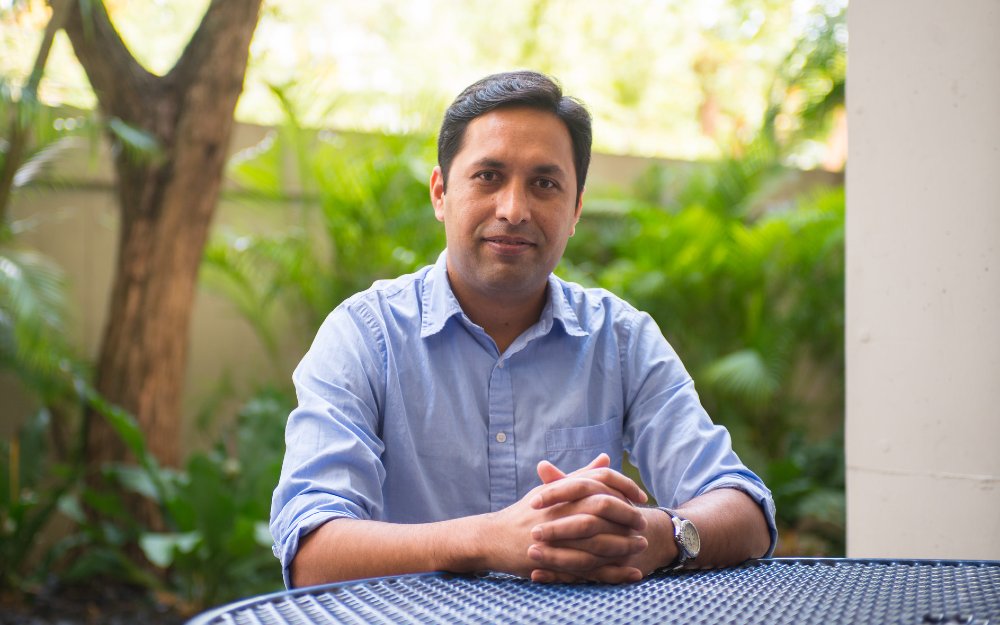 Jeevan GC PhD '17, a Worlds Ahead Graduate, worked with Associate Professor Prem Chapagain and other researchers to identify a weakness in the Ebola virus. He has since accepted a research position at Washington State University, where he will focus on designing new drugs to fight cancer. 


Ambitious Astronomer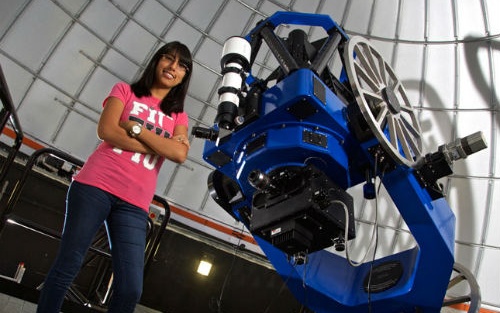 Daniella Roberts BS '15, a Worlds Ahead graduate, was one of the first students to operate the new 24-inch telescope atop FIU's Stocker AstroScience Center. The Southern Cross Astronomical Society recognized her with its Scholarship Award.