Florida International University became a Tree Campus in 2010 - the first university in Florida to earn the coveted designation - and continues to earn the designation annually. Students experience the benefits of being part of a campus with a commitment to trees.
Part of the Arbor Day Foundation, the Tree Campus USA program recognizes college and university campuses that effectively manage their campus trees.
As a proud member, we engage our students in service learning and reach beyond campus borders to connect with the community to foster healthy, urban forests.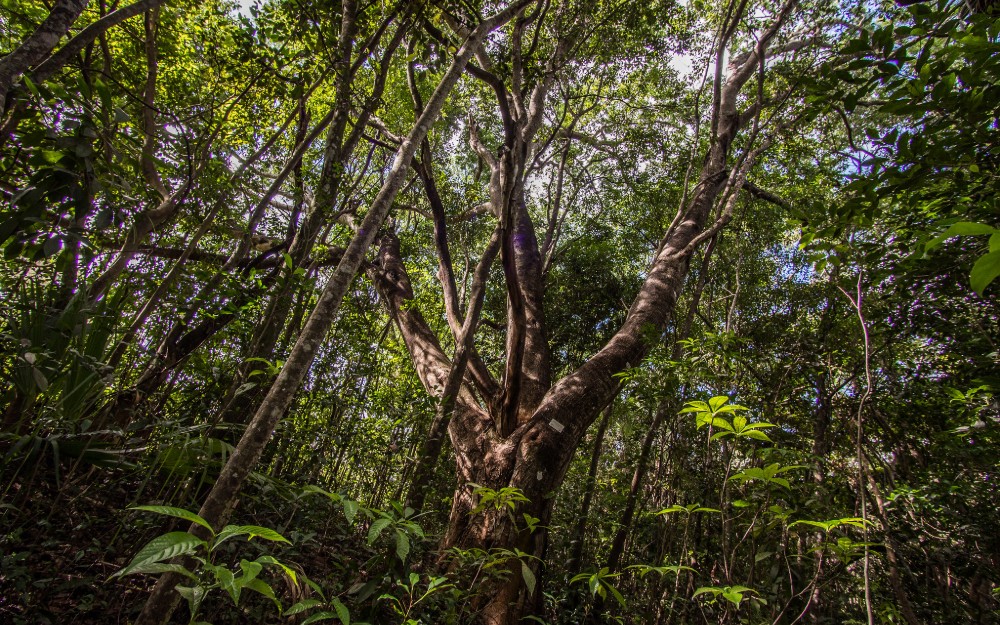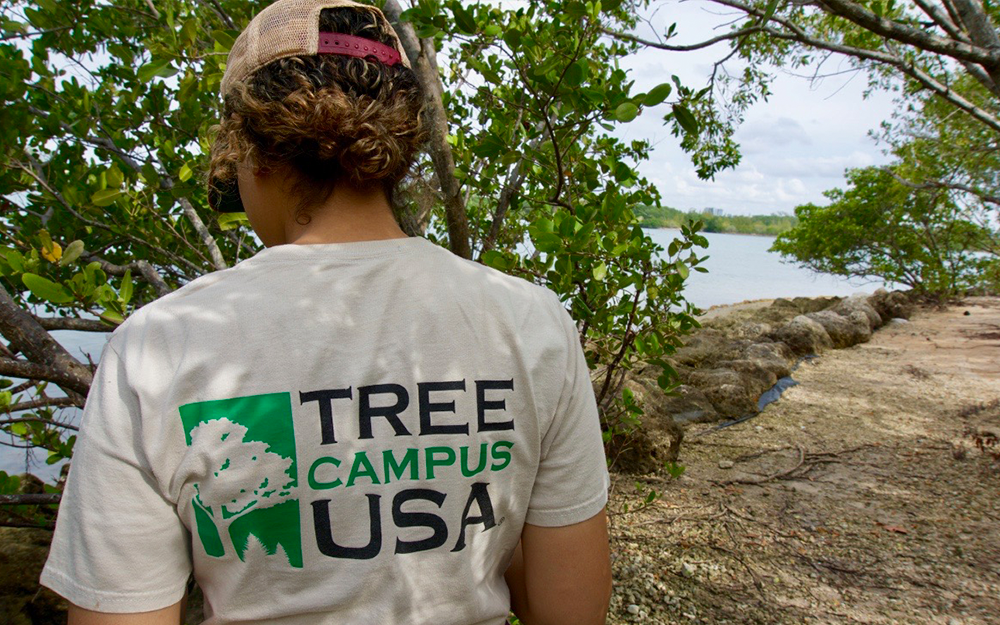 Green spaces reduce the amount of energy a campus needs to generate, reduce carbon dioxide in the atmosphere, and give students and faculty a relaxing space to study or take a break outside.
The initiative at FIU was spearheaded by Biscayne Bay Campus faculty, administrators, and students. It advances the mission of the university's Sustainability Committee.
On both campuses, students may notice informational plaques hanging from various trees. In 2009, Drs. Scott Zona and Brad Bennet released an FIU Campus Tree Guide, which showcases many of the tree species on the MMC and BBC campuses.
Students also have access to the FIU Campus Palm Guide to better acquaint themselves with the many types of palm trees on campus.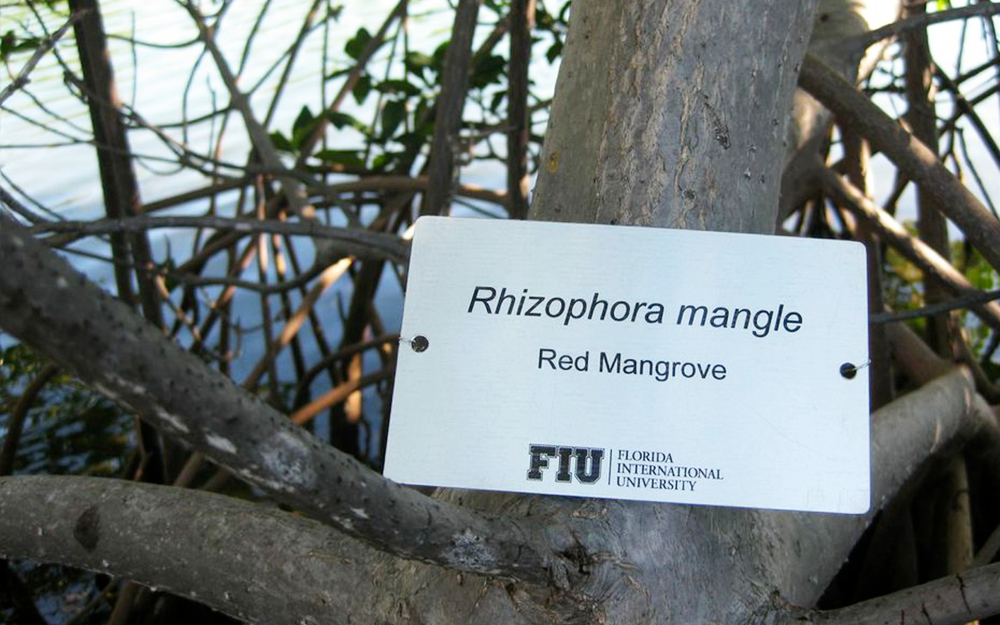 In 2014, in the spirit of Tree Campus USA, SEAS partnered with the FIU Office of Sustainability, Zoo Miami and others to celebrate Arbor Day and Earth Day with a restoration project.
More than 700 native plants and shrubs were planted, helping to restore a portion of critically endangered pine rockland habitat adjacent to Zoo Miami.