Dawn Baglos
Chief Human Capital Officer
Miami-Dade County Public Schools
Dawn M. Baglos is currently the Chief Human Capital Officer for Miami-Dade County Public Schools, the largest employer in Miami-Dade County and an A-rated School District, where employees and the students and communities they serve are central to the District's vision and core values.

Previously, Dr. Baglos served as an Administrative Director in the Office of Labor Relations and Compensation Administration where she led contract negotiations and contract implementation with The United Teachers of Dade. Dr. Baglos also collaborated with the remaining four labor organizations to facilitate contract negotiations and implementation which has led to the professional development and support for the employees of MDCPS.

Dr. Baglos is an alumnus of Florida International university (FIU) where she completed her Bachelors in Elementary Education and her Masters in Educational Leadership. She is a graduate of the Greater Miami Chamber of Commerce's Leadership Miami project (Class of 2008) and completed her doctoral degree in Educational Policy, Planning and Leadership at the College of William and Mary.
Breakout Session Presenters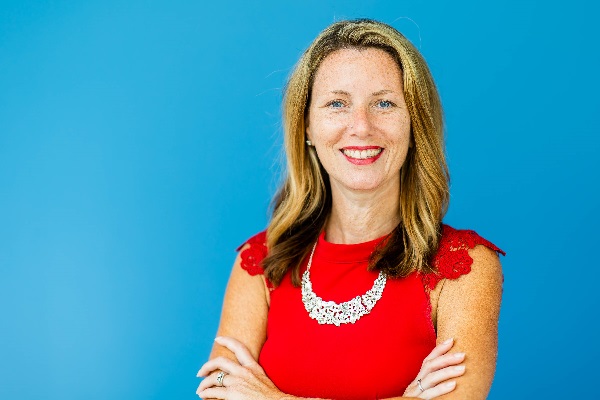 Sarah Painter
2022 Florida Teacher of the Year
Eisenhower Elementary School, Pinellas County Public Schools
Sarah Painter, a fifth-grade teacher at Eisenhower Elementary School in Pinellas County, was selected as the 2022 Florida Department of Education Teacher of the Year from among nearly 185,000 Florida public school educators. As the 2022 Florida Teacher of the Year, Mrs. Painter will serve as the Christa McAuliffe Ambassador for Education, working to create greater public awareness of Florida's outstanding teachers and elevating the education profession.
Mrs. Painter began her teaching career in Pinellas County in 2003 after completing a Bachelor's degree from the University of South Florida. In her classroom, Mrs. Painter focuses on creating a culture of teamwork and developing deep and lasting connections with her students and families. Through her commitment to excellence, high expectations and instructional expertise, Mrs. Painter's students have soared academically. She has been inspired by the moments when her students find joy, whether that be learning through a global pandemic, engaging with rigorous standards or completing complex tasks as a second language learner. Collectively, she and her students choose to find joy in each circumstance.
Mrs. Painter also focuses on collaboration with her colleagues. She organized common planning for fifth-grade teachers throughout Pinellas County in order to develop innovative solutions to better meet the needs of their students and created an open-door policy for colleagues to observe her instructional practices. Mrs. Painter serves as a teacher leader for both district-wide and school-based initiatives that promote access and achievement through data-driven instruction. Sarah received a Master's Degree in Curriculum and Instruction from the University of Florida in 2012.
Mrs. Painter is passionate about supporting students in and outside of the classroom as she volunteers at an after-school Bible club, coaches a team for Girls on the Run and empowers parents to make instructional decisions based on data for their children. As an advocate for foster and adoption, she believes every child should feel a sense of belonging and is aware of how the family is integral towards achieving success in the classroom. She is blessed to share her life with husband Leo and their six children.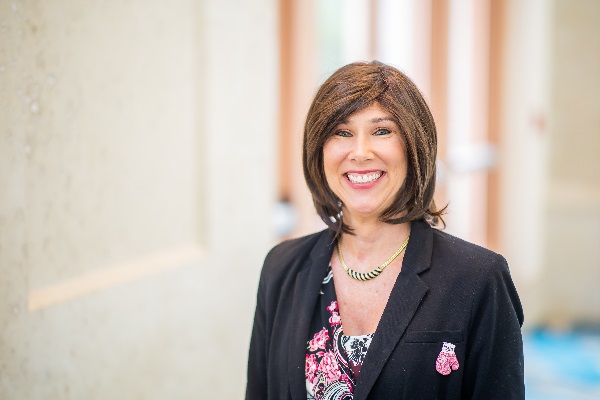 Teresa E. Murphy
2022 Miami-Dade County Public Schools Teacher of the Year
Spanish Lake Elementary School
Ms. Teresa Murphy began teaching in M-DCPS in 1993.  She is currently a third grade teacher at Spanish Lake Elementary where she is tasked with teaching at-risk third graders. In February she was named the Francisco R. Walker Teacher of the Year for Miami Dade County Public Schools. Ms. Murphy received her first National Board Certification in 2002 and has remained certified ever since.
Having graduated from high school at the age of 16, a dedication to her brother who had died tragically two years prior, she lived on her own from then, working to support herself through college. Through the inspiration of a teacher Ms. Murphy found her true calling as an educator in her very first education course at Miami-Dade College. She continued her education at FIU, graduating Magna Cum Laude with a BS in Elementary Education. A few years later she received a Masters Degree from FIU in Early Childhood Education.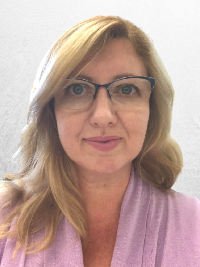 Monika Moorman
2022 Broward County Public Schools Teacher of the Year
Central Park Elementary School
The current 2022 Broward County Teacher of the Year has been an educator for over 20 years in grades ranging from first to adult education in both general and gifted settings. She is a proud National Board re-Certified Teacher in early and middle childhood literacy. She is a STEM and sustainability enthusiast, JPL Solar System Ambassador, and Teacher Liaison with the Space Foundation, to name a few of her endeavors. Mrs. Moorman has been recognized for her work on state and national levels. She is a recipient of the national Computer Science Teaching Excellence Award by Infosys Foundation, the Outstanding Earth Science Teacher Award in Florida and the Southeastern section and most recently she has been named the Elementary Science Teacher of the Year by Florida Association of Science Teachers. Mrs. Moorman believes that learning should be exciting, engaging, and relevant, and her mission as an educator is to ensure that it is just that for all of her students.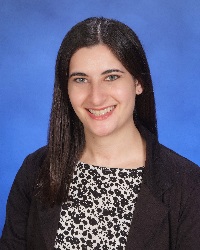 Nerissa Manela
2022 Miami-Dade County Public Schools Rookie Teacher of the Year
Morningside K-8 Academy
Nerissa Manela is a music teacher, board-certified music therapist, and violinist in Miami, Florida. She has experience teaching chorus, strings, and modern band instruments to students of all abilities in her general music program and works with the Visual and Performing Arts department as a Curriculum Support Specialist. Outside of school, she conducts the Young Mozarts orchestra with Greater Miami Youth Symphony and runs Miami Jam Sessions, a free music therapy socialization group and mentoring program for teens and young adults with special needs. She also volunteers as Chair of Practicing Musician's Professional Development Roundtable, coordinating a summer symposium and ongoing professional development on educational technology tools and resources for concert band and orchestra teachers.  Nerissa was recognized by the Florida Music Educators Association as a 2020 Emerging Leader and is the 2021 Rookie Teacher of the Year for Miami-Dade County Public Schools.
Ana Prado
Doctoral Student in Teaching and Learning:  Language, Literature, Literacy and Culture
Florida International University
Ana Prado is a Graduate Assistant for the Office of Global Learning Initiatives and a Doctoral student at FIU. She works closely with our Senior Program Coordinator and FIU Faculty to ensure that Global Learning designated courses deliver the diverse worldviews that lead to global citizenship, assisting with the Global Learning Curriculum Oversight Committee. Ana holds both a B.A. and an M.A. in English from Florida International University and is back at FIU to pursue another degree.  During her time in the M.A. program at FIU, she was a Teaching Assistant in various courses and worked with the Online Writing Lab.  After successfully completing her M.A. thesis, "Exploring the dark spaces and places of Sir Edmund Spenser's The Faerie Queene", Ana spent over a decade teaching College Writing and Introductory Literature courses at FIU and other Universities. She is currently furthering her education as a Doctoral student in the Department of Teaching and Learning, with a focus on Language, Literature, Literacy, and Culture. Ana's research interests include inequity in access to technology resources in education and the value of multimodal teaching resources for language learners. She is currently planning a project to explore the value of translanguaging and multiliteracies approaches in Miami classrooms (and beyond).