Talk with an Expert
In the Meet an Aquanaut lab, students chat with an Aquanaut who has lived and worked underwater at Aquarius Reef Base. Participants will learn about research done at Aquarius, what it means to be an aquanaut and how an FIU student became an aquanaut herself.
This lab includes a presentation given by an Aquanaut, a Q&A session and a take-home activity.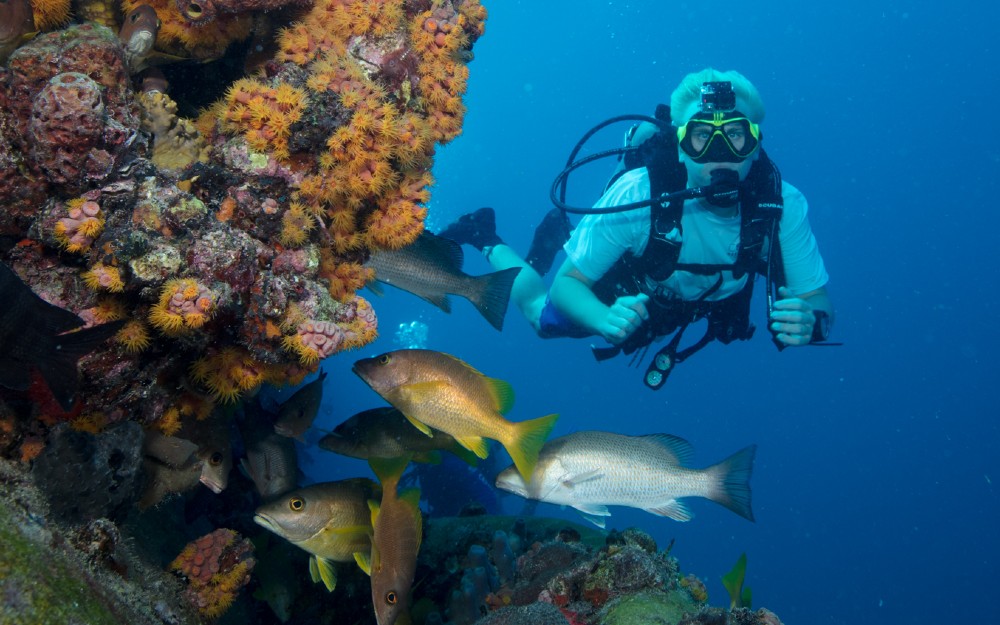 Reserve This Program
Offered virtually or in person at your site, experiences last 45 minutes. Each session accommodates up to 30 individuals. Experiences are primarily offered during core hours of 10 a.m. to 3 p.m. Requests for alternate days or times will be considered.
Virtual
Offered Monday–Friday
Requires a strong internet connection
$450 per virtual expert talk (max. 30 participants)
In Person
Primarily offered on Tuesdays, Wednesdays and Thursdays
Hosted at your site; requires a classroom, library or other quiet setting
$500 per in-person expert talk (max. 30 participants); additional travel expenses may apply depending on location
Get Started
Fill out our form to begin your reservation.
Within 48 hours after you submit your request, an Education Outreach team member will contact you to discuss your proposed itinerary. Once everything is reviewed and agreed upon, the invoice will be sent.