Biology Lab
Be a part of a citizen science project created by FIU PhD student, Melinda Paduani. Students will look for microplastics within water samples taken from Biscayne Bay as part of the Miami Plastic Patrol. Students will then analyze their samples and contribute to then project that is seeking to determine the amount and kinds of microplastics in our water. The best part? Teachers can continue the data collection and analyzation with students after the interactive lab.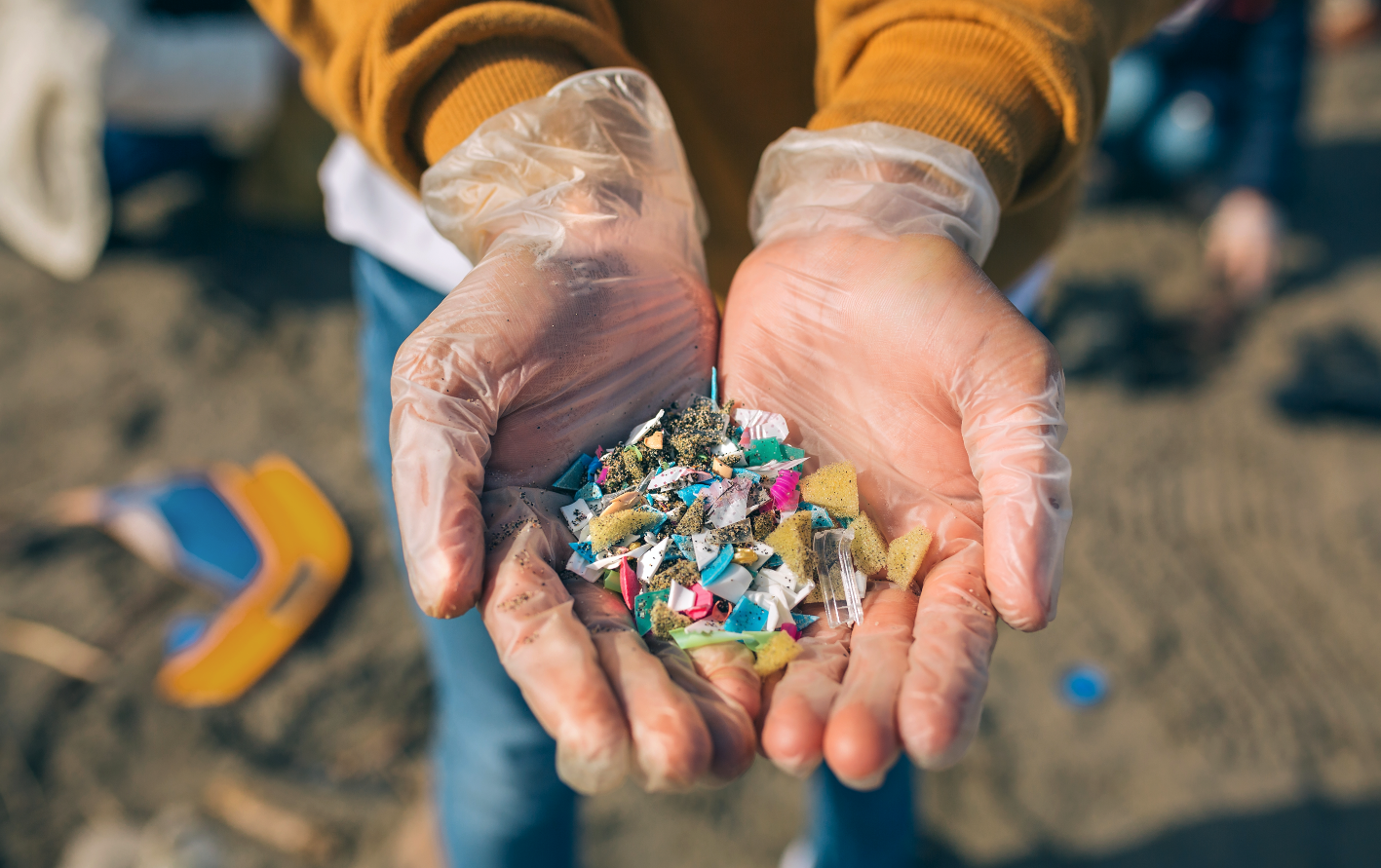 Reserve This Program
Fill out our form to begin your reservation. Lab experiences last 45 minutes. Each session accommodates up to 30 individuals. Experiences are primarily offered during core hours of 10 a.m. to 3 p.m.
Virtual
Offered Monday–Friday

Requires a strong internet connection

$250 for first virtual lab; 10% each additional virtual lab of the same theme on the same day
In-Person
Primarily offered on Tuesdays, Wednesdays and Thursdays

Hosted at your site; requires a classroom, library or other quiet setting

$300 for first in-person lab; 10% off each additional lab of the same theme on the same day
Requests for alternate days or times will be considered. Within 48 hours after you submit your request, an Education Outreach team member will contact you to discuss your proposed itinerary. Once everything is reviewed and set, the invoice will be sent.
Alignments
Check out how our program aligns to Florida Department of Education and Scout benchmarks:
6 - 8

6th Grade

SC.6.N.1.2 - Explain why scientific investigations should be replicable.
SC.6.N.1.3 - Explain the difference between an experiment and other types of scientific investigation, and explain the relative benefits and limitations of each.
SC.6.N.1.4 - Discuss, compare, and negotiate methods used, results obtained, and explanations among groups of students conducting the same investigation.

7th Grade

SC.7.N.1.2 - Differentiate replication (by others) from repetition (multiple trials).
SC.7.N.1.3 - Distinguish between an experiment (which must involve the identification and control of variables) and other forms of scientific investigation and explain that not all scientific knowledge is derived from experimentation.
SC.7.N.1.5 - Describe the methods used in the pursuit of a scientific explanation as seen in different fields of science such as biology, geology, and physics.

8th Grade

SC.8.N.1.6 - Understand that scientific investigations involve the collection of relevant empirical evidence, the use of logical reasoning, and the application of imagination in devising hypotheses, predictions, explanations and models to make sense of the collected evidence.
SC.8.N.4.1 - Explain that science is one of the processes that can be used to inform decision making at the community, state, national, and international levels.

9 - 12

9th – 12th Grade

SC.912.L.17.13 - Discuss the need for adequate monitoring of environmental parameters when making policy decisions.
SC.912.L.17.16 - Discuss the large-scale environmental impacts resulting from human activity, including waste spills, oil spills, runoff, greenhouse gases, ozone depletion, and surface and groundwater pollution.
SC.912.N.4.1 - Explain how scientific knowledge and reasoning provide an empirically-based perspective to inform society's decision making.

 

Girl Scout Badges and Patches

Eco Learner (Daisy/Brownie) and Animal Habitats (Junior)

 
More to Explore
Want to get more from your adventures?
Combine labs, demos and field trips to reinforce learning and fun.
DNA Detectives – Explore the mysteries that can be solved through the power of genetics through this lab which examines different methods to extract and analyze DNA.
Squid Dissection – Starting out as zooplankton, discover how a squid's unique internal and external morphology is crucial to its survival.