Our Bachelor of Science in Chemistry program is certified by the American Chemical Society and prepares students for graduate study or a career as a chemist in industry, in government service or in secondary school teaching.
Students may work with the department's faculty members in their research labs. Many faculty members are interdisciplinary in their training and interests and teach in several fields. Some students present their research results at national conferences and publish them in chemistry journals.
This pathway is designed for outstanding undergraduate students. Eligible students may take up to 12 graduate credits while still completing undergraduate coursework, allowing them to complete the MS in Chemistry in less time.
Consult the Undergraduate Catalog for requirements.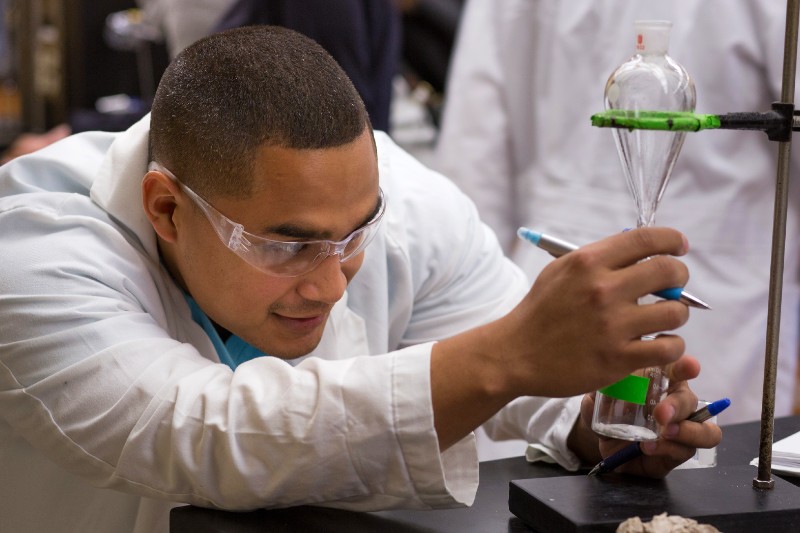 Combined BS in Chemistry/MS in Forensic Science Pathway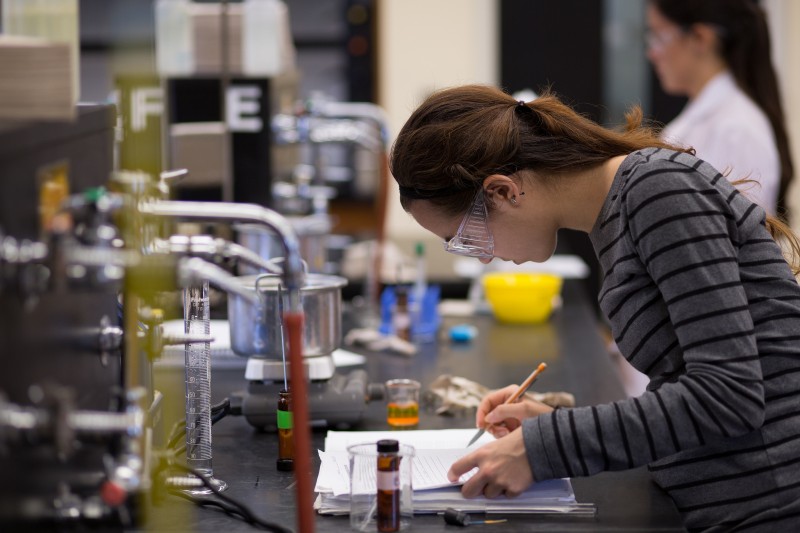 Need an Advisor?
Advisors will support you on your academic journey, helping you enroll in courses, meet your graduation requirements and prepare for your career.
College to Career
Soil and plant scientist

Materials scientist

Food science technician

Chemical technician

Environmental science and protection technician, including Health

Chemical plant and system operator
For more opportunities, visit the American Chemical Society.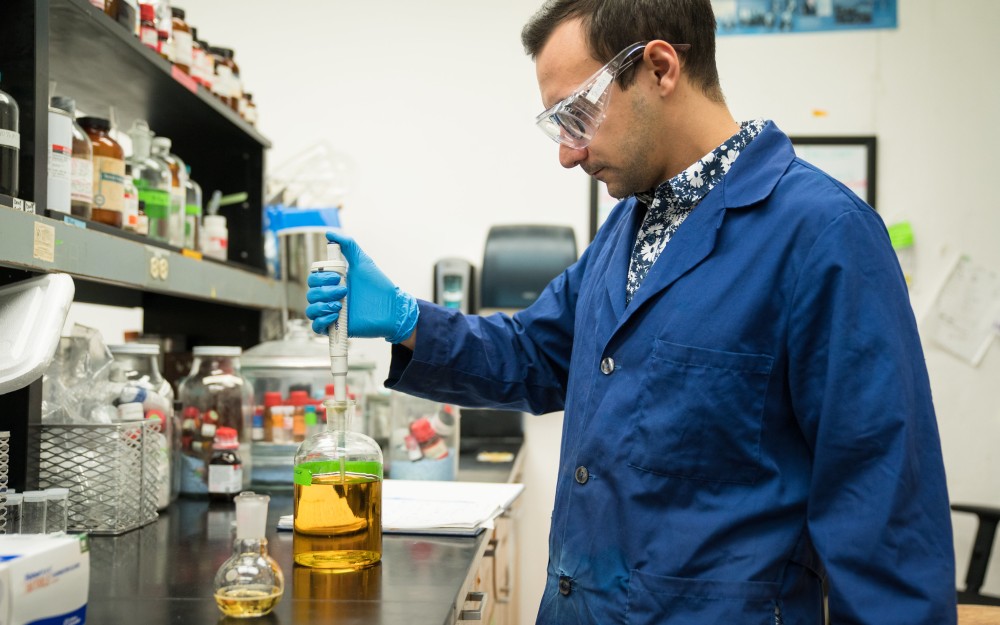 Undergraduate Program Director