BS in Biological Sciences
Our Bachelor of Science in Biological Sciences degree provides students with a foundation of knowledge and skills in diverse areas of biology, including ecology, genetics, molecular and cell biology, evolution, organismal diversity and physiology/biochemistry.
This degree is ideal for students who plan to pursue graduate studies and careers in botany, zoology, ecology, molecular and cellular biology, biomedical research, health care, natural resource management and nonprofits.
Students who have fulfilled the requirements for this degree will also have satisfied the course requirements for admission to medical, dental, optometry and veterinary schools. Some professional schools may have additional course requirements. To learn more about tailoring your undergraduate studies for health professional school, visit Pre-Health Advising.
Forensic Biomolecular Biology Track
This track introduces students to historical and modern DNA typing, human and nonhuman forensics, best laboratory practices and applicability of DNA to criminalistics. It also focuses on critical thinking with respect to methodology selection as well as the future of forensic science.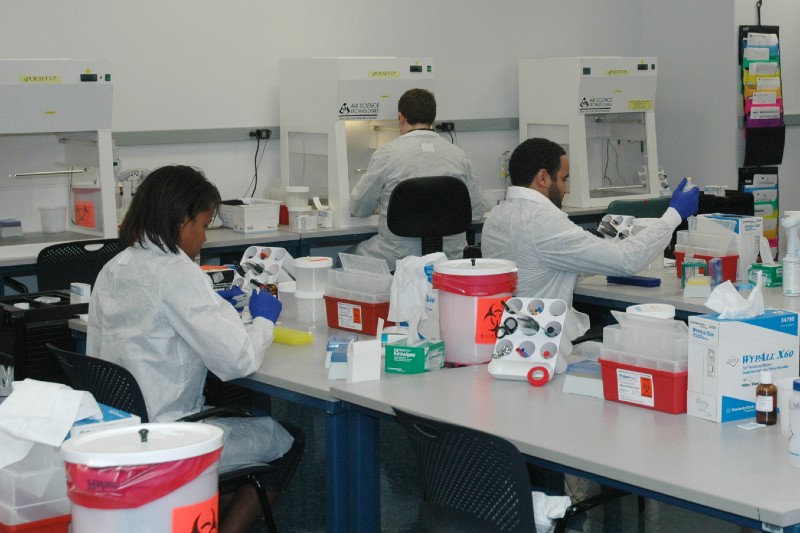 Need an Advisor?
Advisors will support you on your academic journey, helping you enroll in courses, meet your graduation requirements and prepare for your career.
College to Career
Bioinformatics scientist
Molecular biologist
Cellular biologist
Geneticist
Most of these occupations require a master's degree, PhD or MD.